Meet Blaster, MapleStory's newest character, who comes armed with arm cannons ready to blast everything to smithereens! Create this Resistance warrior and level up to earn helpful gear and items. Then continue the Heroes of Maple content with Act 3, which sees our heroes traveling to the city of Seoul in search of the Transcendent Stone. Prepare for big changes as the continent of Dawnveil undergoes an update, including relocating regions and rebalancing the Trade Voyage. Take part in the new Maplehood Watch event and hunt monsters to earn free Cash items. There will be several fun events in Heroes of Maple: Blaster, the next update of the summer!
NEW PLAYABLE CHARACTER: BLASTER
Meet Blaster, MapleStory's newest character! As the new warrior of the Resistance, Blaster comes armed with arm cannons ready to blast everything to smithereens! With each powerful shot, you also fill up your Dynamo Gauge, and when it is fully charged, you can release even more explosive attacks.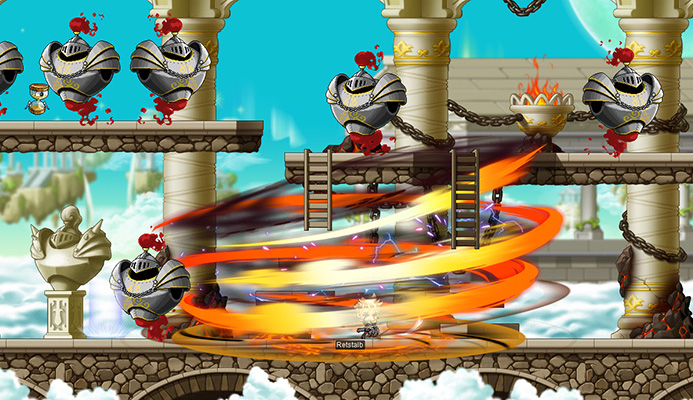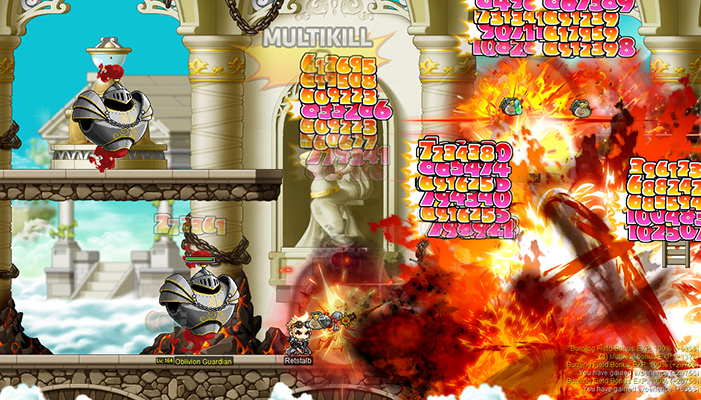 HEROES OF MAPLE ACT 3
Heroes of Maple continues! Many centuries have passed, and the six heroes of the Maple World are being called on again as the Black Mage's commander, Damien, seeks to destroy the World Tree. Join Mercedes, Aran, Phantom, Luminous, Evan and Shade in Act 3, as they use the airship, Abraxas, to travel to the city of Seoul in the real world in search of the Transcendent Stone.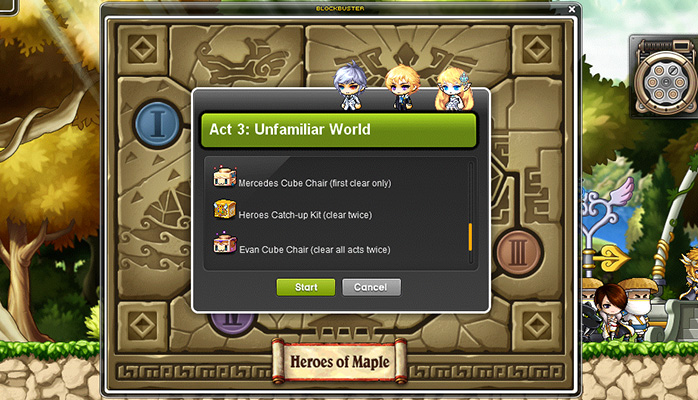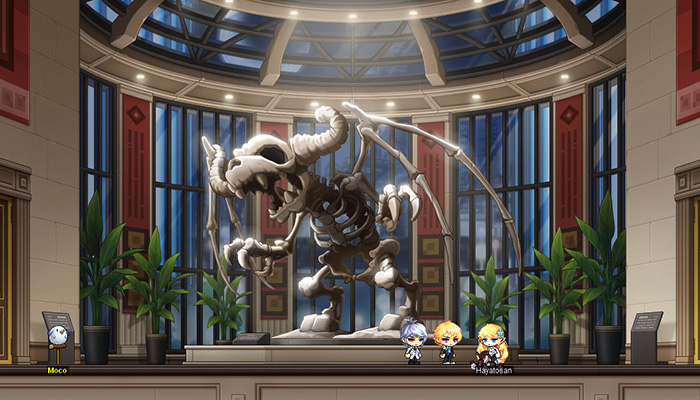 CHANGES COME TO DAWNVEIL
The continent known as Dawnveil will undergo a large update, splitting up and relocating the regions found here (Commerci, Tynerum, Arboren), and removing the Dawnveil continent entirely. The Commerci Trade Voyage will be rebalanced by lowering the entry barrier and overall difficulty and by adding new rewards. The Episode Book system will also be removed, and many of the existing Commerci quests and achievements will be reorganized into a new Commerci Republic theme dungeon.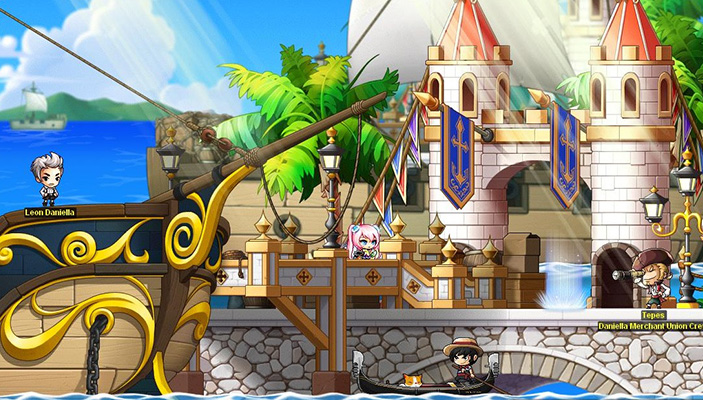 MAPLEHOOD WATCH EVENT
It's up to you to protect the neighborhood from monsters! During the event period, help out NPCs by hunting monsters that are hanging around nearby. The NPCs will reward you with a random Gachapon item, hair/face coupon, or enhancing item depending on what day it is. Tuesday is Gachapon Day, Thursday is Beauty Day, and Saturday is Enhancement Day! This is a great way for you to try out free Cash items and even get your hands on some BRAND NEW items!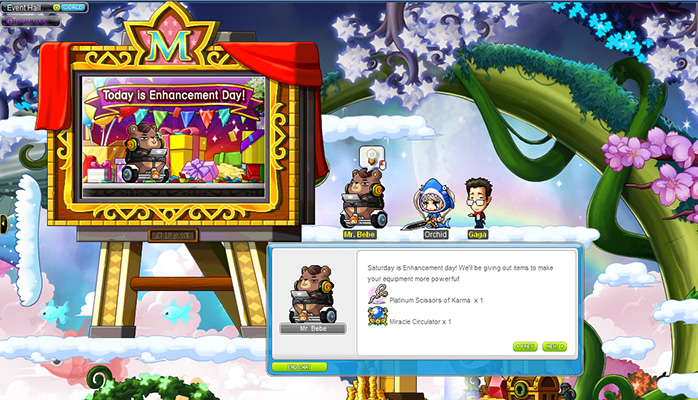 MORE EVENTS
Create a new Blaster character, or advance your Citizen to the Blaster job, and you'll earn equipment and restorative items as you hit certain leveling milestones. There's something special for Reboot world too! Create any new character in Reboot world and level up to receive rewards such as hair/face coupons, recipes, cubes and more. Then fight Ursus the Mighty and complete quests to earn Heroes Coins, as well as receive double the amount of mesos and crafting materials from Ursus. And the Burning Project continues, giving one of your characters under Lv. 150 an additional two levels for every one when you level up!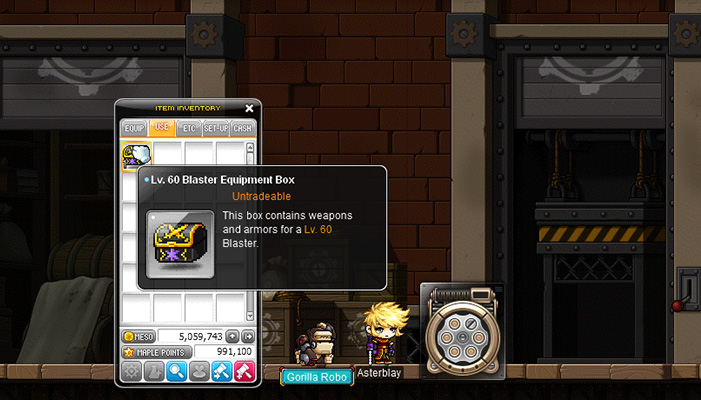 For the complete patch notes, click here!