Visit the town of Mushroom Shrine and help out the yokai NPCs in Mushroom Shrine Tales, MapleStory's newest theme dungeon! Form relationships with the spirited NPCs, and take on the unflappable new boss, Tengu! Then enjoy the last of summer with worldwide Water Wars! Join up with the Cygnus Knights or the Resistance and soak your opponents. Celebrate music with the Maple Music Festival. Join in limbo rhythm mini-games, enjoy BBQ and fireworks, and collect some new chairs. The Futuroid event and other events will also be arriving. All this and more, in Mushroom Shrine Tales!
MUSHROOM SHRINE TALES
Check out the newest theme dungeon to arrive in MapleStory! This content is available for players Lv. 100 and above. Visit the town of Mushroom Shrine to play through five stories themed around Japanese ghosts and spirits (yokai). Meet several new yokai NPCs and help them out to form relationships with them. Then take on the unflappable new boss, Tengu!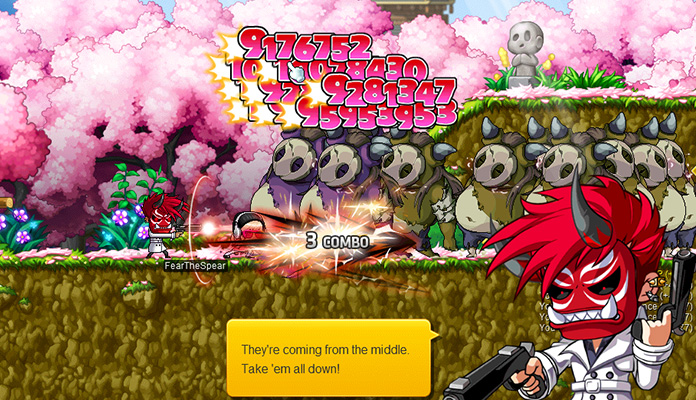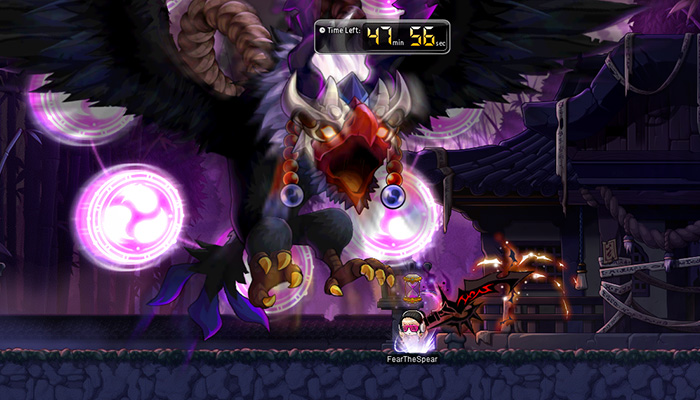 WATER WARS
Beat the heat with a water gun festival! Members of the Cygnus Knights and the Resistance are still learning how to work together, and a fun bout of water wars may be just what they need to dispel tension and become better friends. Competition between the two factions is fierce (but fun!) and they would like everyone in Maple World to join them! Help your team by shooting members of the opposite faction with Hydroblasters, giving other players a wet effect and buff. Earn coins to purchase items from the event shop!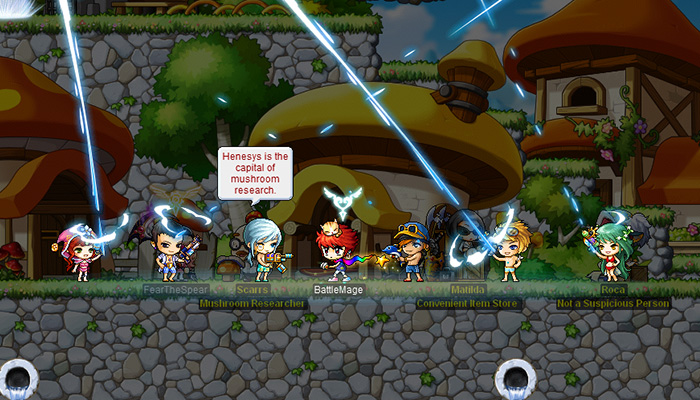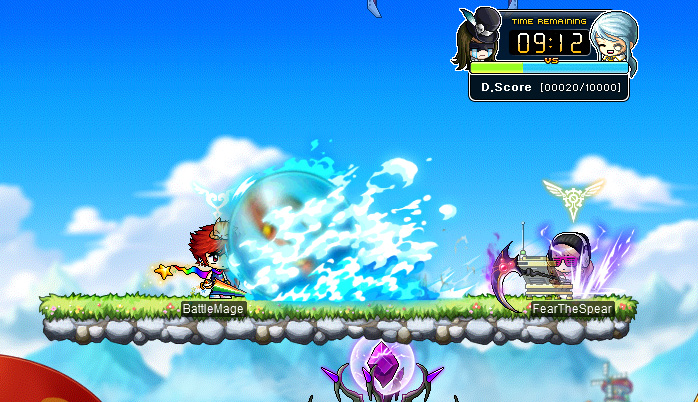 MAPLE MUSIC FESTIVAL
The Maple Music Festival is coming—a celebration of music and friendship to brighten the spirits of Maple World! Prepare for the festival by helping JM From tha Streetz find the parts to his broken DJ booth, and earn free tickets to the festival performances as well as DJ JM's DJ Booth Chair. During the festival, participate in the Limbo Rhythm mini-game that will have you ducking and dodging obstacles while staying in time with the beat. Achieve a high grade to earn chairs, medals, and titles. When you're tired, hang out with other players at the BBQ party to gain buffs. Then enjoy the fireworks festival on the weekend! Make sure to collect MMF Coins throughout the event and exchange them at special shops for fun items such as chairs and equips.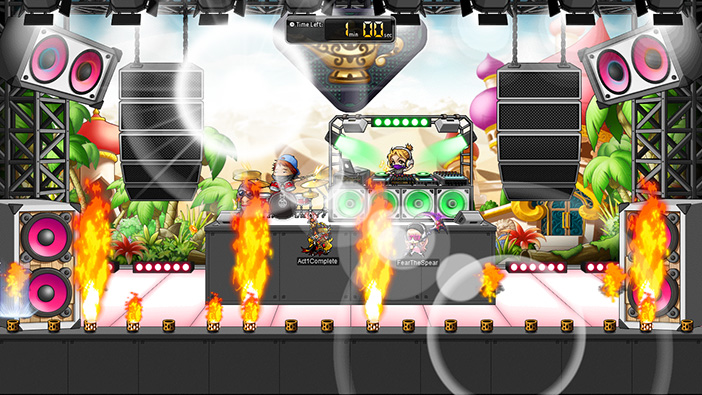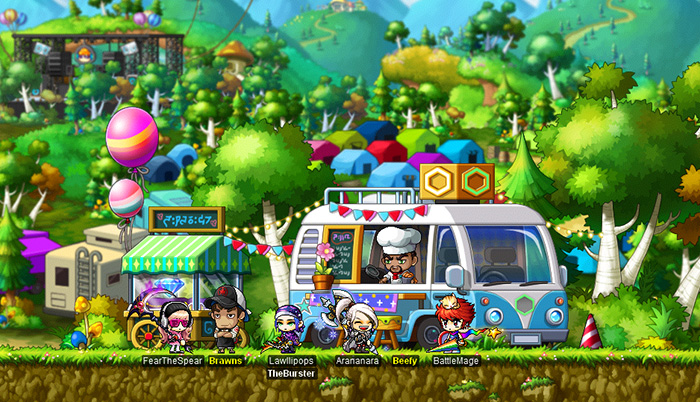 MORE EVENTS
Let's celebrate Reboot world! During the event period, level-up your Reboot character to Lv. 100 and earn rewards for your character in non-Reboot worlds! Then build your own Futuroid android by collecting the android pieces and purchasing an Electronic Heart. And enjoy the last of the summer with the Maple Bonfire Event. Can you keep away the hungry animals that want to take your food? Earn restorative items, chairs, and medals!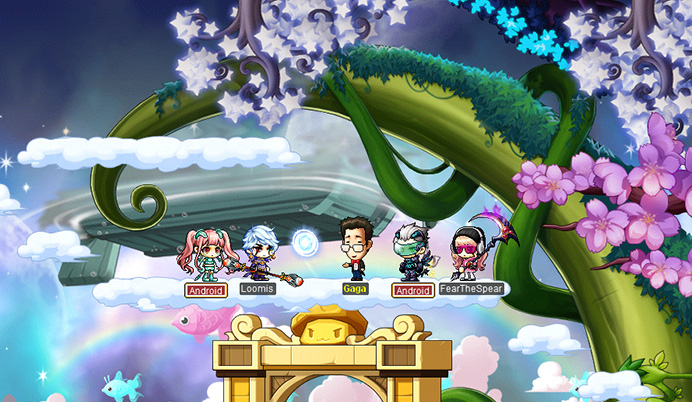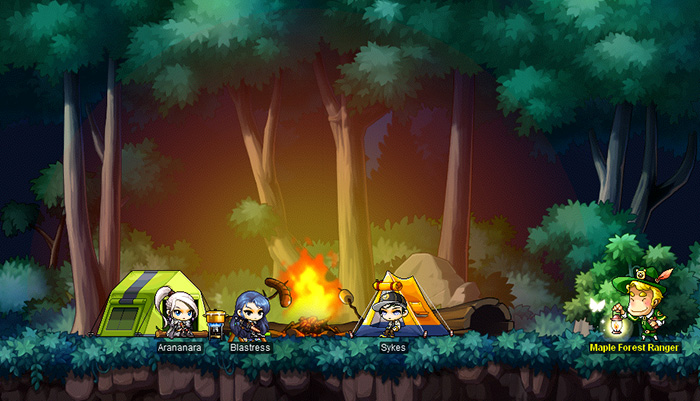 For the complete patch notes, click here!