Make your way through Kerning Tower, a new theme dungeon for players Lv. 145 and above, and help music producer Blake manage the promotion of The Jackpot 5's new album as they compete in the Kerning City Superstars competition! Then take a look at the system changes and improvements we're making as part of 'A Better Maple'. Make your NX work for you with the introduction of the Maple Value Points (MVP) Service, which gives rewards based on how much NX you spend. We've also got several new events for you to join. Make new friends, cook up some steamed buns, and unearth ancient artifacts! All this and more in the Kerning City Superstars update!
KERNING TOWER
Help music producer Blake manage the promotion of The Jackpot 5, and their new album! This is a theme dungeon available for players Lv. 145 and above. Visit Kerning Tower, where Blake is taking on a new challenge as a producer!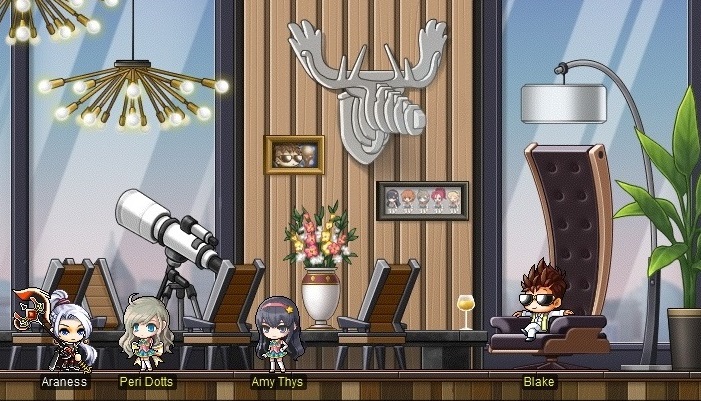 He has high hopes for his group, The Jackpot 5, and has entered them in the Kerning City Superstars competition. Make your way through Kerning Tower, and receive the Jackpot Entertainment Co-CEO medal to commemorate your experience.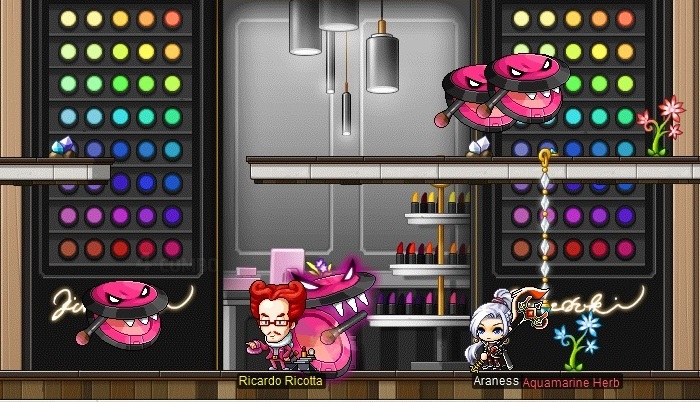 KERNING TOWER OPENING CELEBRATION
To celebrate the opening of Kerning Tower, we will be holding a special event! Everyone who completes the theme dungeon during the event period will receive a package containing a medal, earrings, and the Kerning Tower Memories Chair.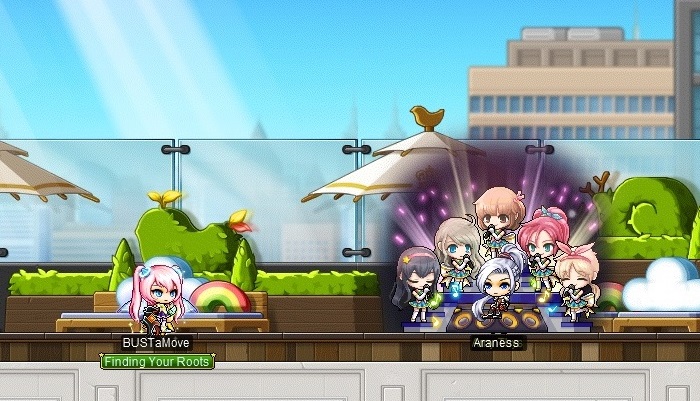 A BETTER MAPLE
We're always trying to make a better Maple, and we have lots of improvements coming in this update! Here are just a few of them:
Modifying your equipment will become simpler! Potential Stamps, Bonus Potential Stamps, and Golden Hammers will function similar to cubes, where you double-click the item, and then click on the piece of equipment you want to modify.

Get around with ease. If you receive a completion stamp for content using the Maple Guide, you will be able to move to that content's location through the Maple Guide, regardless of your character's level.

Maximum down jump height will be increased for all jobs, except Mechanics.

Mechanics will be able to select the color of their mech, instead of receiving a random color.

You will be able to purchase multiple items at once from coin shops (does not apply to certain items).

The buff and debuff icons will display concurrently on monsters.

Soul skill durations will be displayed on the upper right-side of the screen.

The icons of items that have expiration dates have been changed so that it's easier to see them in your inventory.

You will be able to right-click a character's name from the chat window to receive the options to Whisper, Add Friend, Party Invite, etc.
Make sure to hop in-game after the update to experience these and other improvements!
MAPLE VALUE POINTS SERVICE
The Maple Value Points (MVP) Service is a reward system that gives back based on the amount of NX that you spend. Depending on your spending habits, you will receive an MVP Bronze rank and an MVP Special rank, and a tier within each of those rank. MVP Bronze ranks are based on the cumulative amount of NX spent in your lifetime, and once you achieve a tier within that rank, you cannot go down. MVP Special ranks are based on the amount of NX spent within the last 3 months and can go up or down. All ranks will be updated in real time and can be seen in the Cash Shop.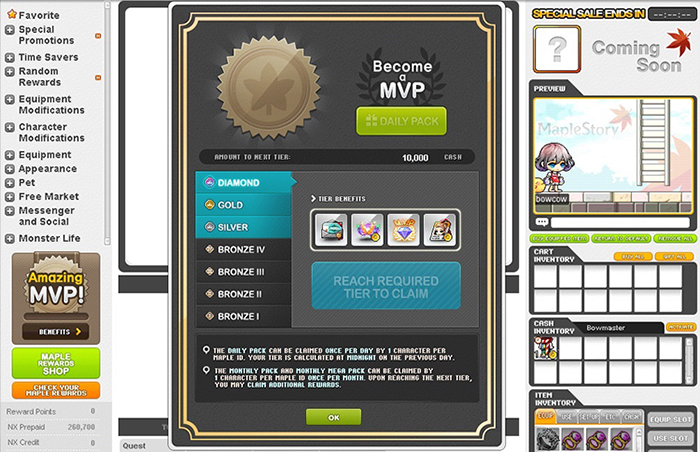 Being an MVP member means you get rewards! MVP Bronze members receive an item package each time they achieve a new tier, containing a title with limited-time stats. MVP Special members receive one special package per month based on their current tier, containing a title with stats, Maple Point coupons, damage skin, chair, and more. All MVP members receive a daily package containing an attack buff, EXP buff, restorative potion, megaphone, Mu Lung training center charm, and more. There are also benefits to using the Auction House, enhancing with Star Force, and more.

BEST FRIENDS FOREVER
Make new friends and explore Maple World during the Best Friends Forever event! Players Lv. 33 and above will be able to find a buddy by registering for the event and checking out the UI that finds a match for you. Once the system finds a good match, you'll be connected as a party and given a mission to complete. Take on the hungry monsters in the Picnic Panic mission, defeat the obstacles in the Castle Escape Room mission, clear all the monsters in the Monster Park Partners mission, and work on your moves in the Bridging the Divide mission.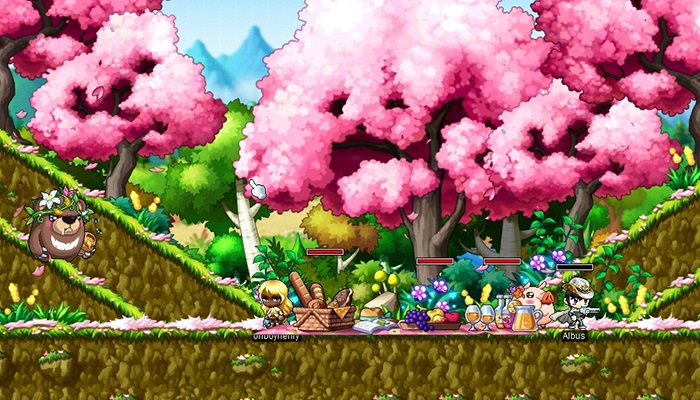 Both characters need to complete the mission to be successful! You can also receive bonus EXP when hunting monsters together. Once your mission is complete, you'll earn a ranking which can reward you with a medal and BFF Coins. You can exchange the coins for exclusive chairs, accessories, scrolls, and more!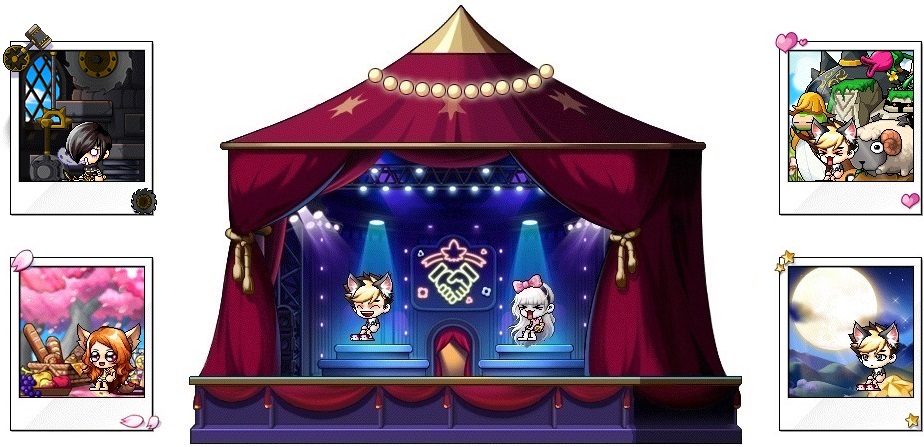 MORE EVENTS
We have several other events opening later in March! Participate in the Steamed Bun Maestro event (players Lv. 33 and above) and collect ingredients to make steamed buns. Consume different types of buns to receive effects such as additional EXP or trait EXP. You'll also earn points, which allow you to collect additional rewards such as a chair, inventory expansion coupon, damage skin, potential items, and more.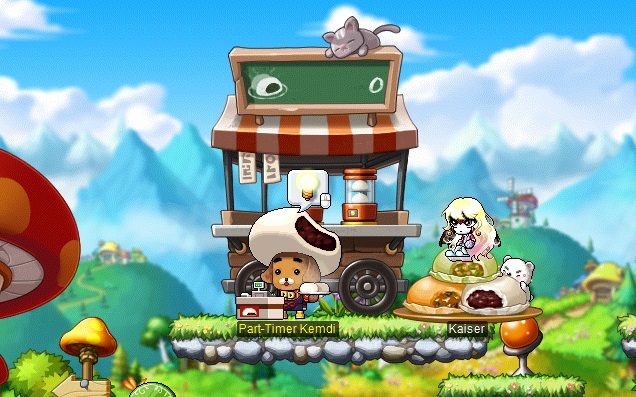 Then explore Maple World to locate unidentified artifacts in the Legendary Ancient Artifact Competition, for players Lv. 33 and above. Collect artifacts to earn Artifact Points. You might receive a special buff or awaken an Artifact Keeper that you can defeat to earn even more points. Depending on the number of points you receive, you will earn rewards such as Special Medals of Honor, Master Craftsman and Meister Cubes, a chair, damage skin, and more.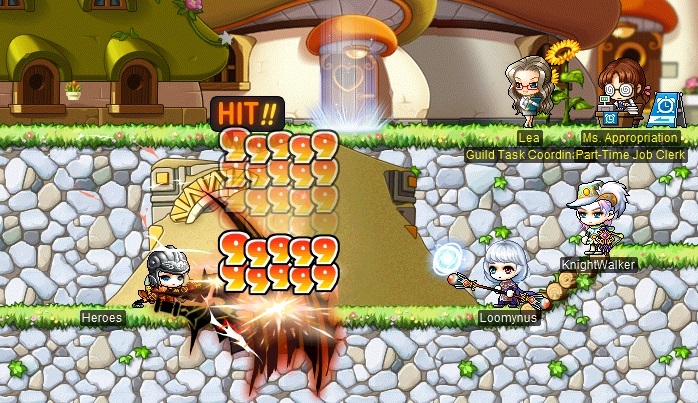 For the complete patch notes, click here!