Explore the mysterious forest of Arcana, a new region located in the continent of Arcane River!
Help the small spirits of the forest defeat the Corrupted Spirit of Harmony to save their Spirit Tree. Make friends with the little spirits and be rewarded.
Arcana is available to players Lv. 225 and above who have defeated Lucid and completed the "Decisive Battle" quest in Lachelein. You will be able to ride the flying fish and travel downriver to Arcana, a once beautiful forest of light that has been corrupted by darkness.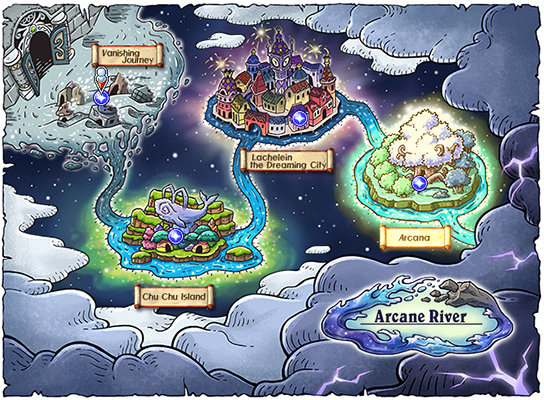 Meet the small spirits of the forest, little aspects of nature including wind, tree, and rock. They can tell you of a time before the forest went dark, when all the forest sang the song of the Spirit Tree which resides in the very center of Arcana.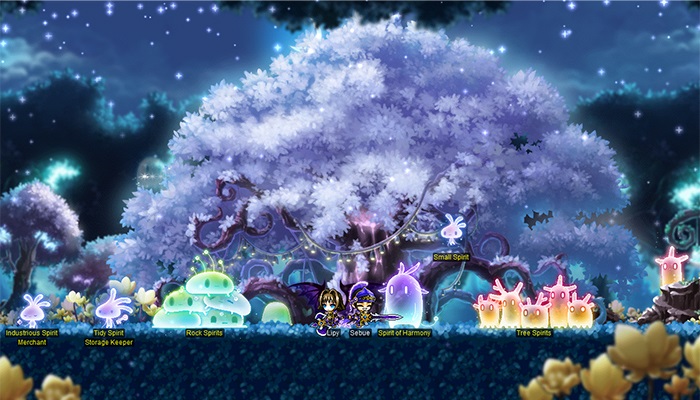 A dark aura has come over the Spirit Tree and spread across the land, bringing with it wild spirits including Sun Spirits, Water Spirits, and Thunder Cloud Spirits.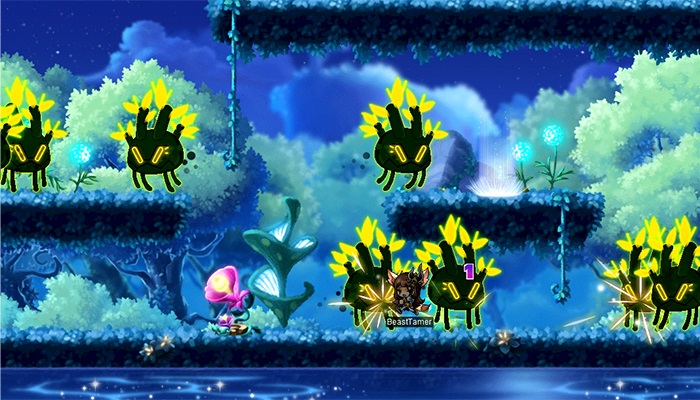 Spirits throughout the forest are becoming corrupted and twisted to represent grief, despair, and chaos. Test your might against creatures such as Toxic Spirits, Volatile Spirits, and Anguished Spirits.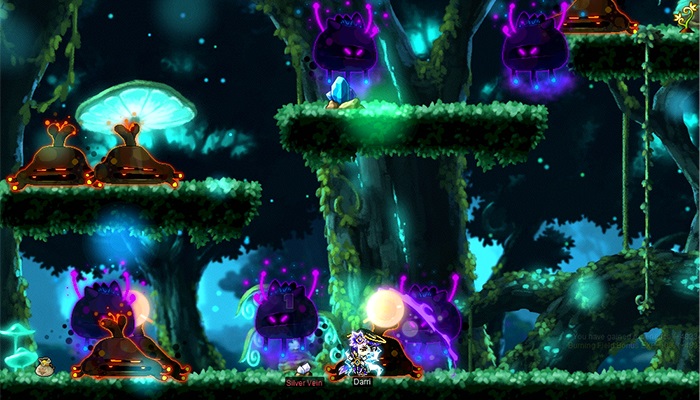 Help the small spirits as they try to save their forest by defeating the powerful creature, the Corrupted Spirit of Harmony. This monster is recommended for players Lv. 240 and above.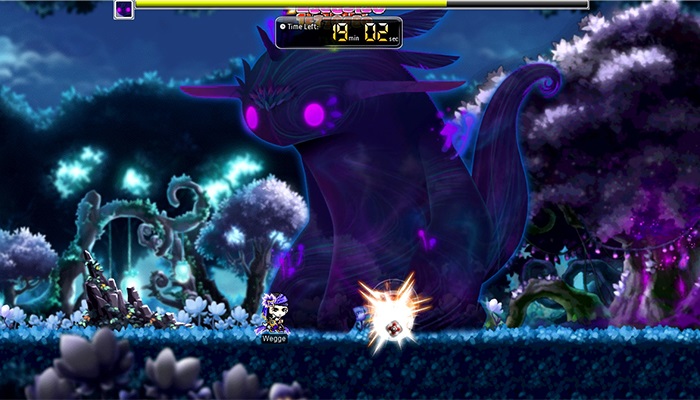 Conquer the darkness and you will unlock additional Arcane Symbol slots, and be rewarded with the Arcane Symbol: Arcana.