This month, we're getting out our tools to make lots of improvements to MapleStory! We have tons of tweaks in the form of Better Maple improvements, skill revamps, cross world PQ changes, and updates to Kanna and Hayato. You can also enjoy new events as you roll the dice in Dice Master, and cook up a yummy dish in Absolute Taste! Spend autumn with the Moon Bunnies, and enjoy a rainbow of color in other events coming soon. All this and more, in MapleStory: Tune Up!
A BETTER MAPLE
We're always trying to make a Better Maple, and we're focusing on several areas in this update! Here are just a few of the upcoming improvements:
Certain UI screens (such as World Map, Legion, Guild, and Maple Guide) will now become semi-transparent when your character goes into battle.

Many UI screens will also be modified so that the game remembers where you placed the UI windows and whether they are On/Off/Expanded/Minimized.

You will be able to have two chair bags in use, instead of just one!

The chat filter will be upgraded to make it clearer which words will be censored when you are chatting with other players.

Two new skin colors (Mercedes Elf Tone and Aran Clay Tone) will be added to all character creation options that allow a choice of skin color.
Click here to learn about more Better Maple improvements!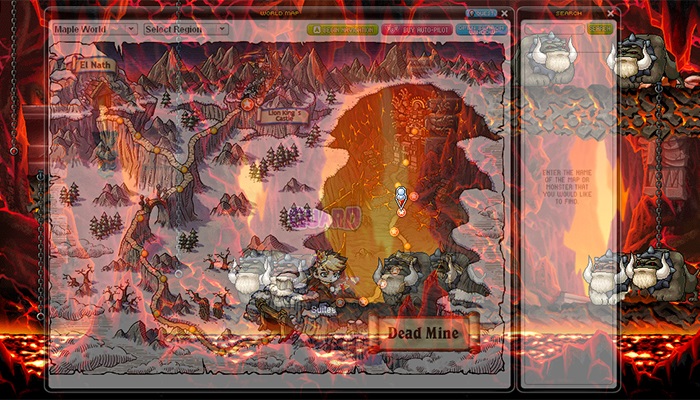 KANNA AND HAYATO UPDATES
Both Kanna and Hayato will receive skill revamps to adjust their skills' stats, balance, energy cost, and more. Passive effects will be added to several of the skills. In addition, Kanna's stats will be increased to make her more competitive and balanced with other Magician jobs.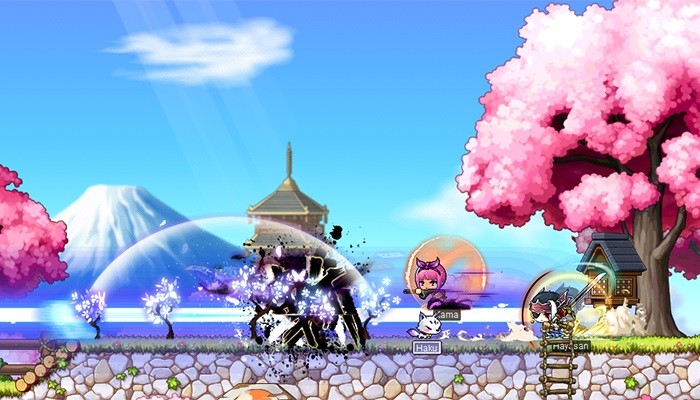 OTHER NEW CHANGES
Kanna and Hayato are not the only jobs receiving skill revamps, as balance adjustments will be made to the skills of many other jobs too! We're also improving cross world party quests by removing the level difference requirement to make it easier for players to find parties, as well as making it easier to receive EXP and Party Points from these quests! Ariant Coliseum will be reopened, and we're making improvements to Monster Life as well.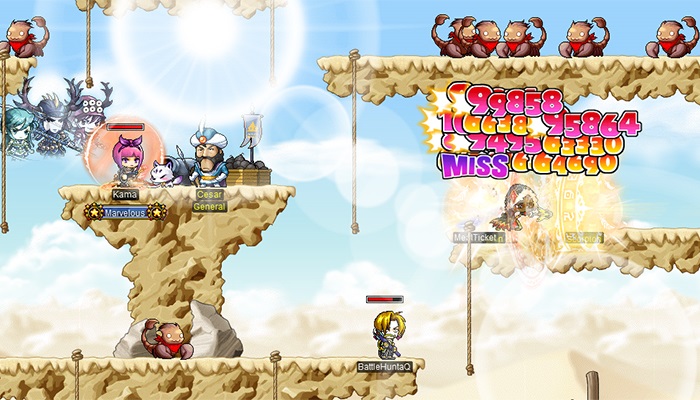 DICE MASTER EVENT
Play the game of life as you roll the dice down a giant game board! Players Lv. 33 and above will be able to visit the event map where they will have ten chances to roll the dice and advance to the end of the game board. Land on different spaces that can award EXP or mesos, get additional dice (or lose dice!), and have a dice battle! Keep playing multiple times to earn additional rewards such as a medal and chair.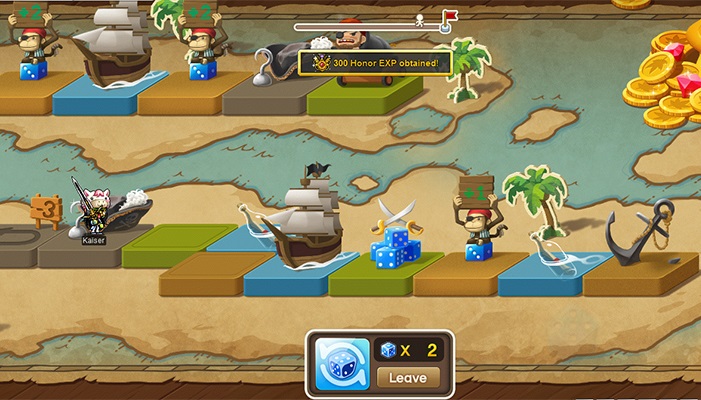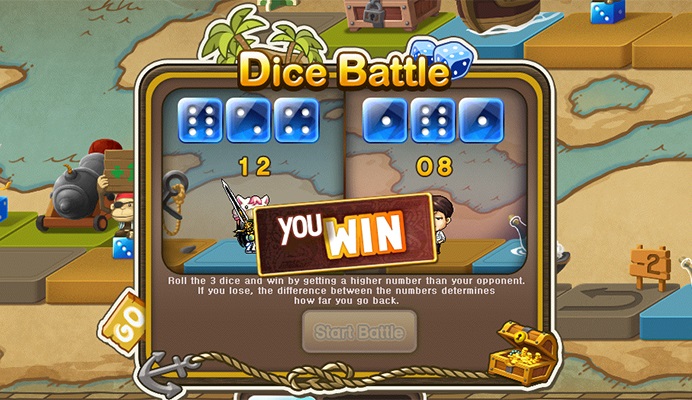 ABSOLUTE TASTE EVENT
Who has the best taste? You do! Gather ingredients by hunting monsters, and then whip up different savory dishes. Make sure to use the proper amount of each ingredient to give your food the best possible flavor! Each food creation that you make will be judged by Chef Gourdon Ritzy. Advance to the next tier and the recipes will get harder! As you progress, you'll be able to increase your Chef Grade and earn rewards such as equips, medals, and more.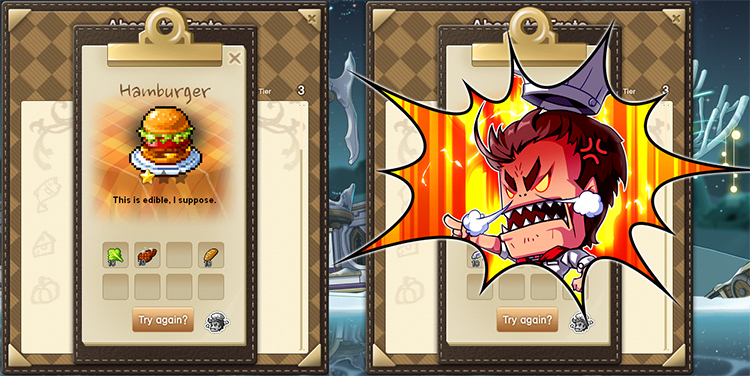 MOON FESTIVAL EVENTS
Celebrate the arrival of autumn with the Moon Bunnies! Join the Moon Festival, and help gather food for the ceremonial feast. Log in and receive a Bountiful Fall Gift Box full of rewards. Earn Persimmon Coins during the festival to take to the coin shop and exchange for scrolls, mounts, chairs, damage skins, and two new Adventurer Rings. There will also be special perk events on Saturdays!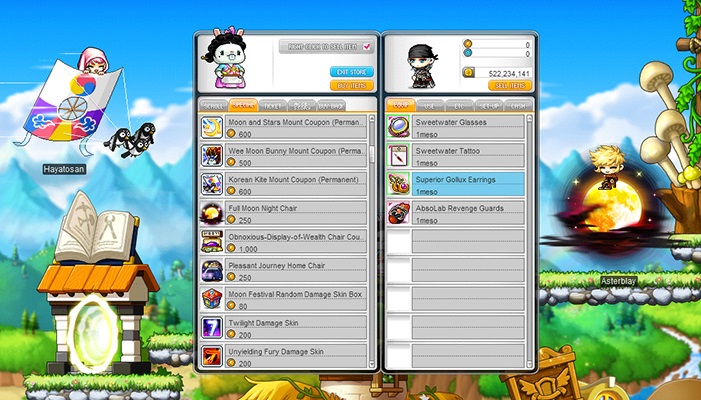 MORE EVENTS
Make new friends by joining a club in the Recruiting New Members Event! Three new clubs will be available: Runology, Muscle Museum, and Paranormies. Pick one and start completing club activities to earn Closeness and obtain stat buffs, EXP coupons, and medals. Then embrace the colors of the rainbow with the Rainbow Spectrum Event. Complete daily challenge missions to earn 2x coupons, buffs, and titles.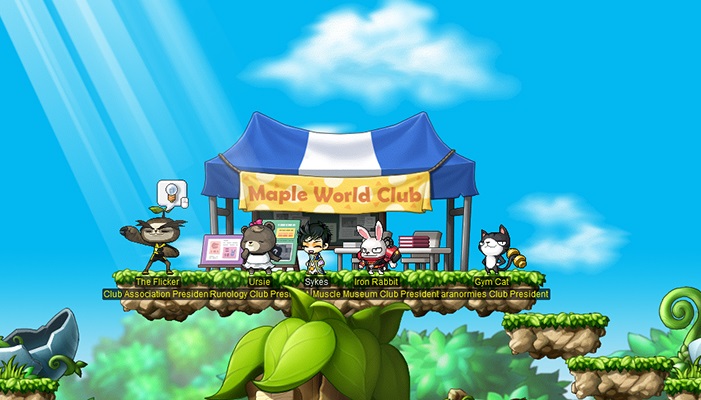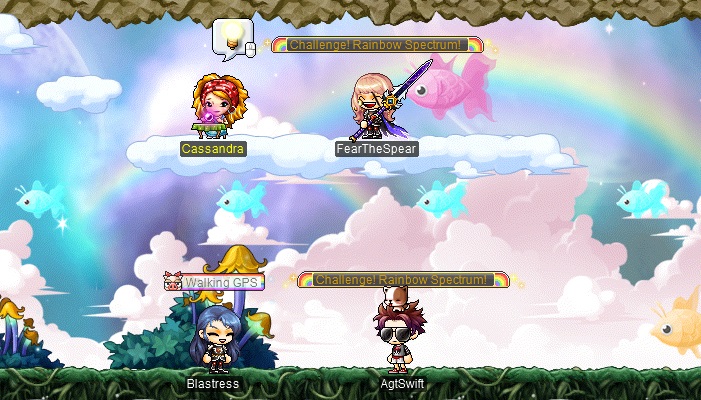 For the complete patch notes, click here!