Get ready to ring in 2016! Count down to the New Year, and then celebrate with some new events!
New Year's Countdown
Thursday, December 31 – Friday, January 1
Travel through the Dimensional Mirror to visit the "Good-bye Hill" map where a countdown board ticks away the hours until the New Year! Once the countdown completes, a Special Shop will become available for only one hour between 12:00 AM - 1:00 AM Pacific (3:00 AM - 4:00 AM Eastern)! The shop sells some limited quantity items available for mesos, so get the goodies before someone else does. Pick up some trait items, restorative items, or a Happy New Year buff and mount!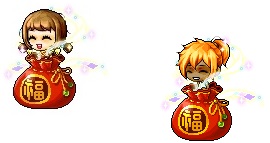 The Kiterunner
Friday, January 1 – Tuesday, January 26
Join other players in a race around the Kite Runner map! The sky changes colors, dropping different types of New Year's food items that can give or subtract points. See who can get the most points within 5 minutes, and earn Oversized Luck Sacks. Open the sack to receive a random item including Chaos Scrolls, Reboot Coins, a bit box, or a Kite-Flying Cushion chair!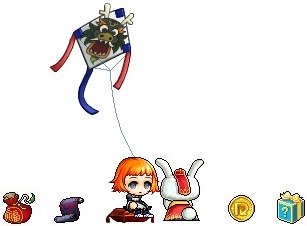 Get the Glowing Ghost
Friday, January 1 – Tuesday, January 26
Glowing Ghosts are appearing in Maple World, and they have stolen Cassandra's Tiny Shoes! Hunt the ghosts to help her get her shoes back and you will be rewarded with a Glowing Ghost Bundle. Open the bundle to receive one random item including a Bit Box, Dark Scrolls for Weapon/Armor 40%, Armor Scrolls 60%, and more!

Glowing Ghostbusters
Friday, January 1 – Tuesday, January 26
Keep Cassandra's shoes safe from monsters! Collect Fine Sifters from monsters in your level range, and turn them in to Cassandra to be rewarded. You can complete this quest ten times a day, receiving EXP each time. On the 10th completion, you'll also receive a 2016 Luck Bit-Box <Green>!