Saturday, April 30 – Sunday, May 1, 2016
Pacific: 2:00 PM and 8:00 PM
Eastern: 5:00 PM and 11:00 PM
This weekend, join other players for a smashing good time!
Talk to the Water Thief Monster in Maple Treasure Town on weekdays to learn about his plans for acquiring wonderful treasure. Then be prepared to join in on the heist during the weekend!
Twice a day on Saturday and Sunday, accept the invitation from the envelope that appears above your character's head at 2:00 PM and 8:00 PM Pacific. You will be moved to the Coin Shop Storage, full of glass cases containing mysterious rewards!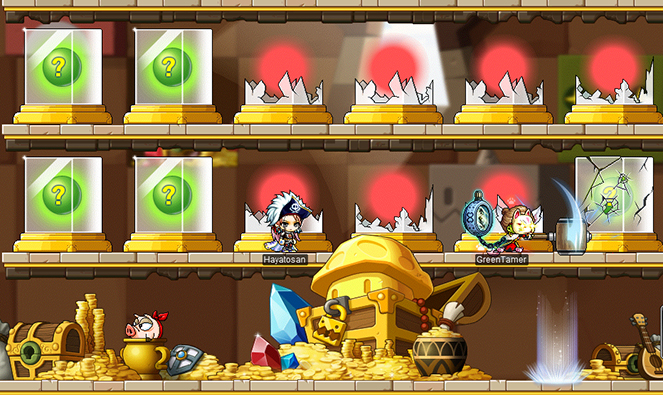 Smash the glass cases to receive 11th Anniversary Coins (you can receive a max of 30 coins) and random items from the 11th Anniversary Coin Shop. Smash as many as you can before the timer runs out, sending you to another room where you'll encounter an even bigger glass case! Work together to smash the massive case and receive items for everyone.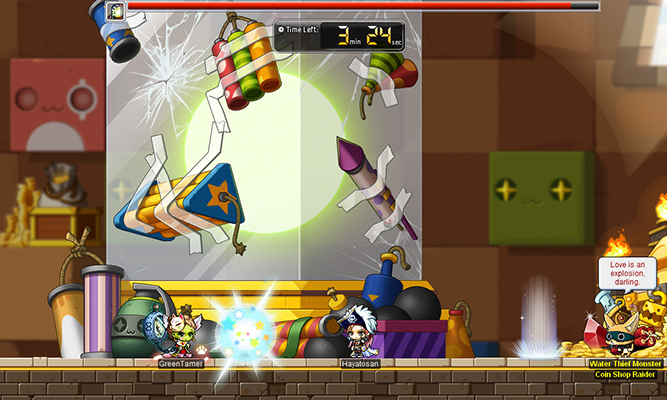 Get your hands on Maple Treasure equips, monster-themed face accessories, a Yeti and Pepe Damage Skin, 11th Anniversary Scrolls, title and chair bags and more!