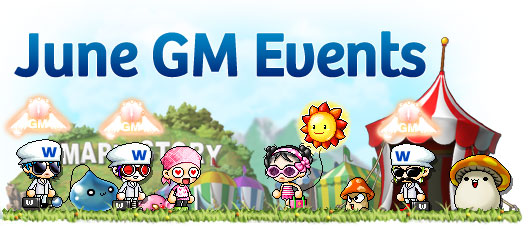 It's almost summer! Are you ready for some hot fun under the Maple sun with the GMs? Check out what we've got planned for you.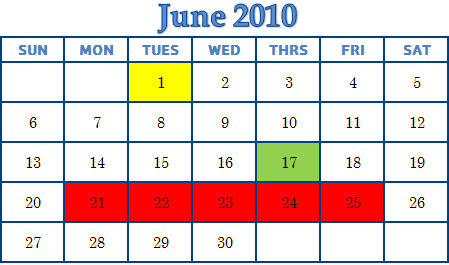 June 1, 2010
Day of Darkness
Creatures of all shapes and sizes are bursting into town to wreak havoc. Rally alongside the GMs and avoid those summertime blues by calling on the Maple Watch Leaf Brigade! They'll be going from city to city to prevent these bullies from destroying all of Maple World!
June 17, 2010
Map-o-Rama!
It's a summertime road trip as you travel with the GMs to Ola Ola, the Physical Fitness Test, and more special event maps.
June 21 – 25, 2010
MWLB Minigame Challenge
The Maple Watch Leaf Brigade is going on tour this summer and you get to play Omok or Match Cards games with the stars! Just set up a minigame board and wait -- one of the MWLBs might just come by for a game or two.
Click here to learn more about minigames
Get set for fun in the sun! Pick up some NX today!