Multi-Pet Skill
It is possible to have up to three pets follow you in MapleStory. The skill is called "Follow the Leader". This skill allows you to have up to three pets following you at one time (this includes the ability to have each pet wearing equips that can be scrolled). This skill is acquired through the purchase of the "Pet Snack" in the Cash Shop and completion of a jump quest in the Pet Park in Henesys.
Here's how to get the skill:
To get to the Pet Park in Henesys, go to Henesys Park, stand in front of the cat statue next the the Pet Park sign, then press the Up arrow like you would to use a portal.
To accept the quest to obtain the multi-pet skill, make sure you have a pet summoned to accept the quest from Trainer Bartos in the lower left corner of the map.


To complete the quest, go through the obstacle course until you reach the highest point on the map, click on the basket of kittens next to Trainer Frod to retrieve a hidden note, then return the note to Trainer Bartos.
Next, you will need to hand him a Pet Snack; you can buy one in the Pet > Pet Use category of the Cash Shop (regular price: 2,500 NX).


Once the quest is completed and you receive the Follow the Leader skill, you can find the skill under the farthest left tab in your skill inventory.
You can now summon more than one pet in your inventory! You have the option to change the lead pet when you summon another pet.


Additionally, if you have three pets from a certain theme summoned, then it is possible to gain a visual effect above the pets. The possible effects are as follows:
Robo Effect
Baby Robo / Robo, Green Robo, Blue Robo, Red Robo, Gold Robo, Gorilla Robo

Jungle Effect
Porcupine, Pink Bunny, White Bunny, Monkey, White Tiger

Winter Effect
Rudolph, Husky, White Bunny, Penguin, Snowman

Yam Yam Effect
Brown Puppy, Black Pig, Skunk, Golden Pig, Black Bunny, Panda, Mini Kargo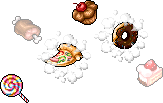 Chatting Effect
Jr. Reaper, Robot, Turkey, White Bunny, Dino Boy, Dino Girl, Black Kitty, Brown Kitty

Boss Effect
Jr. Balrog, Mini Yeti, Mini Kargo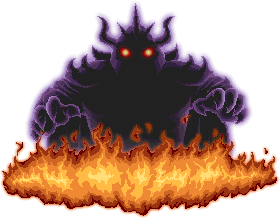 Dragon Effect
Dragon Egg / Baby Dragon, Black Dragon, Blue Dragon, Green Dragon, Red Dragon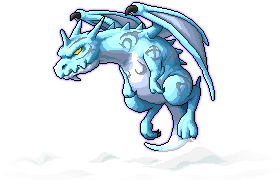 Dragon Master Spirit Pact Effect
Mir, Ruby