FIREPOWER
FriendStory: Rock & Roll
Blackgate and Scrapyard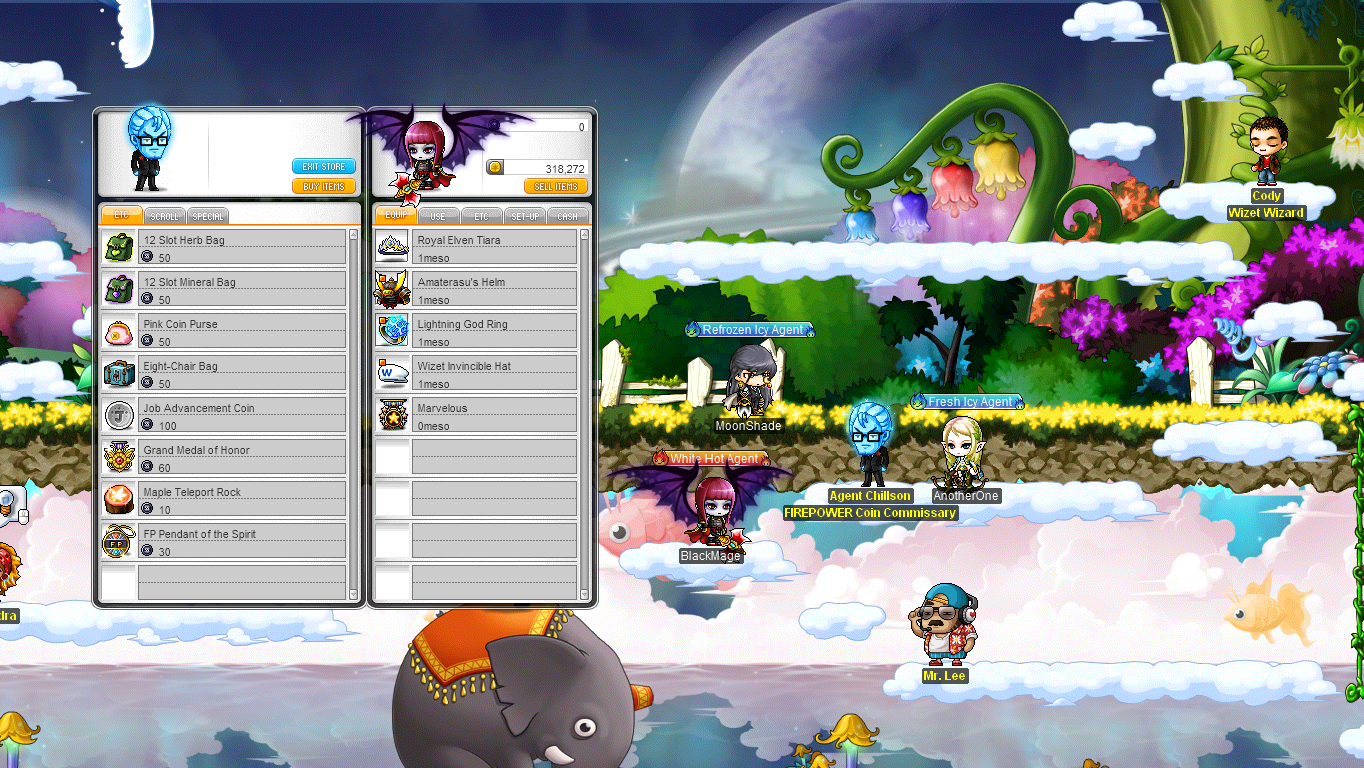 Hot and icy
Take part in events all summer long to beat the heat! Become a FIREPOWER agent based on your login activity level. If the last time you've played MapleStory was before June 1, 2015, then you're an Icy Agent. Any new players who join MapleStory after July 8, 2015 will also be Icy Agents. All other players will be identified as Hot Agents! All agents receive special titles and items, but you need to work together to get even more. Hot Agents can give Icy Agents special stat buffs, and Hot Agents receive a prize box in return. When Icy Agents become Best Friends with Hot Agents, everyone wins! Receive a special effect when you're together, and earn FIREPOWER Coins that you can spend in the FIREPOWER Coin Shop. The FIREPOWER Coin Shop contains a variety of chairs, mounts, scrolls, and more.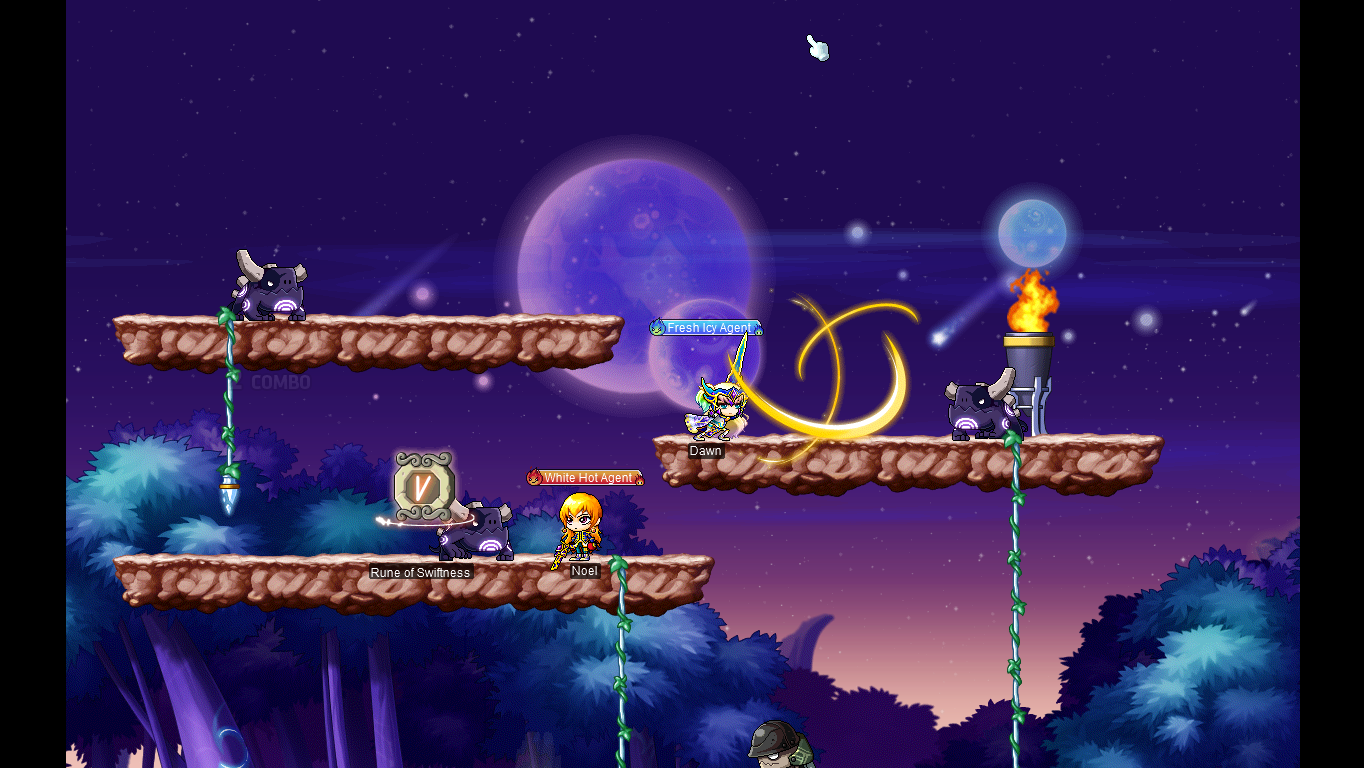 Stayin' Chilly
We really want Icy Agents to log in and level up. Accept a challenge quest based on your current level—can you complete a certain number of level-ups? Make the grade and receive a Growth Potion, which lets you level up once if you are between Lv. 100 and 199. You'll receive one for your Best Friend too! Parties that are made up of Icy Agents will also gain extra experience, so make sure to play with them.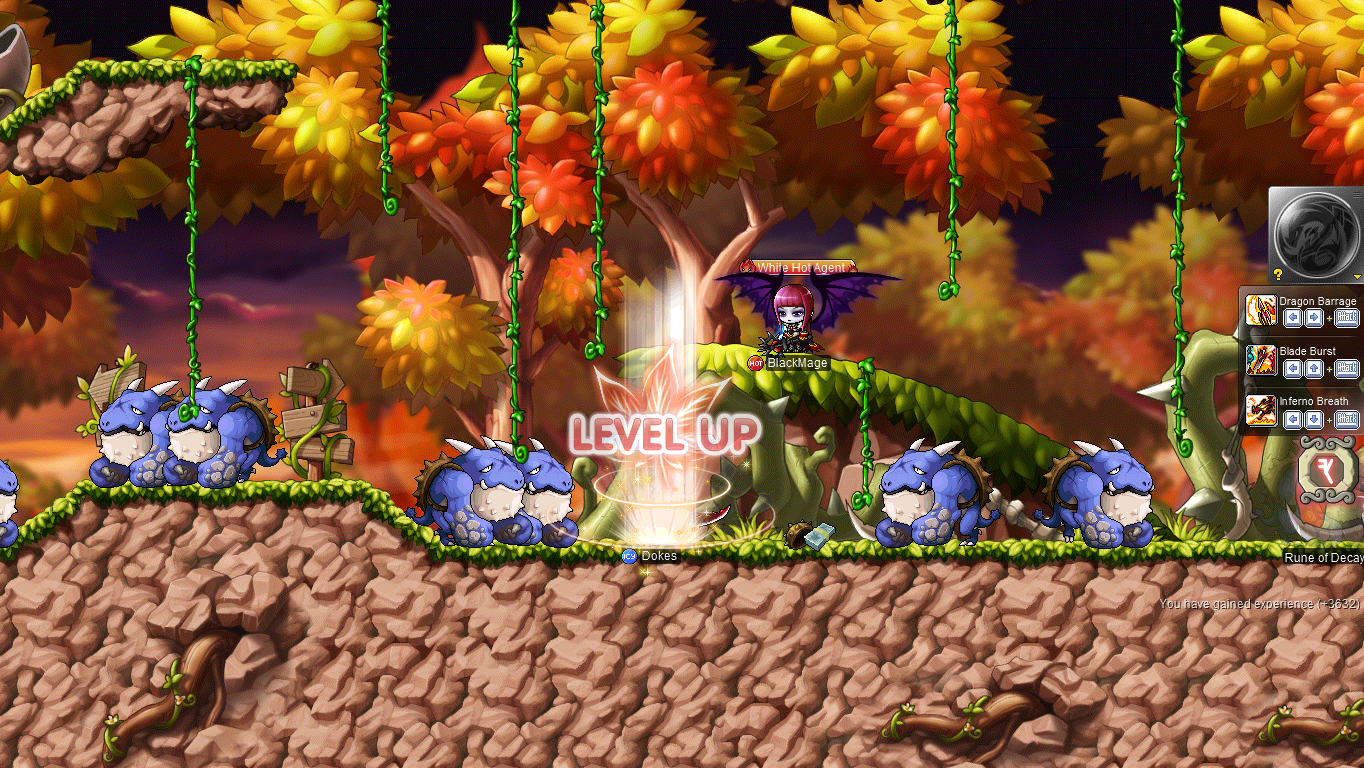 Burning up the levels
Select one of your characters under Lv. 100 to be your special Burning character. They will get benefits all summer! When a Burning character levels up, it receives two extra level-ups (until they reach Lv. 100), gaining three levels total. You'll also get a limited-duration Snail pet, and once you reach Lv. 100, you'll receive a gift box containing a complete Lv. 100 Onyx Maple equipment set.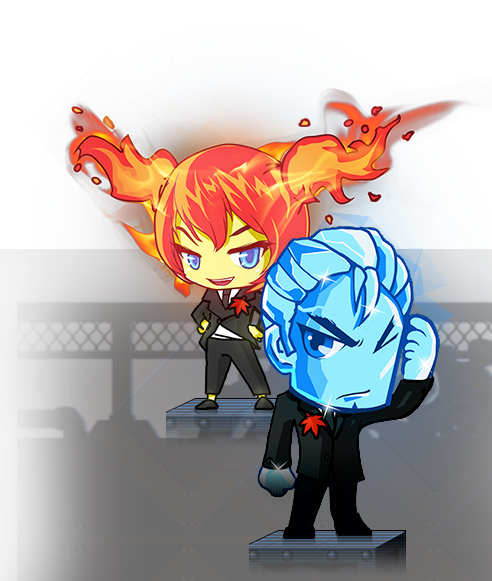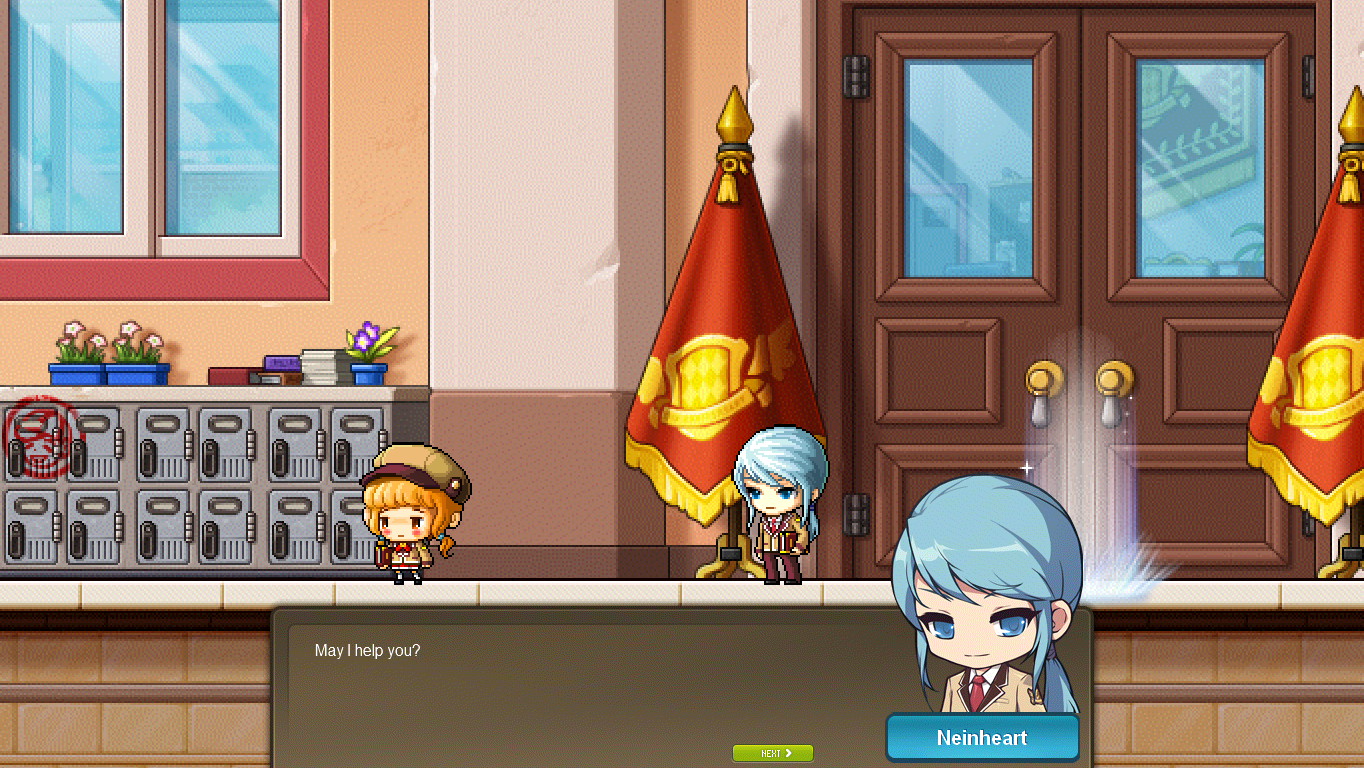 New Rockin' Chapter
Return to Shinsoo International School and check out the sixth chapter of FriendStory! A new student named Damien arrives at the school, bringing with him a Rock Virus that takes over the students. Students are compelled to scream, play air guitar and act like rebellious rock stars.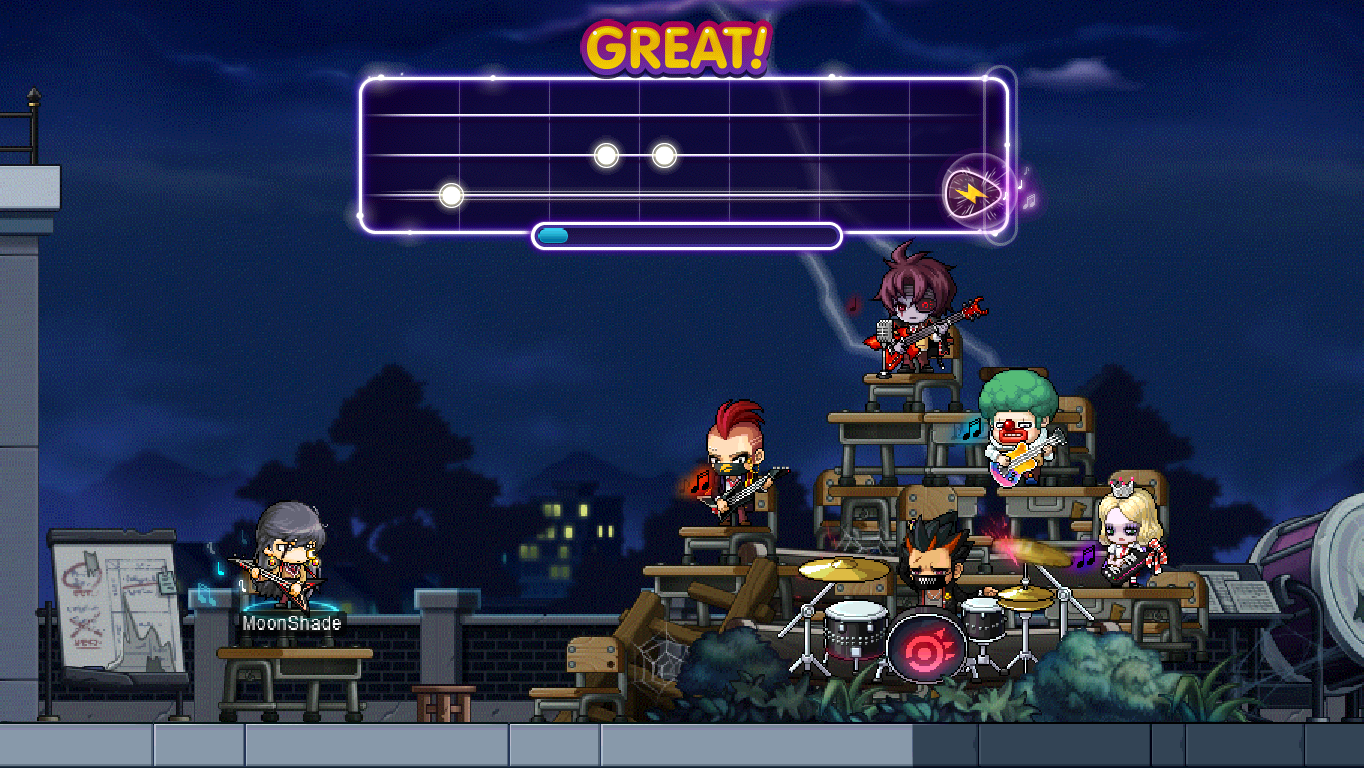 I'm With the Band
Help Irena and the other students stand up to the Rock Virus with their own powerful music when they perform at a school festival. Take part in a mini-game when you join Irena's band onstage at the school festival and play guitar as one of the band members. Achieve 30 combos and enter Fever Mode. Show the school you've got rhythm!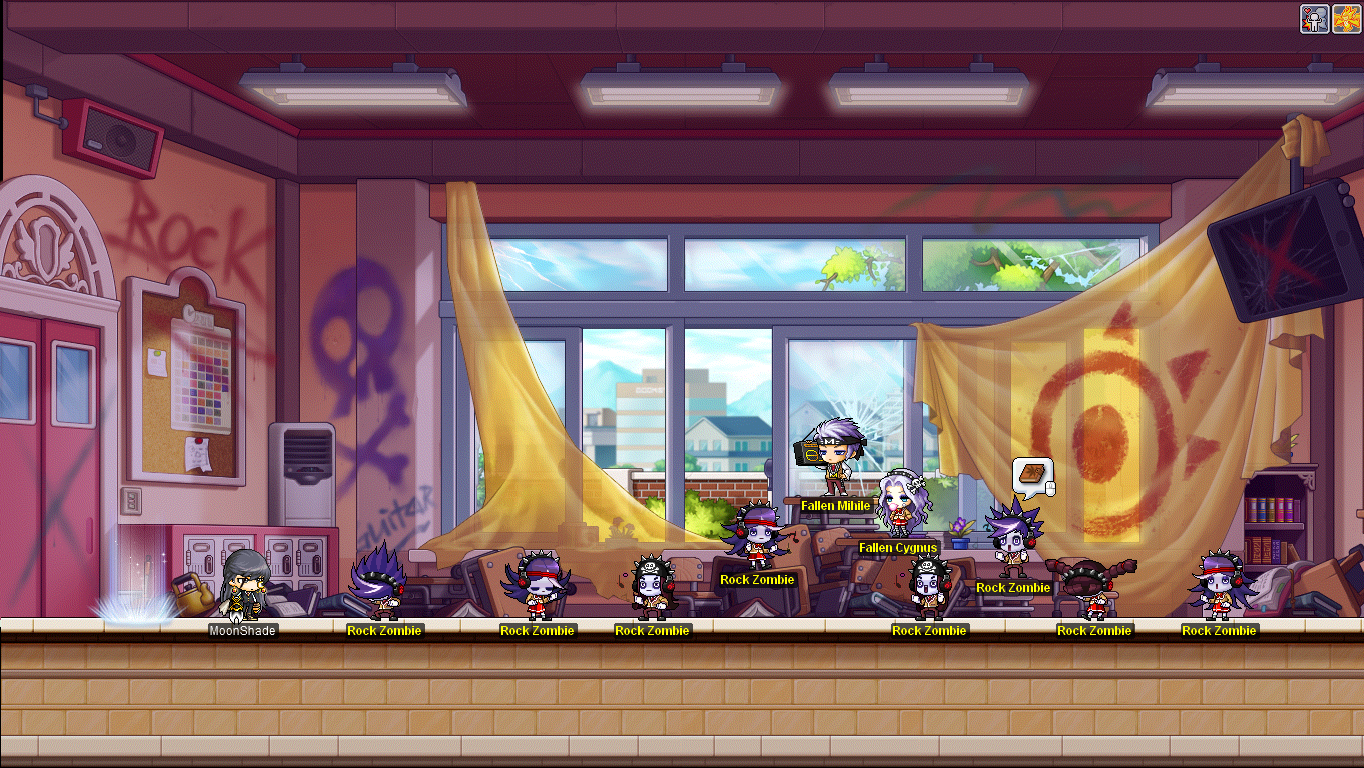 Repeat Play
Once you've played through all six chapters, you have the option to reset your progression in order to play through the story again. You can earn special rewards and see different endings when you play through FriendStory a second time.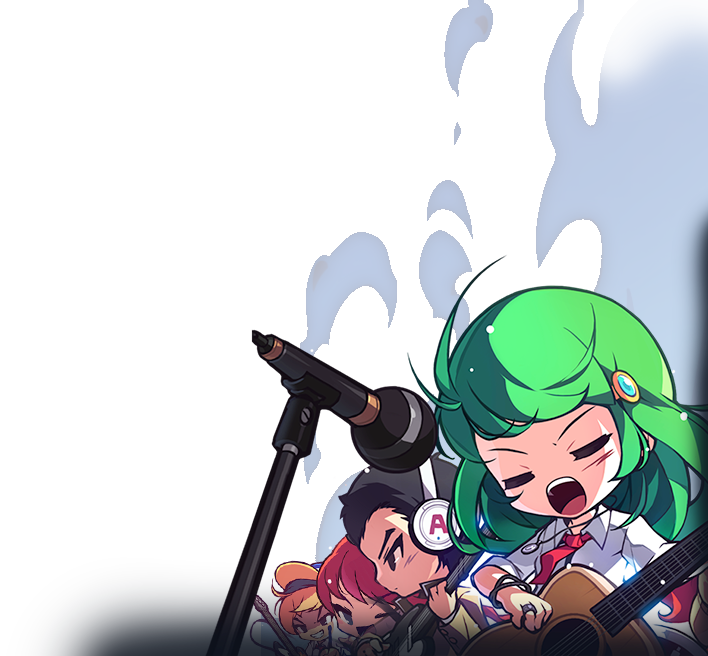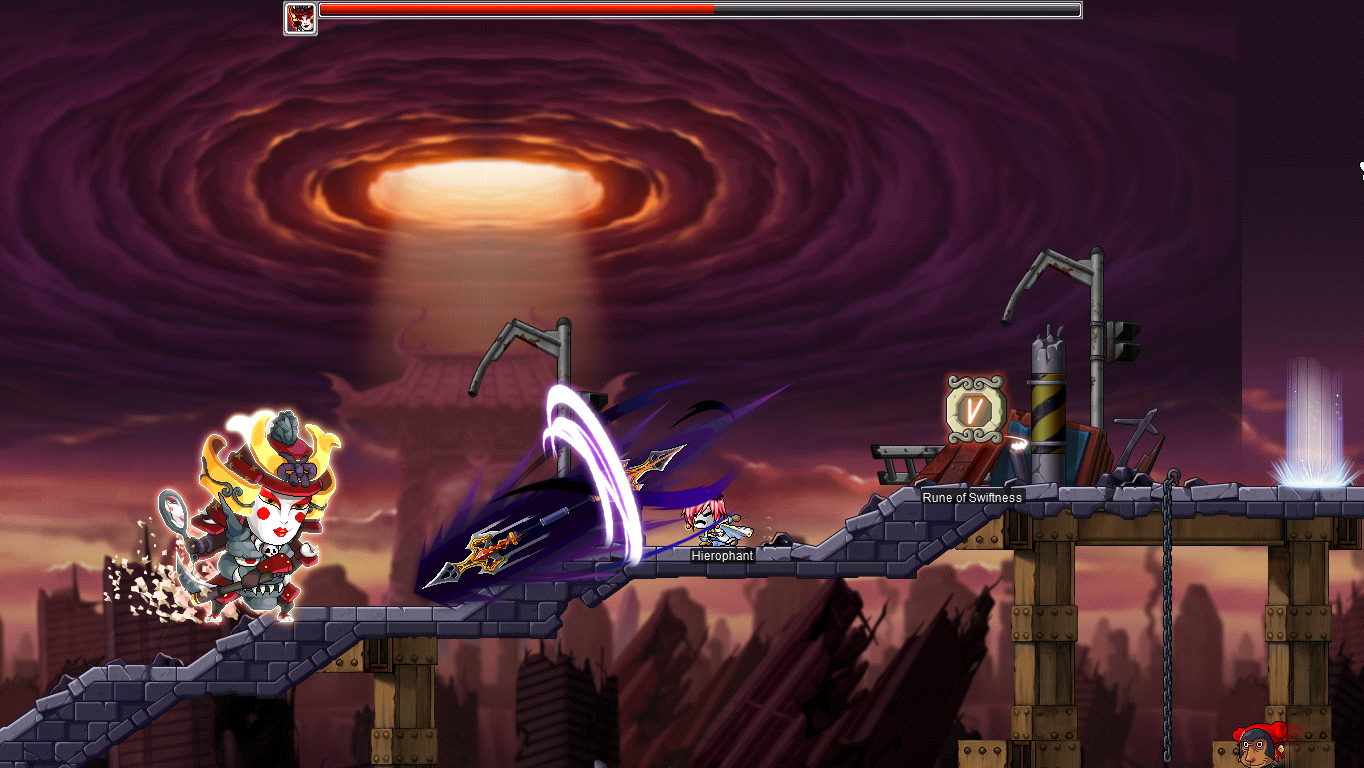 Blackgate City
The sky turns red and the clouds spin, as the ground crumbles and sinks. A portal to another dimension has opened! Players Lv. 100 to Lv. 150 can travel to the new area of Blackgate City through the Dimensional Mirror. Strange demons are appearing, and you need to help the city set up a defensive line and fight back against the invasion!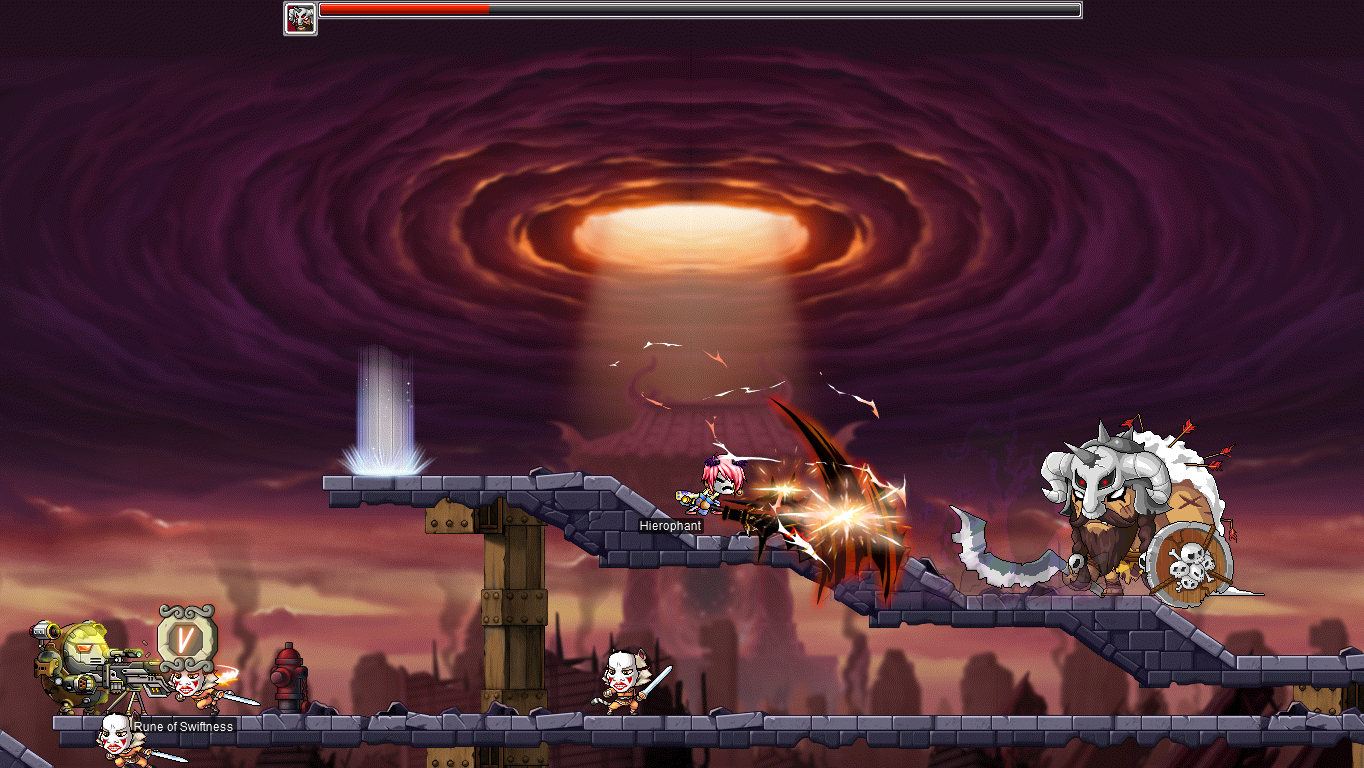 Five Evil Demons
Explore this dangerous area, where five new bosses will randomly spawn. Atilla is a fierce demon who only knows to attack and attack and attack. Aragami is a revengeful spirit with a large sickle, and its face is covered with a mask. Butcher has lost any humanity it once had and has a primitive appearance, wearing only a wooden mask. Khan has the body and swiftness of a horse, and blows a horn to summon other demonic riders. Asura was once a charitable god, but has become a ruthless demon who attacks with fire, water, and light.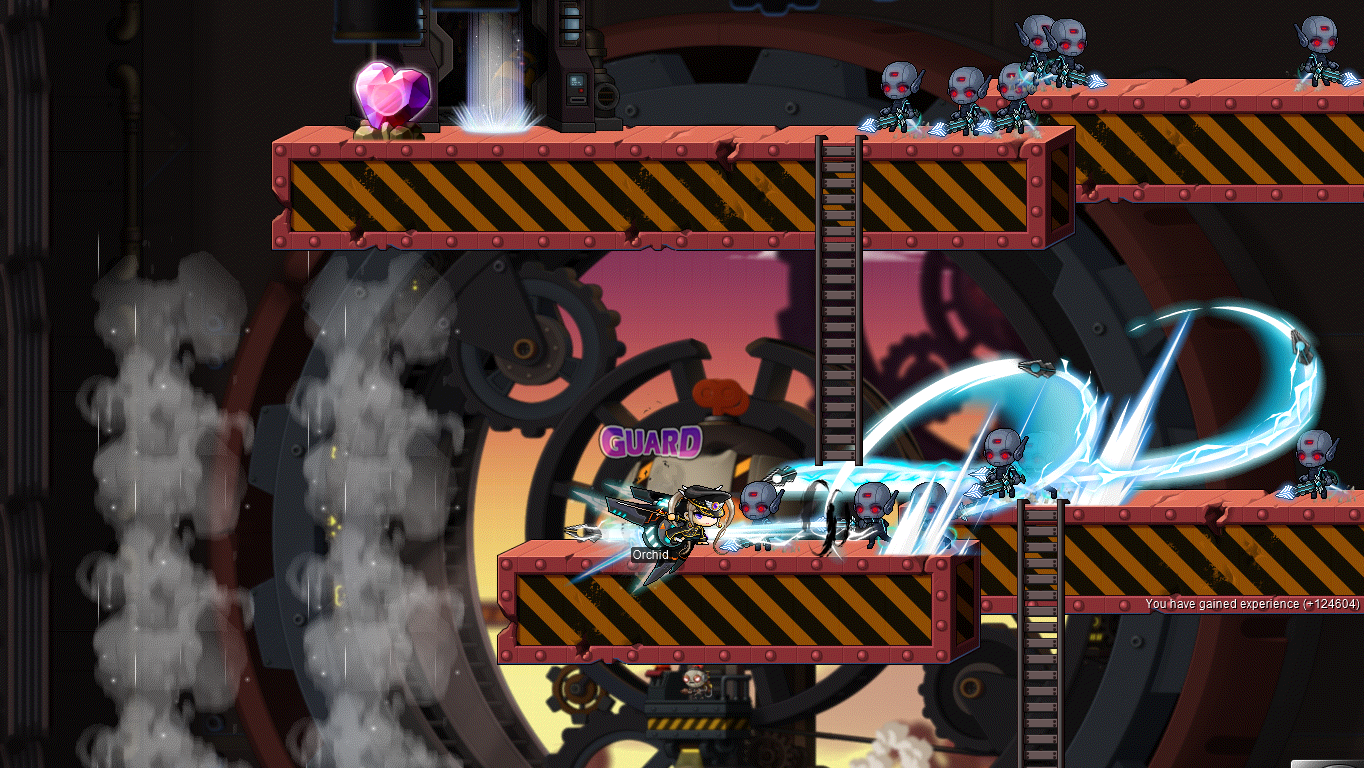 Explore the Scrapyard
At the end of the epic Black Heaven content, Gelimer's enormous airship crashed into the ground near Edelstein. Now players Lv. 190 and above can explore the Scrapyard crash site. Complete daily quests and take on Lotus in Normal mode. You'll earn Energy Cores, which can be exchanged for AbsoLab Coins. Use AbsoLab Coins to buy Lv. 160 Absolute Labs set equipment.