Cadena and Illium Are New--So Are You
This is the best time to start a new character! There will be lots of events to help you level up and get going full-speed in Maple World.
Breakthrough Nova Event
Your new character can earn even more free gifts for leveling up during the Breakthrough Nova event! Once you reach Lv. 140, you will be eligible to receive special missions. Complete the assigned mission for each level range, and receive gift boxes at Lv. 140, Lv. 150, Lv. 160, Lv. 170, Lv. 175, Lv. 180, Lv. 185, Lv. 190, and Lv. 200. These boxes contain powerful Breakthrough Potions which give you an entire level if you use them soon! If you use them after the next leveling milestone, you'll only receive half the EXP needed to gain the next level. The boxes also come stocked with useful items such as Miracle Circulators, Selective 4 Slot Coupons, Maple Point Coupons, Spell Traces, Character Slot Expansion Coupon, and more!
This event starts November 29.

Mega Burning Project Event
Level up faster than ever with the Mega Burning Project event! Create a brand-new character during the event period, and select it to have the special "Burning" effect. After your character reaches Lv. 10, every time that character levels up it will gain an additional two levels all the way up to Lv. 150! In addition to the extra-fast leveling, you'll also receive special gifts such as an equipment box at Lv. 30 containing a weapon and armor, and a Snail pet to keep you company. At Lv. 100, you'll receive an equipment box of Frozen weapons and armor, and Mastery Books. Once you've made it as far as Lv. 130, you'll receive a special title reminding you to Keep On Burning!
This event starts December 14.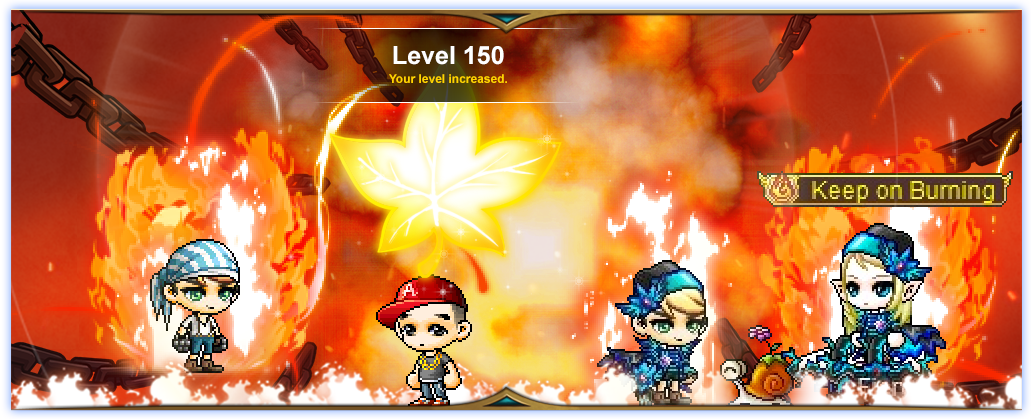 Step Up Event
Take your newly created character and high-step it over to the Step Up event! As you level up, you'll receive Step Up missions every couple of levels. This event starts at Lv. 33 and provides a steady stream of missions all the way to Lv. 205! Complete each mission in order to move to the next one, and track your progress on the handy map.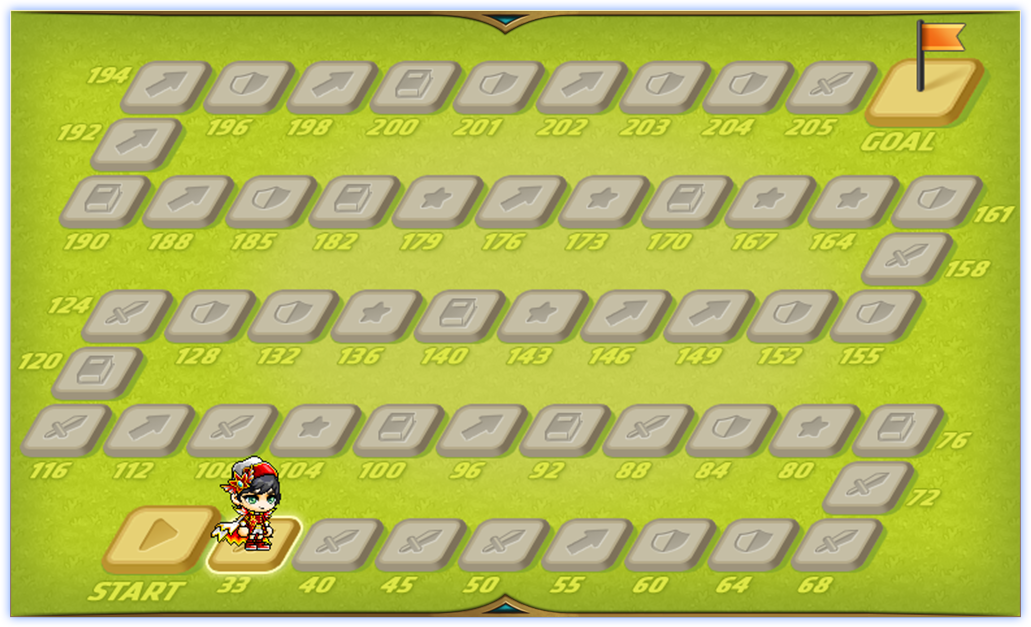 Hunt monsters, activate Runes, complete Monster Park and lots more! Go step-by-step through Maple World and you'll earn rewards including equipment, restorative items, Safety Charms, 2x coupons, Potential items, and lots more. You'll even receive the Maple Specialist title when you make it to the end!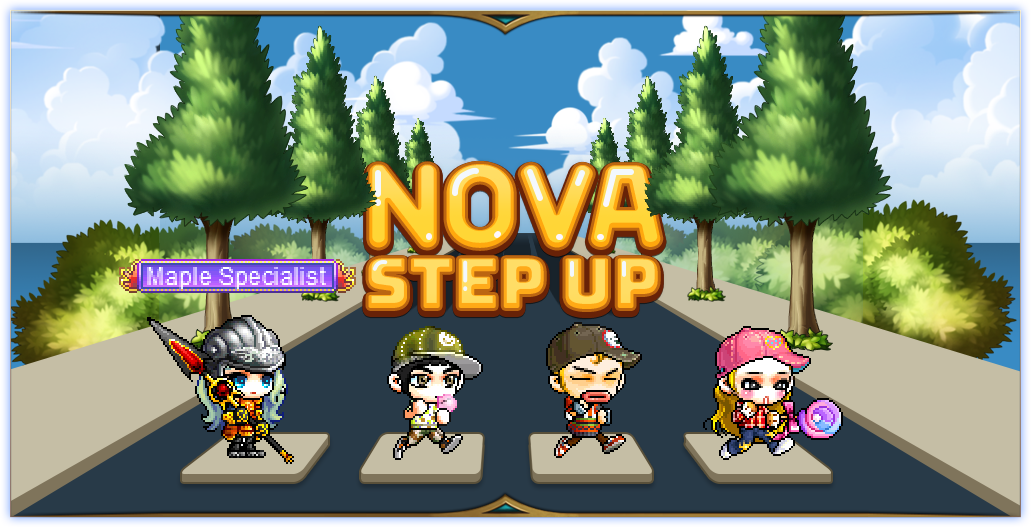 This event starts December 14.
Hunter's Arena Event
Once you hit Lv. 100, join other players in the Hunter's Arena event. You'll be sent to a special area where you and up to 9 other players can hunt monsters and earn tons of EXP. Everyone will be able to see their own monsters, which give tons of bonus EXP. Pay Nova Coins (earned from other events) to spawn anywhere from 500 to 3,000 monsters per day. The amount of monsters you can summon is based on your level. Keep an eye out for Hunting Boost, which triggers a buff for all players in one part of the map!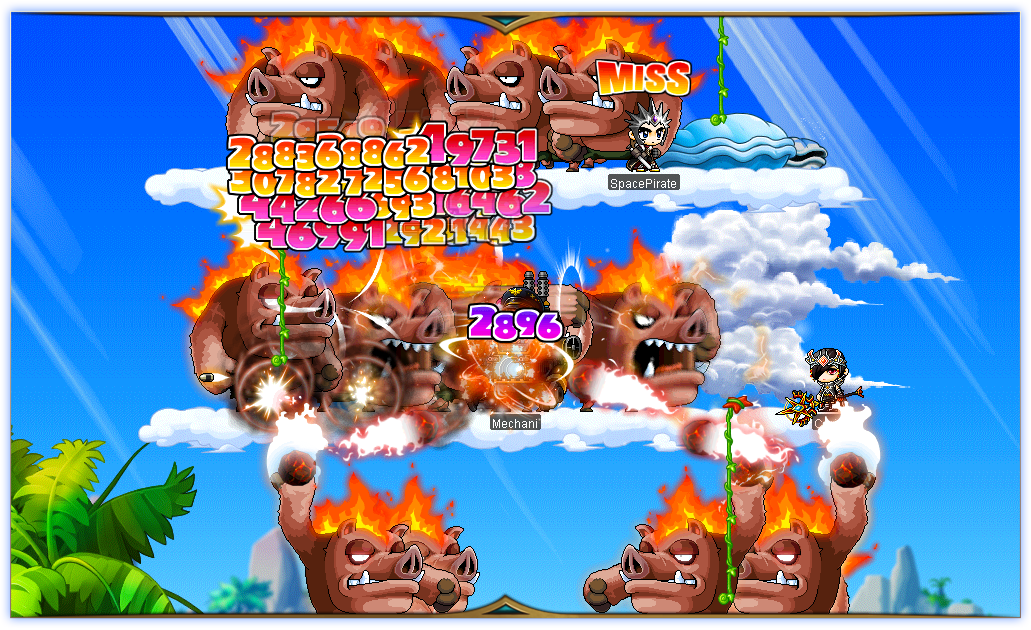 This event starts December 14.