Omega Sector Returns
Omega Sector is back and better than ever! Join the M-Forcers as you infiltrate a UFO in this reopened theme dungeon!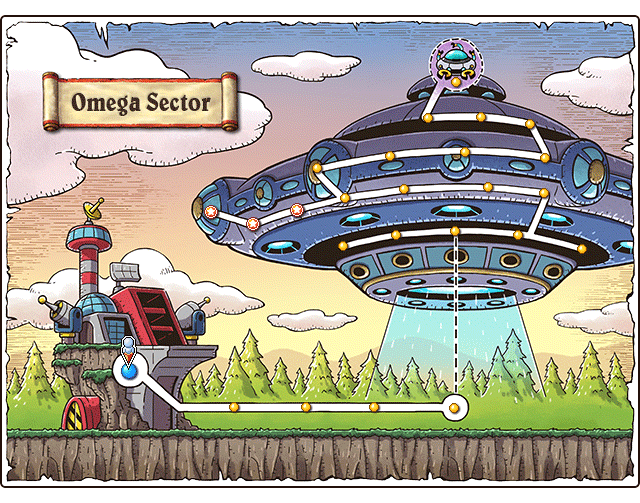 Explore the Unknown
Players Lv. 165 and above will be able to access Omega Sector through Eos Tower located in Ludus Lake. Visit Dr. Kim in his lab where the members of M-Force have been shrunk! Help them get back to normal size by infiltrating the UFO hovering nearby. AVAILABLE ON JULY 5, 2017

Meet the M-Forcers
The members of M-Force (known as M-Forcers) are ready for this job!

Everybody has a role to play and they have great teamwork! Together they can become the mighty robot, Mesotron-X.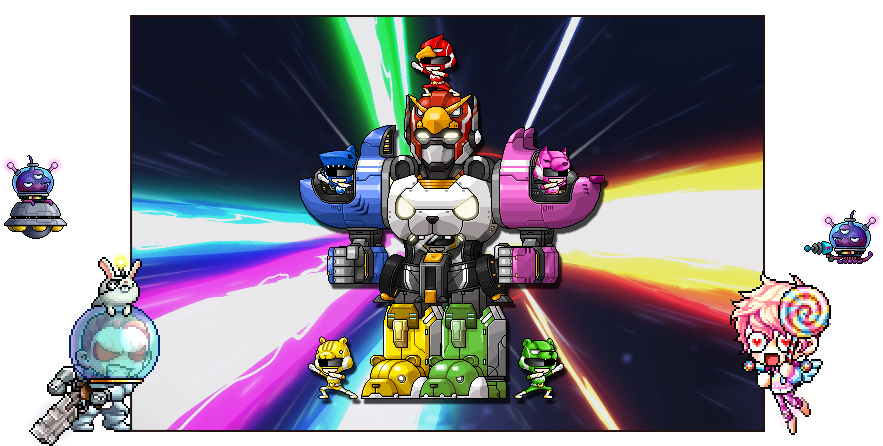 Mysterious Visitors
Visit new maps and meet new monsters!

Squeaky Clean New Boss
A new boss will be added for players Lv. 180 and above. Prepare to face the bubbles of OMNI-CLN! Once you finish the Omega Sector questline, you can fight OMNI-CLN once per day.