Arcana Comes to Arcane River
Continue your exploration of the continent of Arcane River with a brand-new region!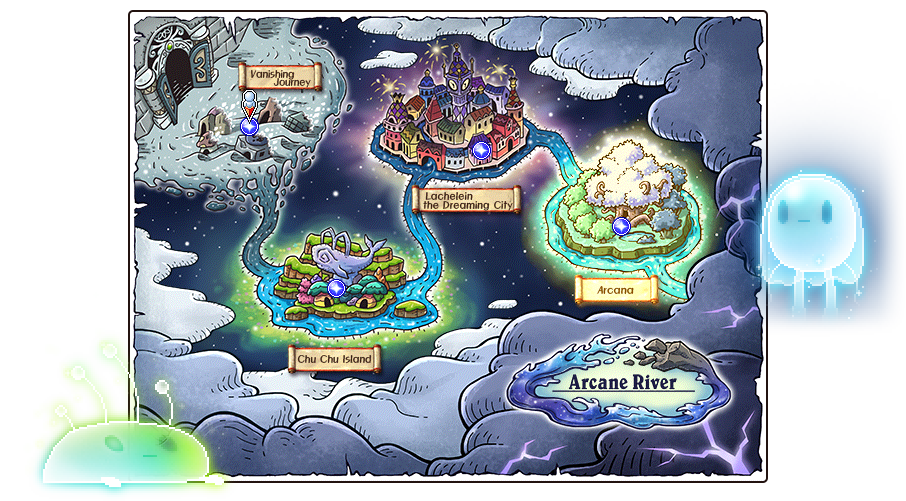 Arcana is available to players Lv. 225 and above who have defeated Lucid in the city of Lachelein. Make your way to the river and ride the flying fish to travel to the mystical forest of Arcana.
AVAILABLE ON AUGUST 9, 2017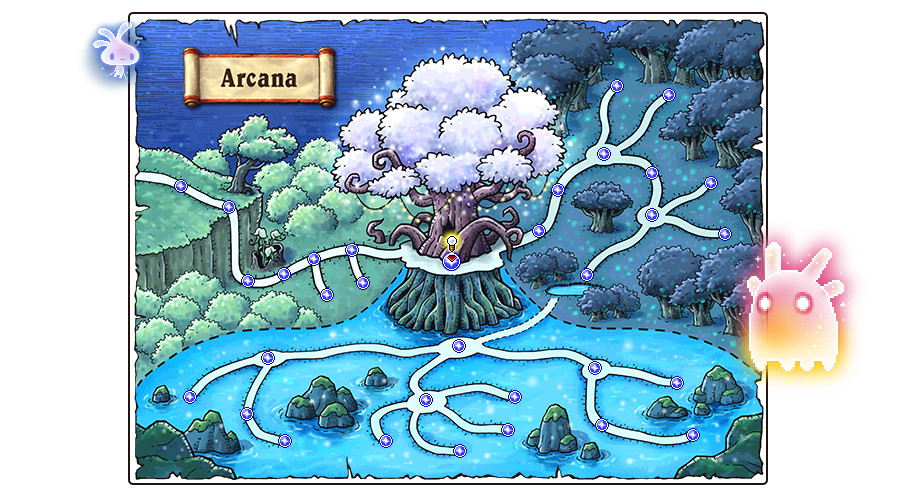 A Forest of Spirits
Arcana is home to the Spirit Tree and many small spirits who represent various aspects of nature such as water, sunshine, and earth.

Meet the little spirits of the forest:

A Growing Darkness
The Spirit Tree has started to lose its power and a dark aura has surrounded the forest. It has become inhabited by wild spirits representing the dark elements grief, despair, and chaos.

Help the small spirits save the tree and restore the forest! Complete the quests to receive the new Arcane Symbol: Arcana, and unlock additional Arcane Symbol slots.

Conquer the Darkness
Prepare to take on the wild boss of Arcana, the Corrupted Spirit of Harmony! This boss is recommended for players Lv. 240 and above.