Almost a decade in the making, the V update is the biggest ever for MapleStory! Join us in celebrating this historic event by sharing your favorite V related news, trailers, contests and more to qualify for exclusive in-game prizes. Infinite Power & Infinite fun await you in V!

This event ends on November 27, 2016, so check back regularly for new updates and shareable activities that can earn you the points needed to win the best MapleStory gift pack!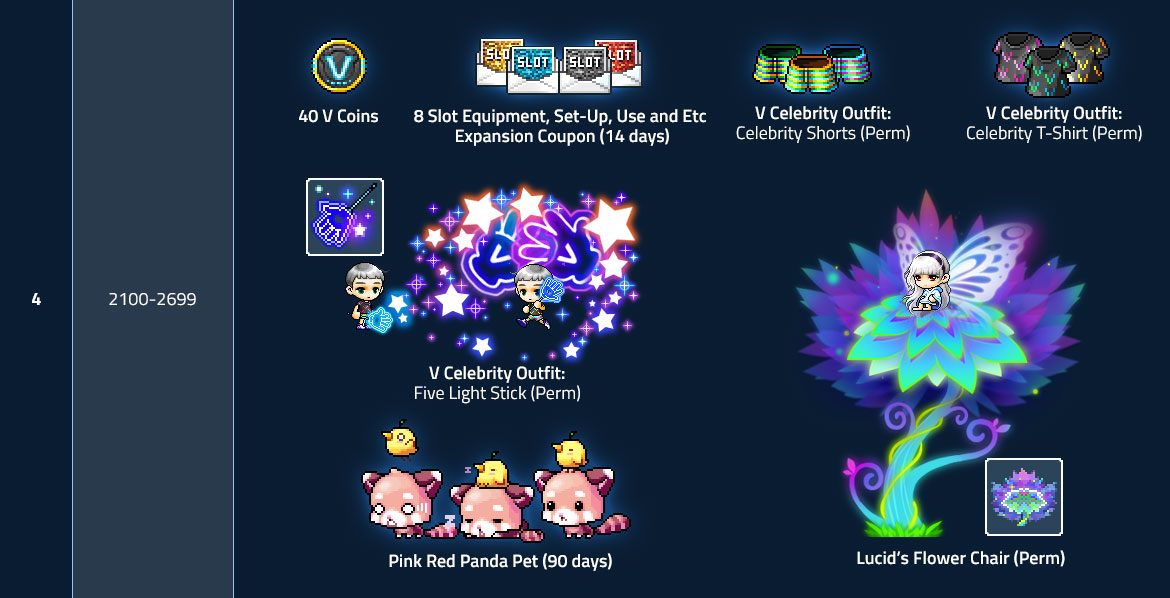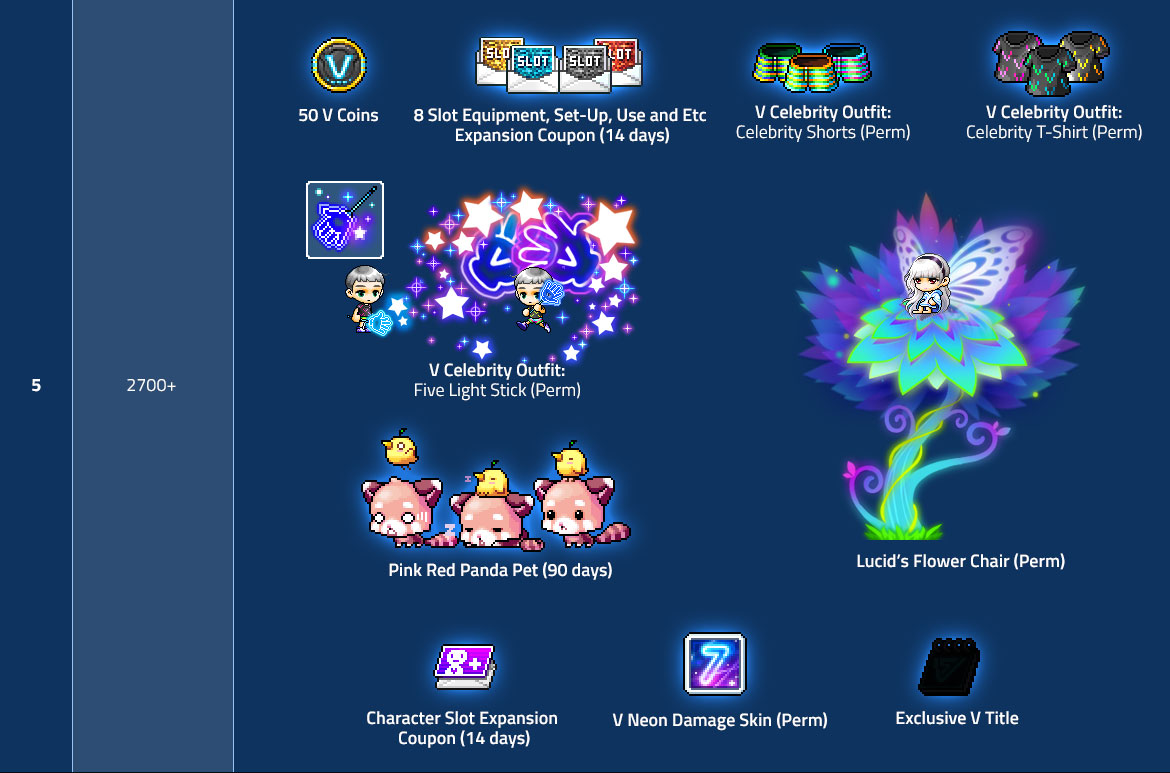 Each piece of content can only be shared once per social channel to earn points. This event ends November 27th at 11:59 PM PST (November 28th 2:59 AM EST). Shares that occur after that date will not count towards rewards so be sure to check back regularly till then!
Official Rules: Limit 1 gift package per event-registered account. Only available to accounts in good standing that have a Level 31 character or higher as of November 15, 2016. Only accounts with valid, working email addresses are eligible and gift packages will be sent to the email account used to register for the participant's nexon.net account. Gift package must be claimed by a character Level 31 or higher. Registrations must be confirmed prior to midnight on November 27th to be eligible. Gift package will be distributed to all confirmed registrants approximately 3 days after end of log-in period. Nexon America's computers will be the official time-keeping devices. All times in Pacific Standard Time.