Meet new playable character Illium! Channel the power of the Crystal to craft magical weapons and help your companions. Then immerse yourself in the brand-new story of the 'Winter Bard', the fourth episode of the Grand Athenaeum theme dungeon! Travel to Morass, the Swamp of Memory, where you will meet the mysterious Tana and play through her memories. Visit the Ludibrium Clocktower and fight an updated Papulatus in Easy, Normal, or Chaos mode. Lots of Nova events and holiday events are arriving too! All this and more is coming your way as MapleStory Nova continues!
NEW PLAYABLE CHARACTER: ILLIUM
Meet brand-new character Illium, a descendant of the magical Flora race which was driven apart by civil war. Illium himself does not have strong magical abilities, and is teased for this. While working on his magic, Illium encounters the Crystal, ancient artifact of the Flora. The Crystal awakens a newfound power within Illium, strengthening his magic and transforming him into a natural leader. Illium utilizes Magician equipment, and his main stat is Intelligence. His Lucent Gauntlet lets him craft magical weapons and harness the power of the Crystal. He uses his Lucent Wings to fly. Illium has powerful skills that deal massive damage to enemies or enhance the abilities of his companions!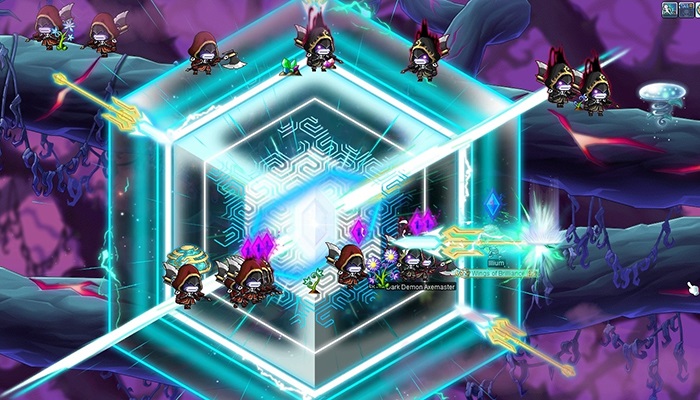 GRAND ATHENAEUM: WINTER BARD
Immerse yourself in the brand-new story of the 'Winter Bard', the fourth episode of the Grand Athenaeum theme dungeon! Grand Athenaeum allows players Lv. 100 and above to relive important events from Maple World's history. Enter the Dimensional Mirror and speak to NPC Skylark Rita to enter a living storybook. Become part of the story as you learn about the forgotten hero whose fate is connected to the Six Heroes of Maple World!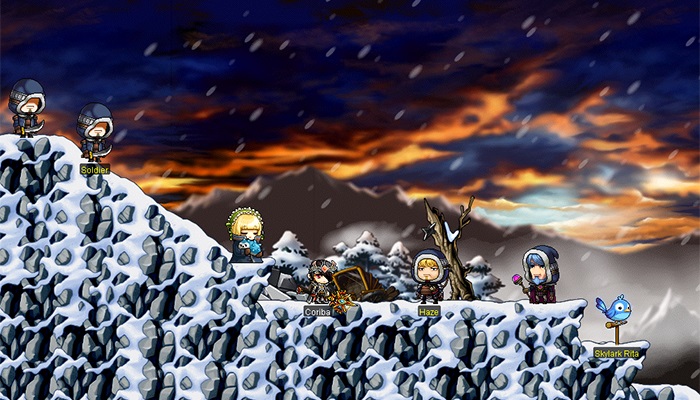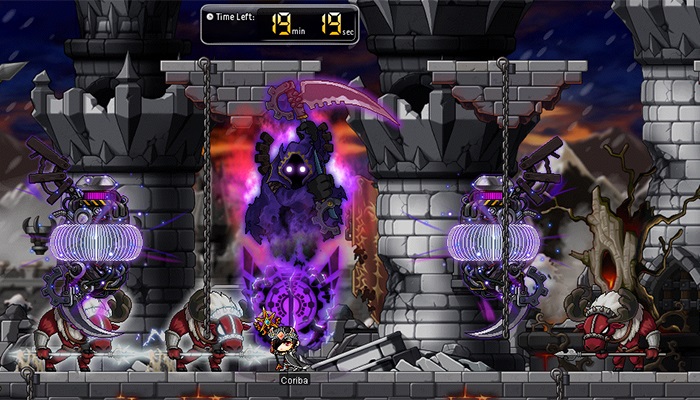 NEW REGION: MORASS
Get ready to adventure deeper into the continent of Arcane River as you travel to Morass, the Swamp of Memory! This brand-new region is available to players Lv. 230 and above who have completed the questline in Arcana. Morass is a mysterious swamp that takes its appearance from the memories of the people who enter it. In this strange landscape you will encounter the mysterious Tana. Trapped within Morass, her memories have overwhelmed the area and altered the landscape. Delve into her memories to relive Tana's story and learn the truth about Morass.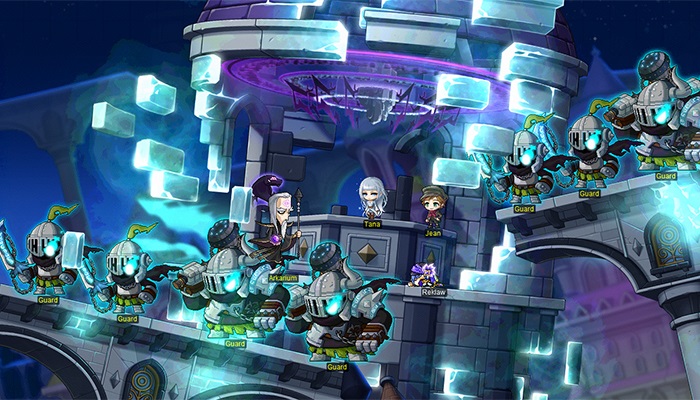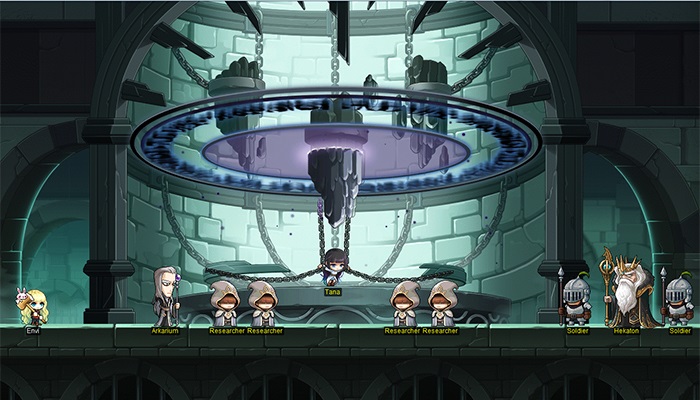 BOSS REVAMP: PAPULATUS
Popular boss, Papulatus, is getting an update! Visit the Ludibrium Clocktower where you can choose to fight Papulatus in Easy, Normal, or Chaos mode. Each version of this classic monster is receiving new attacks to keep Maplers on their toes. Look out for new mechanics within the map, such as claw machines and lasers that may catch you off guard! Defeat Papulatus to receive new rewards including Papulatus Souls and a Papulatus Clock Chair.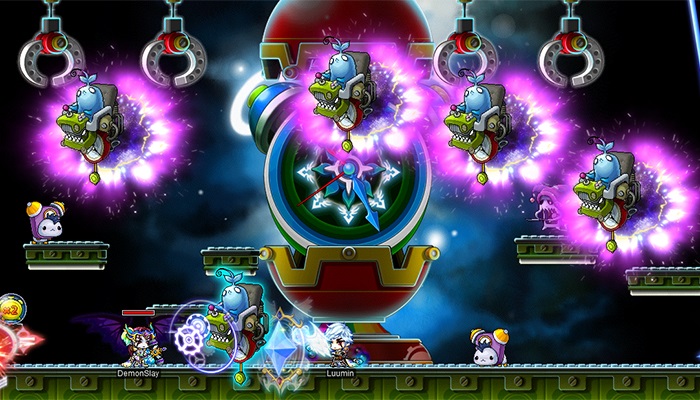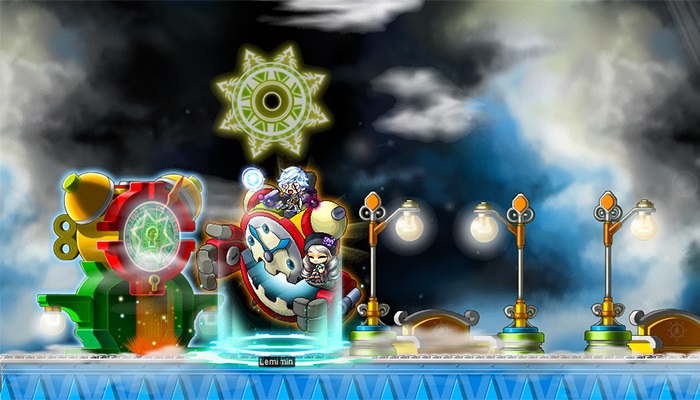 NOVA EVENTS
Starting December 14, you can pre-create new character, Illium! If you pre-create your character, you will receive lots of amazing gifts when Illium becomes available to play on December 20! Brand-new characters can participate in the Step Up event, which gives you a steady stream of Step Up missions as you level up, all the way to Lv. 205! Complete each mission in order to move to the next one, and track your progress on the handy map. Once you reach Lv. 100, join other players in the Hunter's Arena event. Visit a special area where you and up to 9 other players can hunt monsters and earn tons of EXP! All this leveling wouldn't be complete without the Mega Burning Project event! Create a brand-new character during the event period, and select it to have the special "Burning" effect. After your character reaches Lv. 10, every time that character levels up it will gain an additional two levels all the way up to Lv. 150!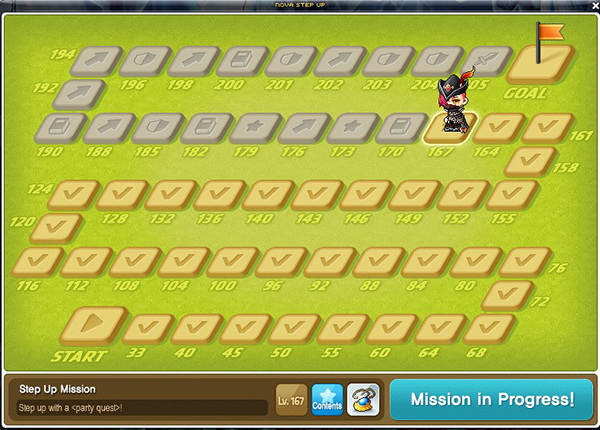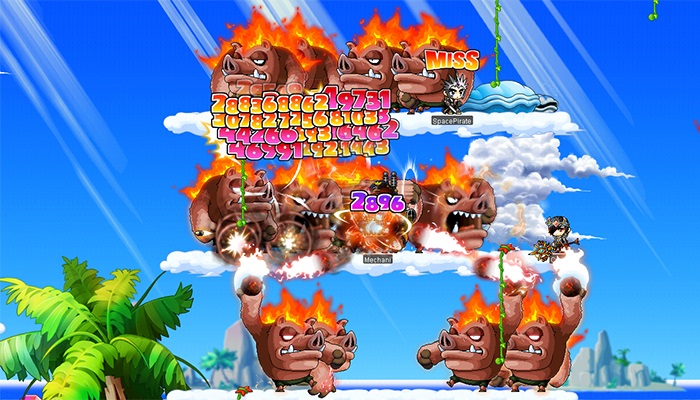 HOLIDAY EVENTS
Winter is here, bringing cheery holiday events! Visit Snowdrift Lodge, where you can take part in mini-games including Silver Mountain Slopes where you ride a snowmobile down the mountain and avoid obstacles. You can also play a dice game with 29 other players, stay logged in to receive EXP and traits, and visit the Snowdrift Lodge Coin Shop. Then escape from the winter weather and try to conquer a tropical island in the Winter Retreat event! Throw water droplets at other players to earn points and special chairs. You can also decorate a Christmas tree, receive special gifts of Christmas outfits and rings, and visit Happyville as Santa drops gifts from the sky!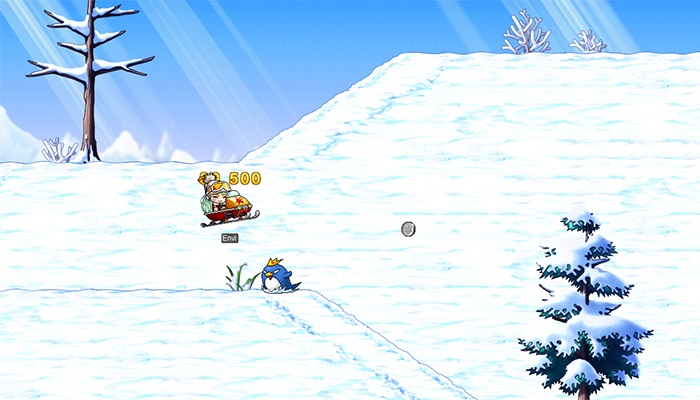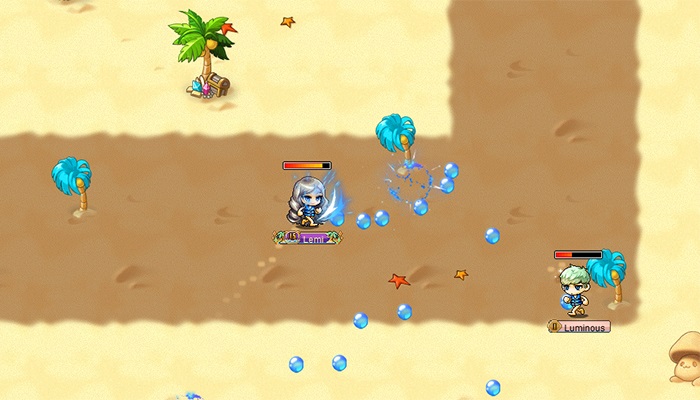 For the complete Nova: Winter Bard patch notes, click here!
For the complete Nova: Brilliance of Illium patch notes, click here!