MapleStory has teamed up with the popular Evangelion anime movies to bring you themed events and fun rewards! Then check out updates to several of MapleStory's core systems, and learn about the future of the Free Market. Get ready for Maple Film Festival bringing you seven events to enjoy, as well as the return of the Stellar Detectives. All this and more in MapleStory X Evangelion!
MAPLESTORY X EVANGELION
A laboratory incident creates an inter-dimensional rift that allows the heroes of Evangelion to come to Maple World. Prepare to meet Evangelions, the amazing heroes that pilot them, and invading Angels in this special limited-time crossover event! Look out for monster-like Angels as they invade Maple World periodically every couple of hours. Defeat them to receive EVA Coins that you can use to trade for items in the Coin Shop. Complete daily quests from the Evangelion pilots, as well as from Dr. Kim, to earn EVA Coins, and a special gift from each pilot. Inside the Evangelion Coin Shop you can trade your coins for limited-time themed items including a chair, android, and title! Special Evangelion-themed items will also be available in the Cash Shop! Dress up with accessories and outfits from the Evangelion Surprise Style Box, and look for androids and chairs inside the Evangelion Random Box. Evangelion-themed hairstyles will also be available.

SYSTEM UPDATES
We're making changes to several of MapleStory's core systems!
Lots of new achievements will be added to the Maple Achievement system. Complete achievements to earn Achievement Points and level up your Achievement Rank.
Improvements will be made to professions. Going forward, if you learn one of the following professions (Alchemy, Smithing, or Accessory Crafting), you will also gain the ability to perform item Fusion and Extraction.
Chat with ease when the chat menu is improved! You will be able to move the chat window around the game window to your desired location, or even pop it out of the game window completely. You can also organize your chat by creating or removing tabs in the chat window.
We're performing some skill balancing too, fixing bugs and making improvements to the skills of many jobs.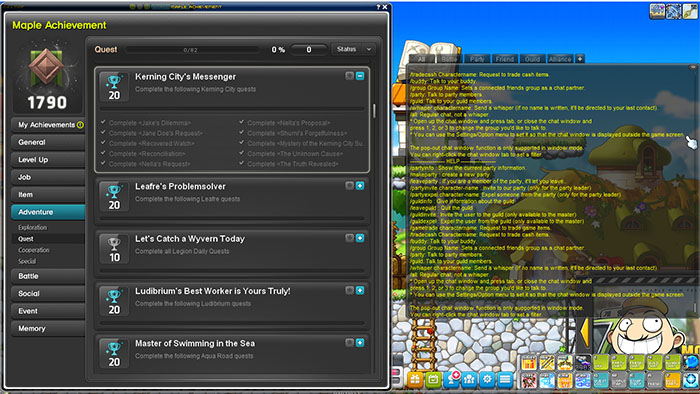 FREE MARKET REMOVAL
The Free Market will be shut down, leaving the Auction House and direct player-to-player trade will be the main methods of buying and selling items between players. To prepare for this change, we have already started removing hired merchant and related items from sale in the Cash Shop.
To help facilitate this change, improvements will be made to the existing trade systems, such as increasing the max amount of mesos you can have to 29,999,999,999 mesos. The Auction House will be updated with more robust search features (for market price and similarly-named items), a wishlist function, and an option to purchase multiple quantities of an item at once. All Auction House transaction fees will be unified to 5%, including the addition of a fee for using the extractor.
For more information about the Free Market shutdown, please click here.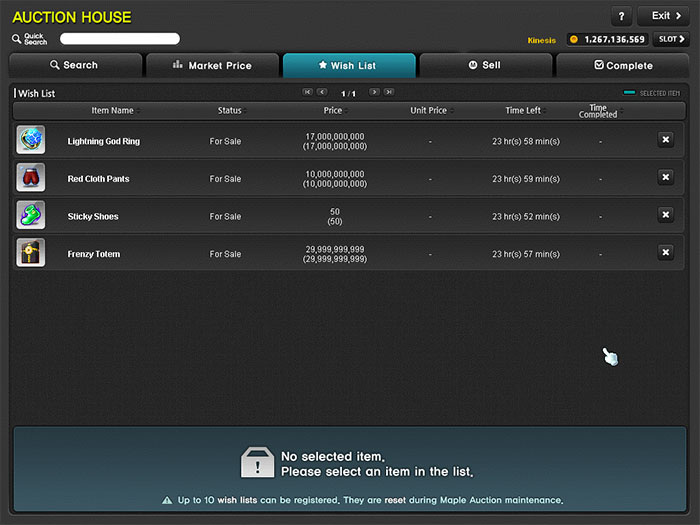 MAPLE FILM FESTIVAL
Everyone enjoys a film festival full of exciting movies, and Maple World is no different! Join us for Maple Film Festival, featuring several mini-game events based on popular movies. Check out classics such as Monster Cabbie, Detective Kemdi, Spitfire, Standoff, Deplorable Maple, and King of the Rings. Pick up a special passport to track your progression and earn rewards. In these events you'll get to drive monsters around in a taxi, solve a mystery code, hunt monsters for added EXP, take down Elite monsters, and more. Earn Pop Coins to redeem for rings and other special rewards at the King of the Rings coin shop!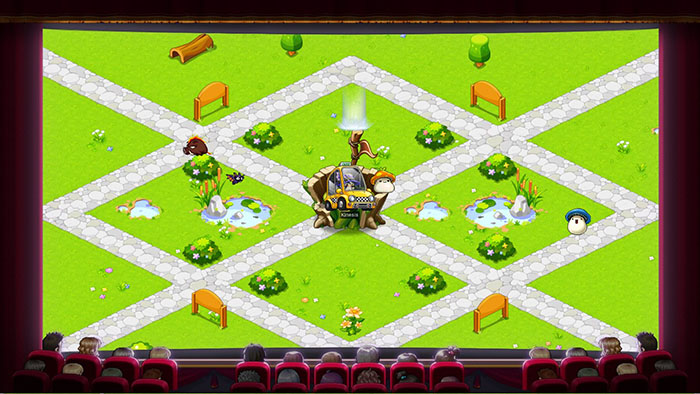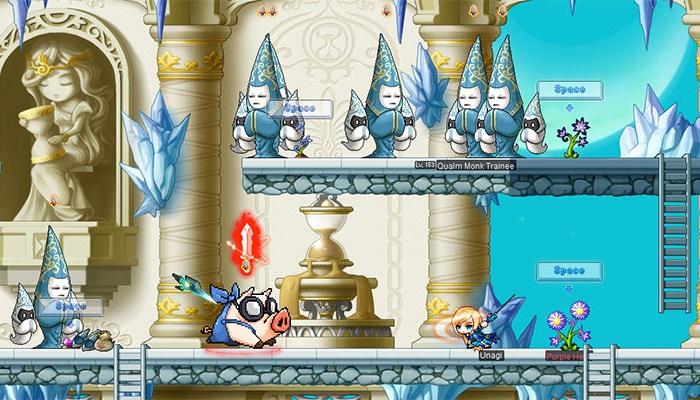 STELLAR DETECTIVES REOPENS
The Stellar Detectives are returning! Join Chase, Hayato, Kanna, Jett, and Zen as they embark on an adventure to uncover why special pets in MapleStory are going missing. The difficulty of the content will be adjusted to make it easier to get started, and the daily entry limit for the Hyperspace Dungeon will be increased from 3 to 5 entries per day. To celebrate its return, join us for a special attendance event! Complete the Hyperspace Dungeon every day to earn a reward. The more days you complete it, the better rewards you'll get! For a limited-time, the Hyperspace Dungeon will also award bonus EXP, and there will be double the chance to find the hidden NPC shop.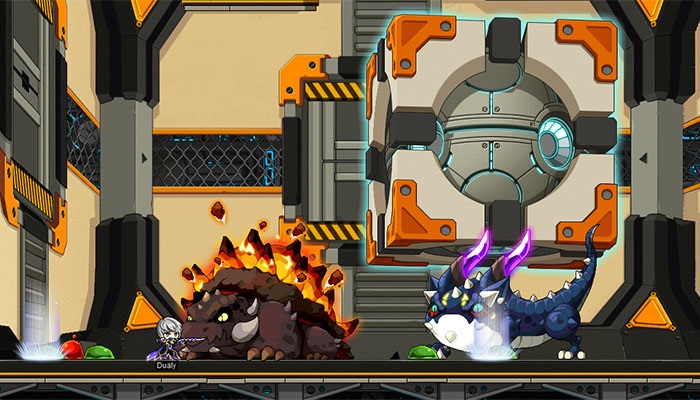 For the complete patch notes, click here!