Meet new character, Ark, and harness the power of the abyss as you switch between Flora and Specter States! Improve your game with V Care, earning Matrix Points to aid your 5th Job. Complete daily quests faster and earn more rewards. Relive the story in a new episode of Grand Athenaeum, Shadow Alchemist. Explore Esfera in Arcane River while you search for Tana, and then practice your combat skills with the new Captain Vaga content. Earn tons of Ark Coins in the Discovery Events, and spend them on great items in the Ark Coin Shop. The Mega Burning event returns too! All this and more is coming your way in MapleStory: Ark!
NEW PLAYABLE CHARACTER: ARK
Meet brand-new character Ark, a boy who is half-Flora and half-Specter. He is branded a traitor after trying to escape the military during the Flora civil war. While in captivity, he is taken over by a Specter and loses his memory. Ark's story begins in the desert ruin of Verdel, where he is discovered by a traveling caravan wandering the desert. Ark uses Pirate equipment, and his main stat is Strength. He carries powerful Knuckles to knock his enemies into submission, and utilizes an Abyssal Path to harness the power of darkness. Because of his fusion with the Specter, Ark can switch between Flora State (uses the magical abilities of the Flora) and Specter State (gathers power from the abyss). Store up Spectra while in the Flora State and unleash it to trigger Specter State. While in Specter State, Ark has many powerful skills which channel dark energy to devastate his enemies.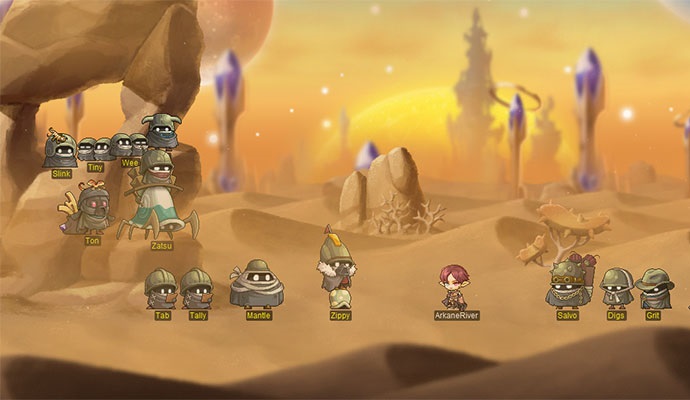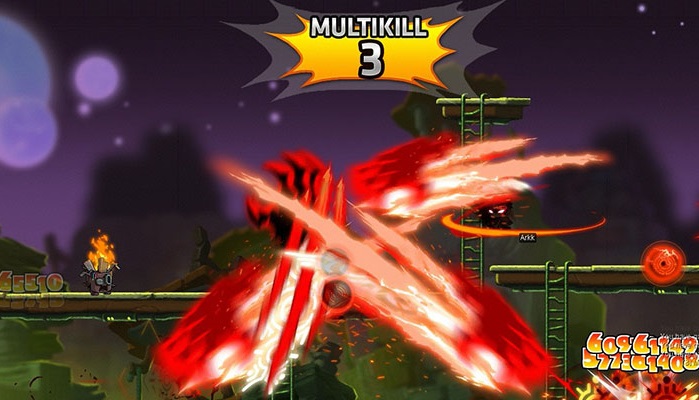 5TH JOB UPDATES
Make your 5th Job faster as the wait time for Arcane Stones to activate will be removed! Fill up the stones with EXP to activate them immediately. Then enhance your 5th Job skills with the addition of Matrix Points! Earn 1 Matrix Point with every level-up after your 5th Job advancement. These points enhance your Node Slots and increase the skill level of Nodes placed there. Use enhanced Nodes to enhance other Nodes, and you'll get to keep all of the Nodes' EXP. All equipped Nodes will be un-equipped during the game update so that you can start fresh. If you're desperate to get your hands on additional Node Slots, you'll be able to spend mesos to unlock up to 2 Node Slots early!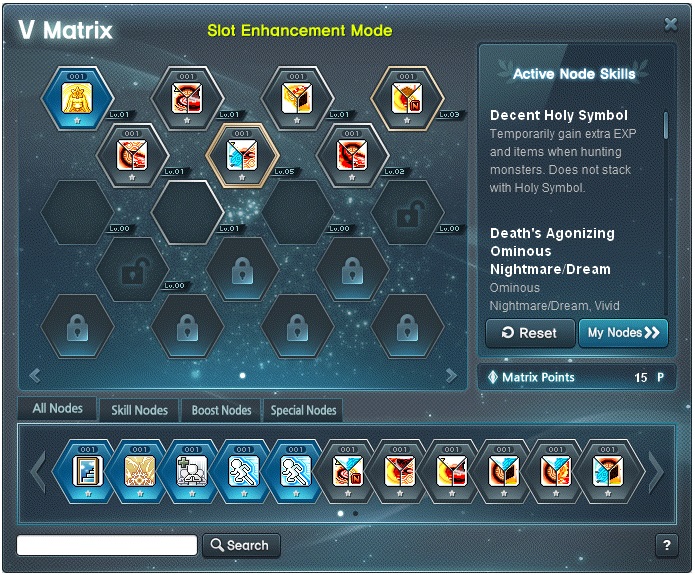 V CARE
We're bringing lots of improvements to the game to help your experience! You will be able to complete daily quests in Arcane River faster with decreased requirement times and fewer stages. Arcane Symbols will be easier to earn, and Dream Defender and Spirit Savior will grant more coin rewards as well. Golden Wyverns will appear more frequently in Legion raids. You can make up lost time after a maintenance, since you'll be able to enter higher stages in Burning Fields and earn more EXP once the game opens.

The new Arcane Catalyst item will let you move Arcane Symbols to a different character in the same world. This item can be found by visiting the Maple Legion shop in non-Reboot worlds only. Another new item, the Ark Innocence Scroll, will reset an item's stats (except for Potential, Star Force, and Bonus Stats). You will be able to access it by using Spell Traces.
When you face an Elite Boss, or monsters in Pollo & Fritto bounty hunts, their HP will now be based on the HP of other monsters in the map. You will only be able to use Pollo and Fritto Entry Tickets in maps where there are monsters within your level range (20 levels below/above). Monsters will appear faster and in greater numbers during the mission 'Pollo's Castle Walls', and Pollo will have a new mission! Join him and try to catch a Stormwing from a map full of monsters.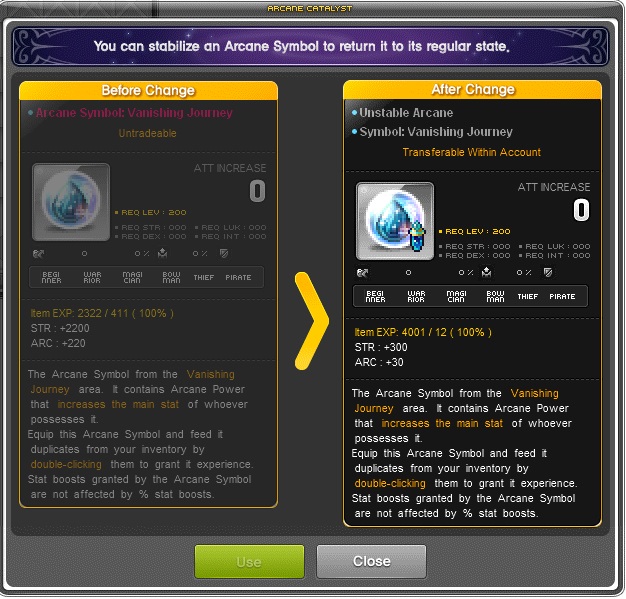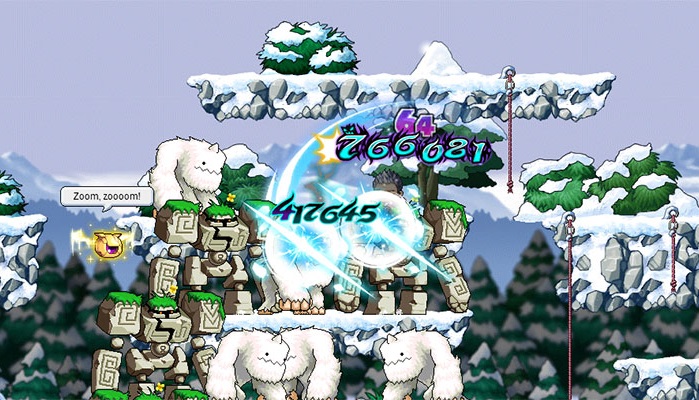 GRAND ATHENAEUM: SHADOW ALCHEMIST
Shadow Alchemist, the fifth episode of the Grand Athenaeum theme dungeon, will be released! Grand Athenaeum allows players Lv. 100 and above to relive important events from Maple World's history. Enter the Dimensional Mirror and speak to NPC Skylark Rita to enter a living storybook. In this new episode, you'll meet Fang, the friend that time forgot, when you enter Mirror World in this prequel to Zero's story. Visit Shadowvale and witness the friendship between Fang and Eight. Become part of the story and experience the ultimate choice Fang must make. Complete the adventure to earn a special medal.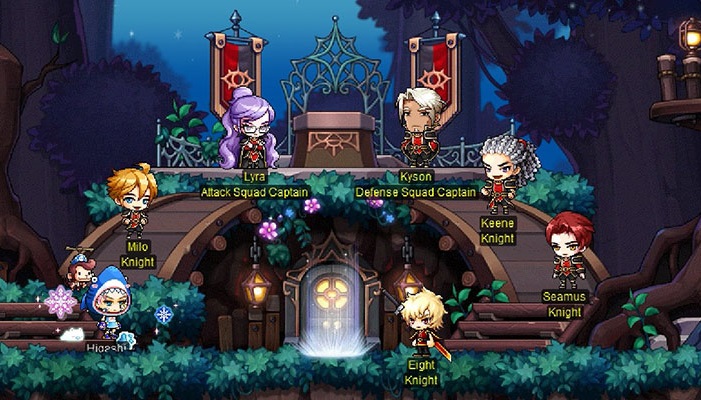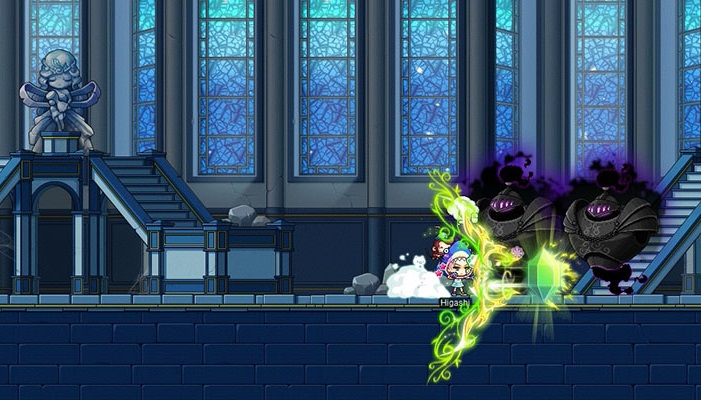 NEW REGION: ESFERA
Get ready to adventure deeper into the continent of Arcane River as you travel to Esfera, Origin Sea! This brand-new region will be available to players Lv. 235 and above who have completed the questline in Morass. Esfera is a deep sea at the end of Arcane River. This area will ultimately be the start of a new world, where there are no Transcendents. When a strange black sphere appears in the sky overhead, what does it man for the future of Maple World? Explore this mysterious area, both beautiful and deadly, and search for the whereabouts of Tana. Complete the quests to receive the new Arcane Symbol: Esfera and Luminous Throne.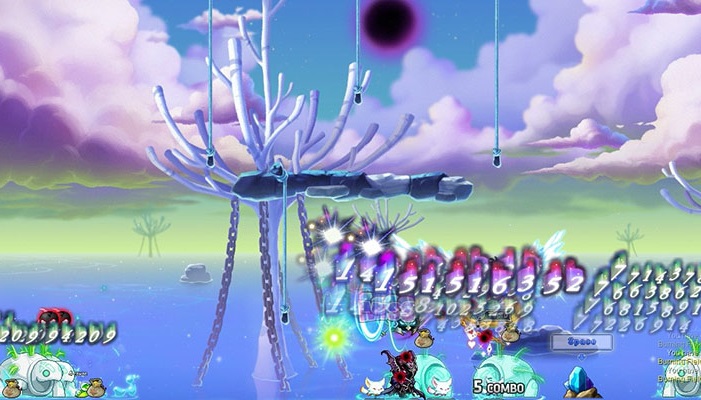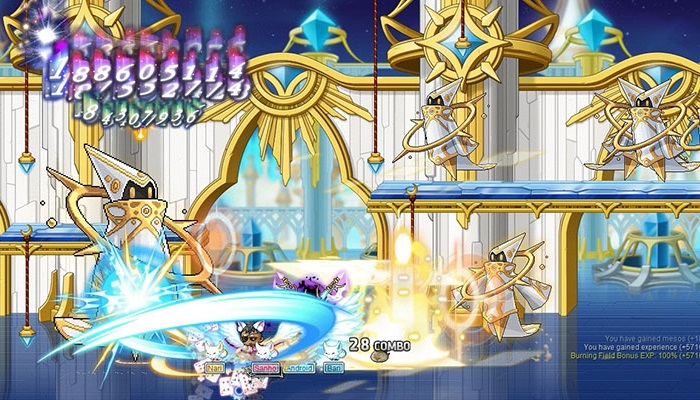 CAPTAIN VAGA
[Updated June 18] Corrected the reward name to Credits.
Get an inside look at PULSAR, the notorious organization from Stellar Detectives. As a new recruit, you must advance through the ranks of the company by battling monsters in a new type of mini-game combat. Use the mouse and keyboard to aim and shoot at oncoming enemies! Armed with weapons including a submachine gun and a flamethrower, those monsters don't stand a chance against you. Complete missions to earn rewards such as Credits which can be spent on tasty buff food, as well as a chair and medal.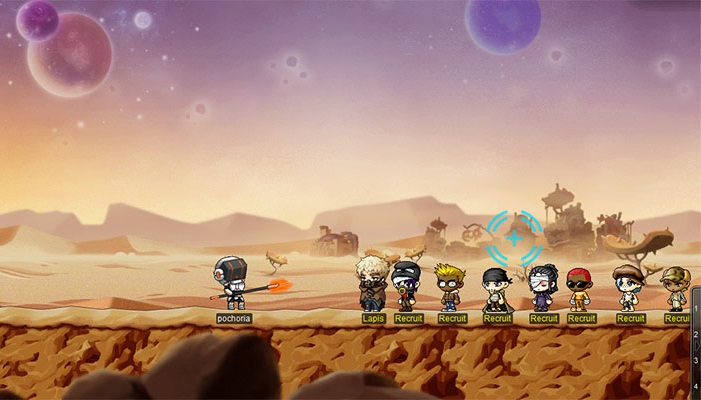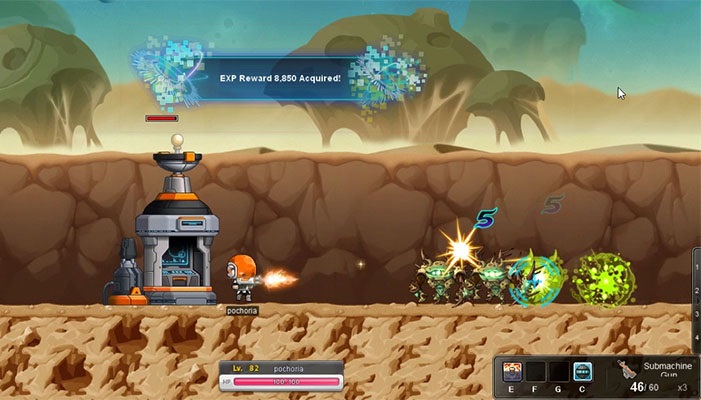 ARK EVENTS
Starting June 20, you can pre-create new character, Ark! If you pre-create your character, you will receive lots of amazing gifts when Ark becomes available to play after maintenance on June 28. Participate in new events to earn Ark Coins which you can exchange for great rewards such as the Chaos Ring, Arcane Symbol Selector Coupon, damage skins, chairs, scrolls, and more in the Ark Coin Shop. Create a brand-new character (other than Ark) during the event period, and select it to have the special "Burning" effect when the Mega Burning Project event returns. After your character reaches Lv. 10, every time that character levels up it will gain an additional two levels all the way up to Lv. 150!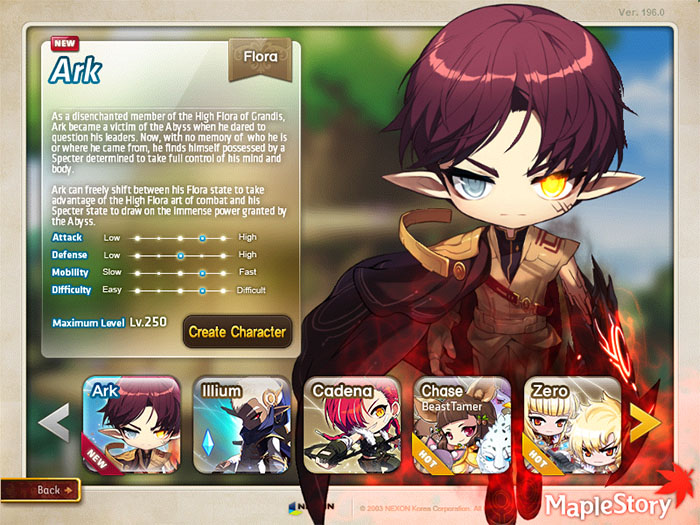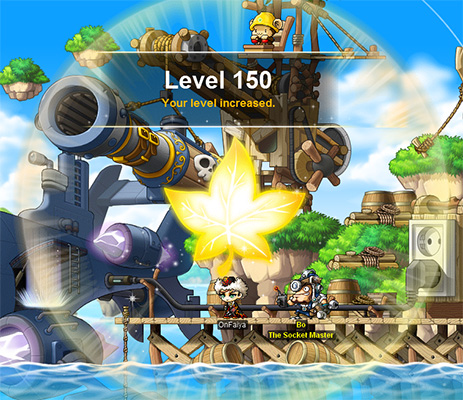 DISCOVERY EVENTS
Embark on adventure with new Discovery events and earn Ark Coins! Travel to special maps and earn Ark Coins and EXP just by visiting. Go fishing with other players and earn bigger and better boats the more fish you catch! Hunt monsters within your level range, take down Elite monsters and bosses, and unlock Runes to earn more coins. Join other players for a giant Bingo game or OX Quiz game, or correctly guess the hidden code of a keypad. Get yourself a parachute and take to the sky to see how far you can float, collecting flower petals on the breeze. Hunt large amounts of monsters to receive different weather buffs, which increase your stats and change the weather in the map each time.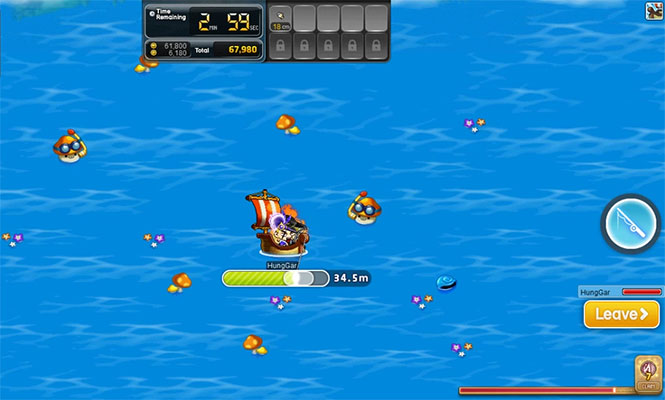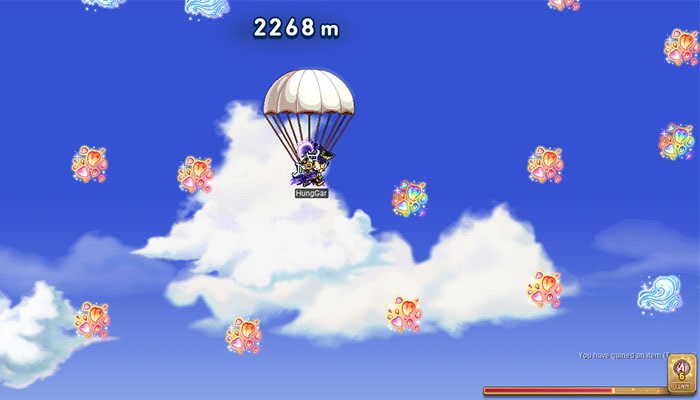 For the complete patch notes, click here!