It's been a busy year for all things MapleStory! The original MapleStory game is celebrating 13 years and going strong, MapleStory 2 is about to start its second Closed Beta, and MapleStory M is bringing Maple World to your phone!
Here at Nexon America, we're committed to the entire family of MapleStory games, which is why we have unveiled a new website: http://maplestory.com.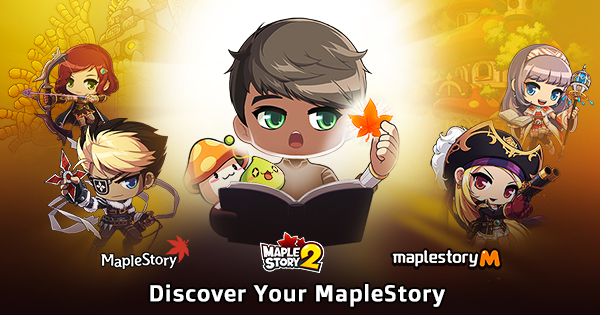 When you visit http://maplestory.com, you're entering a space dedicated to everything Maple, with info and links to explore and play each game.
The specific websites for each game will continue to be an important source of up-to-date information about the latest content releases. We hope the new site will act as a portal to help players discover their MapleStory, and introduce Maple World to everyone.
We will continue to build upon http://maplestory.com with events and features to enjoy in every game, so be sure to check it out!