Happy Holidays! Join us for one of our biggest updates, which brings you a whole new world to play in! Go back to MapleStory's RPG roots in Reboot, where you can fight tough monsters and earn all your items through hard work. We're also making sweeping changes to the skills of every job in order to improve the efficiency of the jobs in relation to each other. Many new systems are coming online—including a way to analyze your damage output and combat effectiveness, new Hyper Stat Points to boost your stats as you gain levels past Lv. 140, and Transfer Hammer, which allows you to transfer certain info and enhancements from one item to a higher level item. And it's not December without Happyville! Your favorite holiday events are returning, along with a few new ones. All this and more, in the Reboot update!
REBOOT WORLD
Are you ready to step it up a notch? The brand-new Reboot world is getting added to MapleStory! This world brings MapleStory back to its roots as a hardcore RPG. In this world, monsters are stronger and give more EXP. As you fight, you'll receive significantly more mesos, as well as equipment relevant to your character's job. Useful items are designed to be available through gameplay, so some items will not be available in the Cash Shop, or will only be sold for mesos instead. Item enhancement is simplified, and trades are disabled. Rather than purchasing what you need from other players or the Cash Shop, you will earn it naturally through gameplay as you collect items and grow stronger!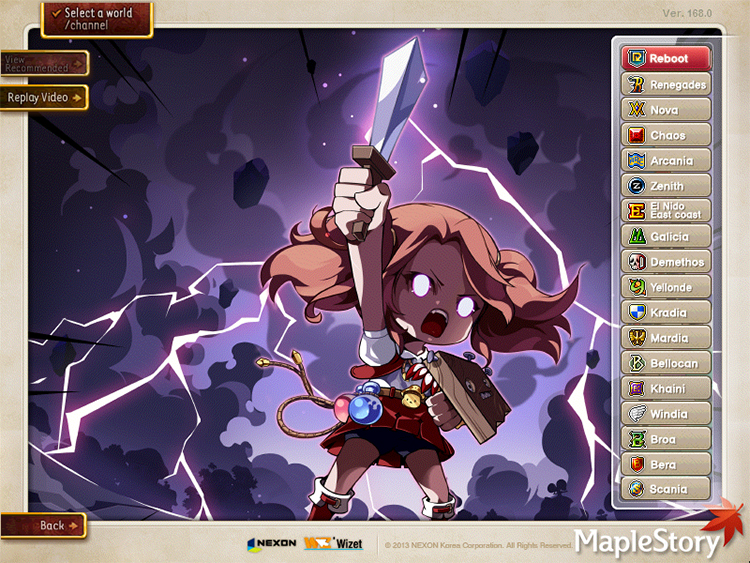 JOB REBALANCING
All of the jobs are getting skill rebalances to maximize their efficiency in relation to each other, thereby normalizing the playing field. This includes changes for skill cooldowns, buff durations and Final Attack skills. Every class will experience changes of some kind—whether it's additional functionality for some skills, or the addition/removal of other skills. Damage limits, range, and hits per second have been updated for a number of skills.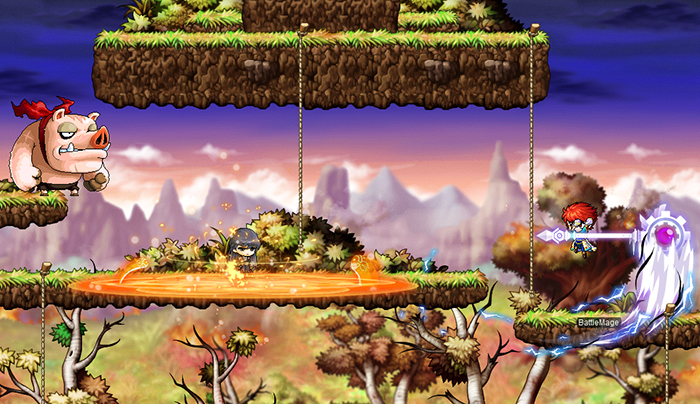 NEW COMBAT SYSTEMS
Do you want to check up on your damage output and meso acquisition? The new Battle Analysis System allows you to measure the damage done and mesos /experience gained within a certain timeframe. You can even separate by total damage, average damage or damage per skill, allowing you to study the most effective skills and combinations! Another new system, the Hyper Stat system, allows you to receive Hyper Stat Points starting at Lv. 140. You can receive 1 more Hyper Stat point per level every 10 levels. These points can be used to increase Hyper Stats, giving you an additional edge in combat! Like Ability or Skill Points, you'll receive more Hyper Stat Points as you level up.
TRANSFER HAMMER
Ah, you have a weapon with a nice amount of enhancements and stats. Ooh, but you just received a new higher-level weapon! Seems like a waste to lose all the work from the old weapon though… Now you can use the new Transfer Hammer system to transfer an item's Star Force enhancements (minus one), Potential (up to Epic-rank), and Soul information to another item up to ten levels higher than the current one. The old item will disappear once the transfer is complete. Not all items can use the system and certain info (such as Spell Trace upgrades) won't be carried over.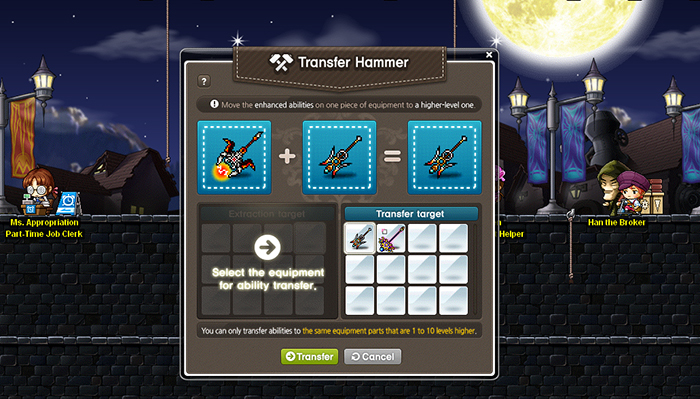 HOLIDAY EVENTS
It's the most wonderful time of the year! Stand in for Santa in the all-new Sizzling Santa event, where you'll get to pick a "burning" character as well as compete to become the best Santa. Happyville is returning, and you can help Cliff prepare for the holiday party, decorate Christmas trees, and collect Rascal Snowpiece items to receive an awesome present! You also can get a free Christmas costume if you log in every day during the event period. Defeat Delinquent Rudolphs and other monsters to receive shiny boxes that can contain a seasonal chair or mount, wintery buffs, Rudolph's Red Nose and more! More seasonal events will open later this month.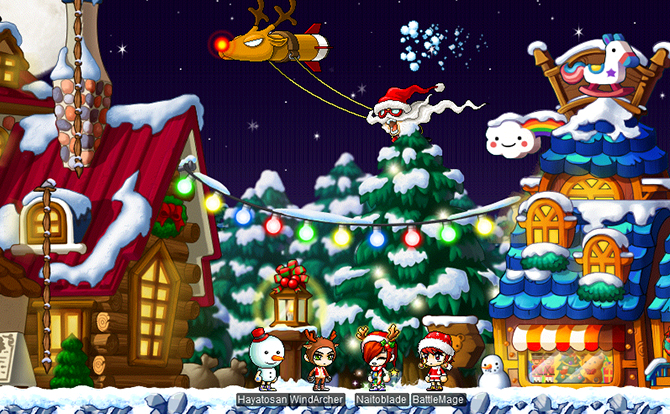 OTHER EVENTS
Celebrate the opening of Reboot world by leveling up and receiving rewards for hitting certain level milestones. Earn rewards such as Character Slot Coupons, scrolls and lots of mesos! And for December only, Zero is coming back and will be available for character creation for a limited time!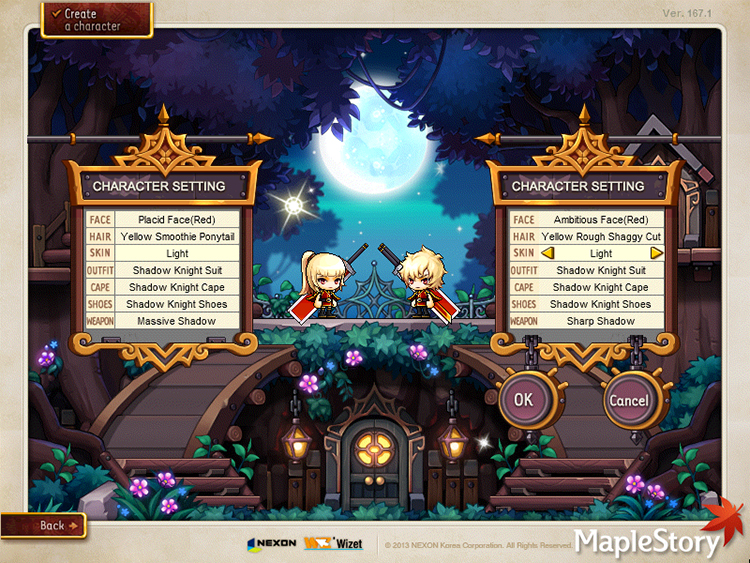 For the complete patch notes, click here!