With the v.213 update, we will be upgrading the PIC system, to make entering a more complex PIC considerably easier.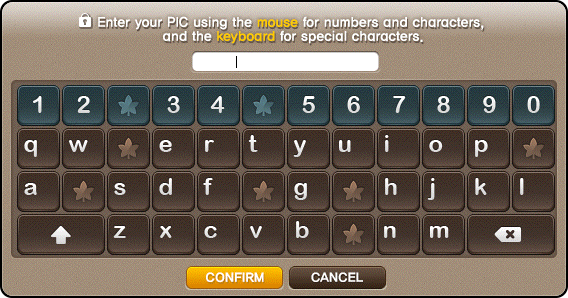 In practice, it will function much the same way as the old system, but with a full keyboard instead of multiple tabs for numbers, lower-case letters and upper-case letters, with the keyboard having blank spaces shuffled around to make certain malicious programs less effective.
With this change, however, we will be asking all players to confirm their previously-selected PIC, and to create a new PIC for their account. Please take this opportunity to change your PIC, and ensure that your PIC is difficult to guess.
If you do not know your current PIC, you can reset it via the MapleStory website.
Thank you for your patience, and we look forward to seeing you with the v.213 update!