It's almost time! The third MapleStory Fest's festivities will begin on our Twitch channel starting on Wednesday, November 11 at 11:00 AM PST (8:00 PM CET / 6:00 AM AEDT Nov 12)! Come celebrate the legacy of MapleStory in the safety and comfort of your own home, participate in trivia contests, compete with other Maplers in cosplay and fan art contests, and learn more about what's coming soon to MapleStory and MapleStory M!

While we're staying socially distant for the whole event, you'll still be able to enjoy the contests and exciting news from the MapleStory Twitch channel, and new players can enter the New Player Raffle now on the MapleStory Fest website to win special in-game prizes during the event. We'll also be holding as special GM Event during MapleStory Fest, held on all worlds!
MapleStory Fest GM Jump Event
[Update Nov 11] Congratulations to the winners of the GM Jump Event: GKIDS (Aurora), Aphis (Elysium), Airco (Scania), Seshero (EU Reboot), Opgezwolle (Bera), lnsaner (Luna), and netome (NA Reboot)!
Join the GMs onall Worlds for a GM Jump Event, with the races on Bera and NA Reboot Worlds being broadcast during MapleStory Fest!

[Update Nov 10] GMs will announce the channel that the event will take place in just before it begins, please keep an eye out in-game for the channel number! 

Event will take place in Henesys' Pet Park.

The Jump Quest will be made a touch more difficult, however, as our GMs will be summoning some "special friends" to act as obstacles as you traverse the course!

Note: These "special friends" may be particularly "friendly", and participants should be prepared to potentially be killed during the event.

Invincibility skills (such as a Paladin's "Sacrosanctity" Skill) are not permitted

during this event

. Those that do so will be removed from the event in the interest of fairness to other participants.


The first Maplers to reach the finish line on each World will receive a Permanent Toasted Taiyaki Mount, and look out for GM buffs that will be cast during the event as well!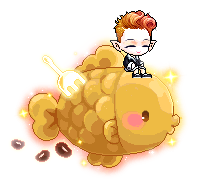 Visit our MapleStory Fest website to learn more!