Welcome to the MapleStory Art Corner! To celebrate the wonderful community that's helped to make Maple World such a vibrant, colorful place to be, we've decided to take this space to display some of our favorite fan art that we've gathered from you, our players! If you'd like to submit your own art, you can do so via this handy form (please be sure to include your artist name in the filename).
We're doing a special edition of the Art Corner this week featuring the winning entries from the Discord Holiday Ornament Contest! Check out some of the wonderful MapleStory-themed ornament artworks done by our Community artists.
Here are our favorite submissions this week ~ Please remember that the links to websites operated by third parties are not under the control, or endorsed by, Nexon and Nexon is not responsible for the contents of any linked website.
---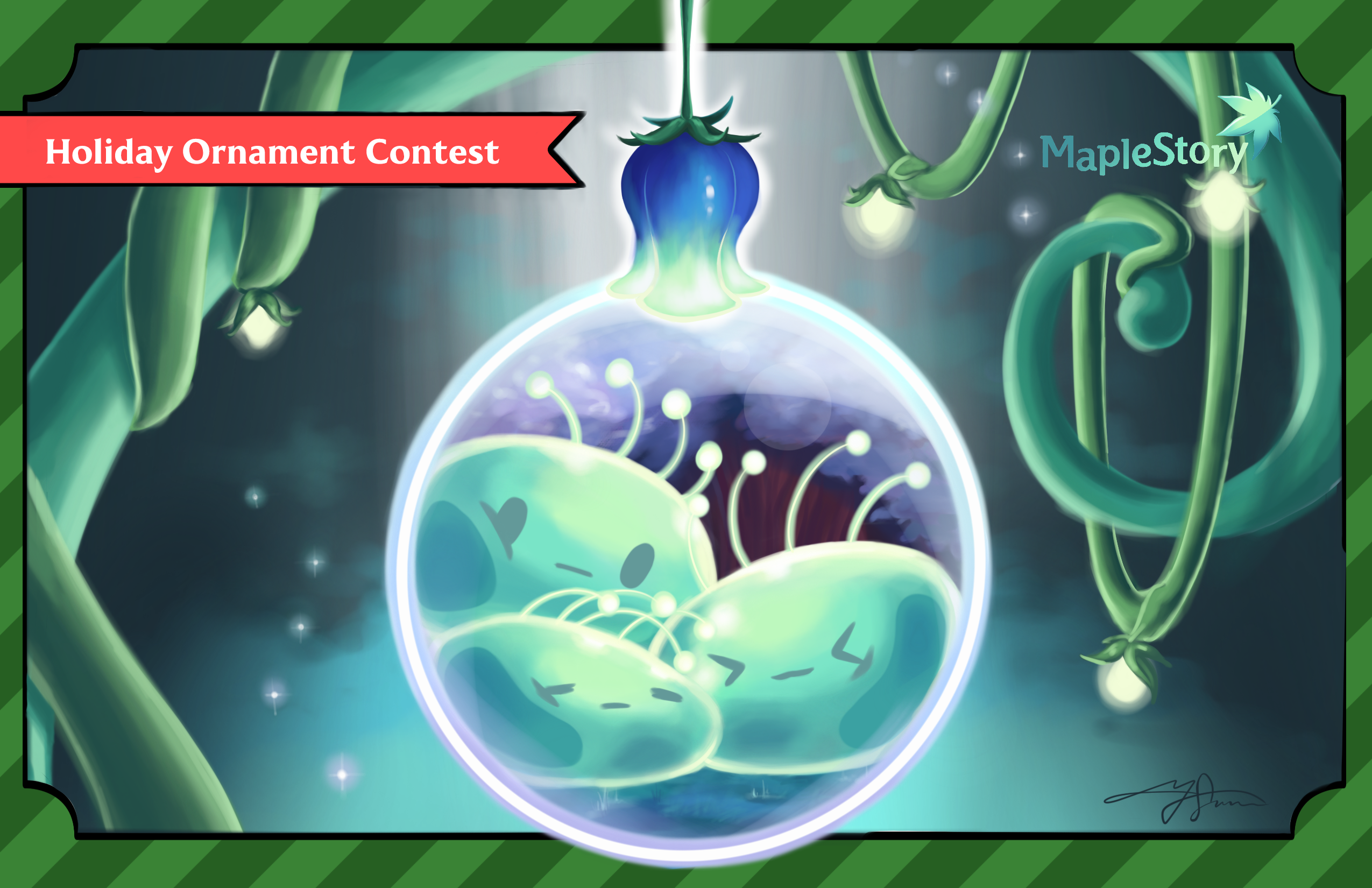 Artist: Sunny
Character: Yabou of Reboot (NA)
Instagram: @id_yihannasun

"Those Rock Spirits just can't help but keep getting stuck and squished again... have to rescue them daily!!"
---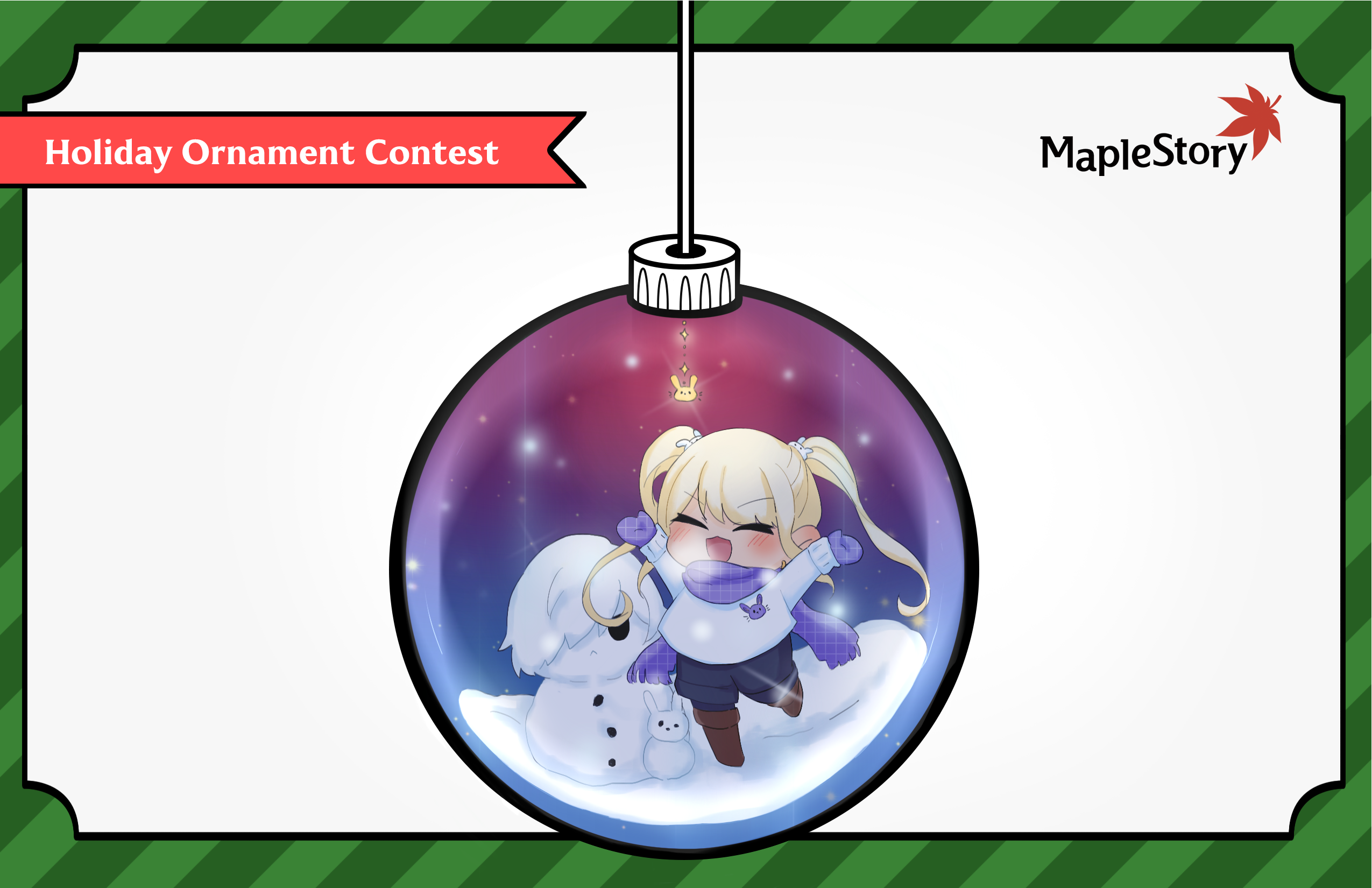 Artist: Vin
Character: Vickÿ of Bera

"Orchid and Lotus remind me of winter for some reason, so I thought I'd draw them together (ish) in a little ornament for the art contest. It was really fun! "
---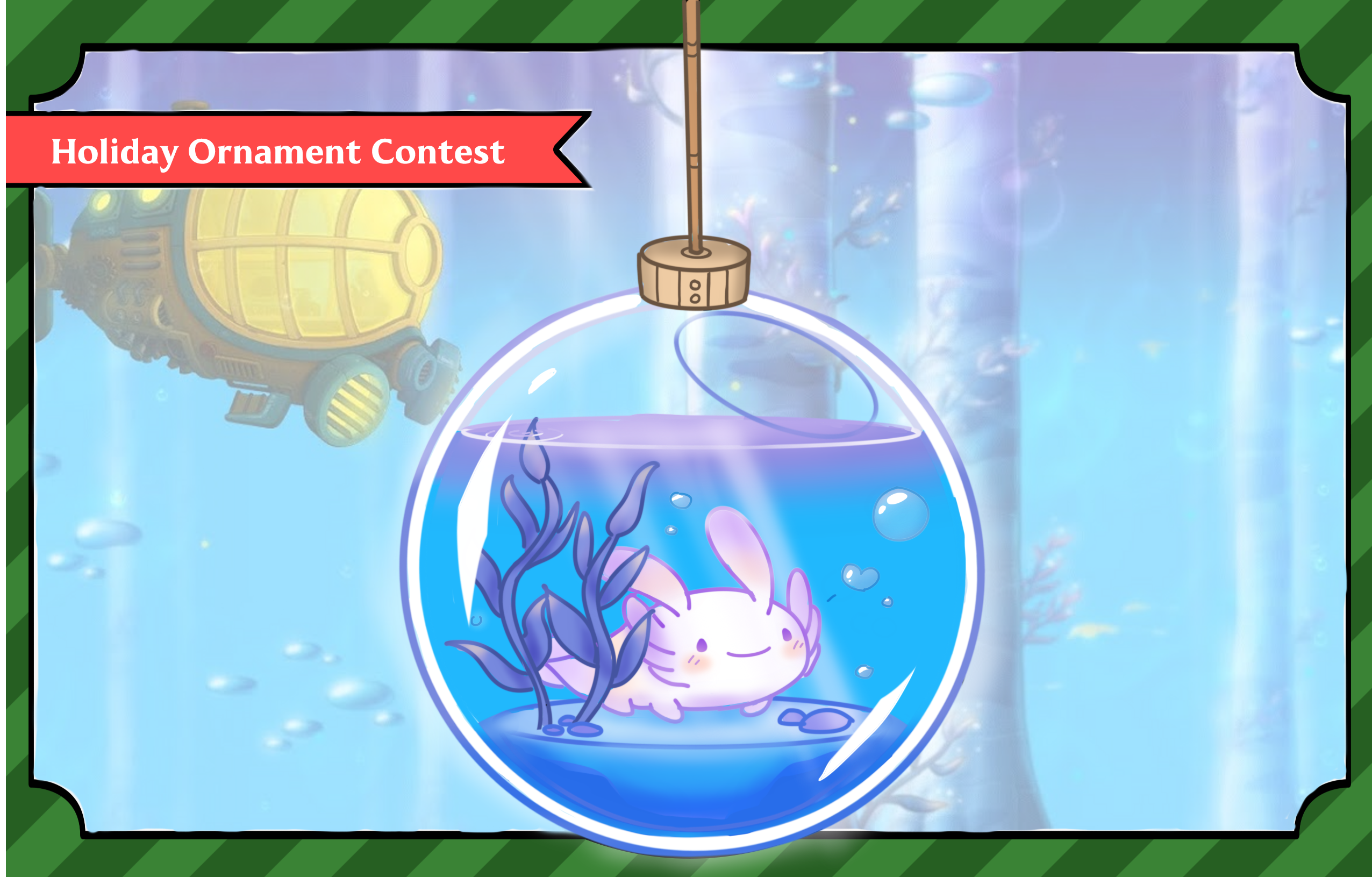 Artist: Alkaru
Character: Alkaru of Reboot (NA)
Instagram: @alkaru.arts

"A little friend from Sellas in a terrarium ornament!! He's hoping you have a most wonderful day :D"
---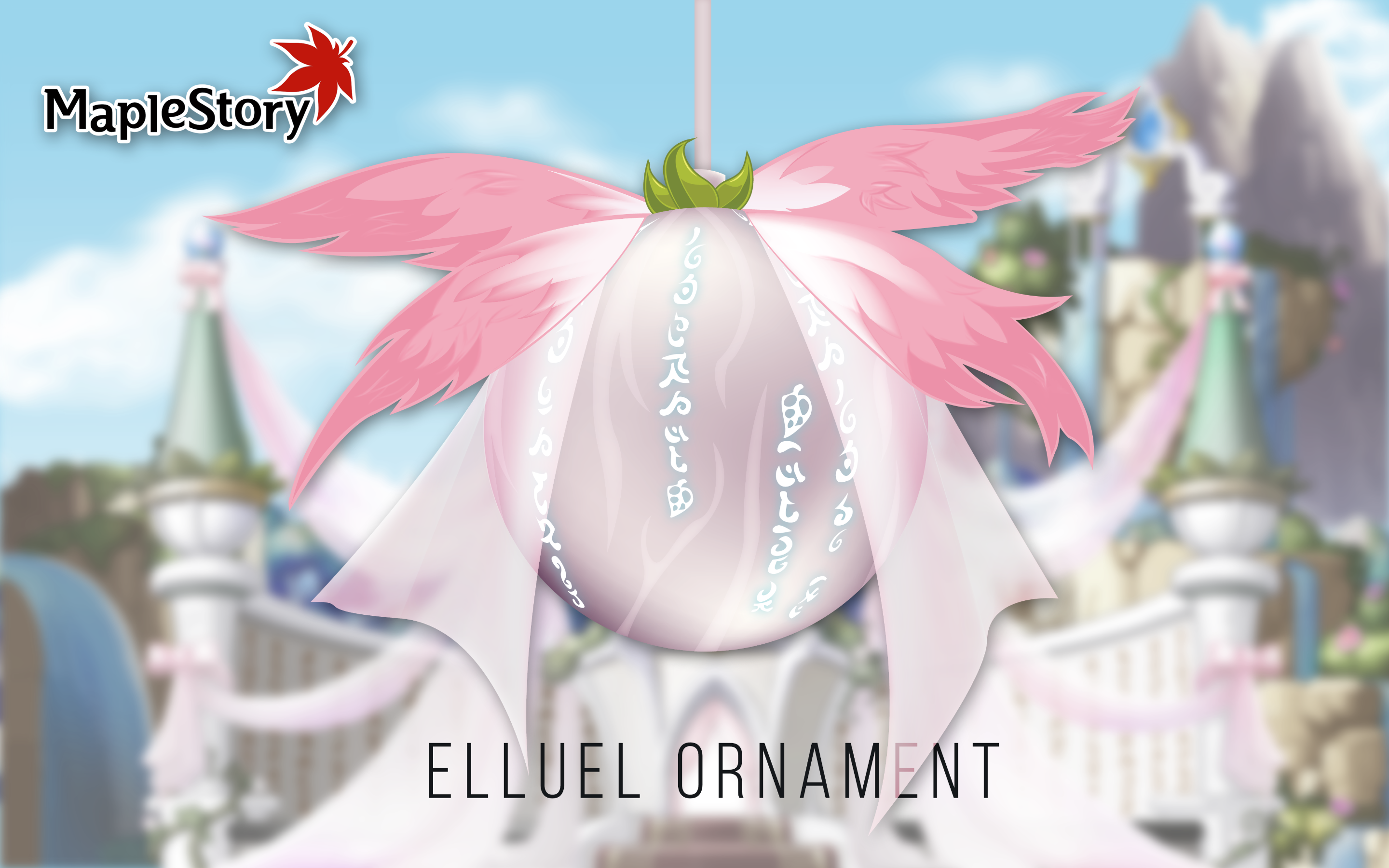 Artist: Dally Skye
Character: Blainu of Aurora
Twitter: @Dally_Skye
Instagram: @dallyskye

"A Christmas ornament depicting Elluel's magical cherry tree marked with incantations and lovely drapes~ I wanted to try out some different shades of realistic coloring on vectors and was incredibly happy with the result."
---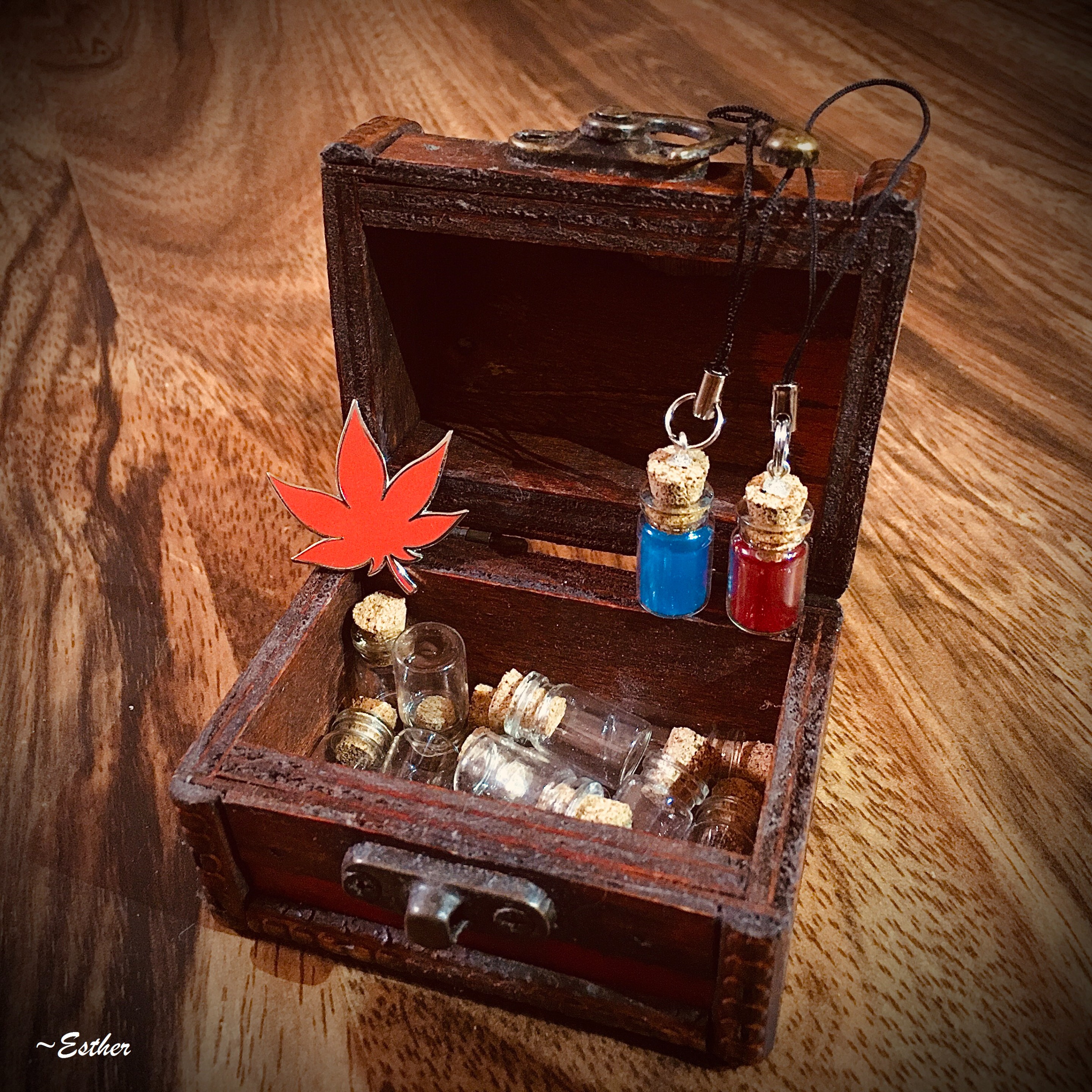 Artist: Esther
Character: Estherina of Bera

"Red and Blue Potion ornaments in memory of completing my first Maple Island tutorial 12 and a half years ago. :>"