As part of the v.224 Neo Update this past June, we removed the Personal Identification Code (PIC) from MapleStory. While the PIC system had served us well in the past, it had been made redundant by the more secure, effective and convenient Two-Factor Authentication systems and integration with the Nexon Launcher and Steam. These new options allowed players to safeguard their Nexon accounts while increasing player satisfaction and enjoyment in-game.
As it has been a few months since this change, we'd like to hold a special event to reward the many Maplers who have protected their accounts, and encourage everyone else to join them! There's a cache of prizes, which will be given out over the next four months! All you need to do is have either the Authenticator App or SMS security options enabled on your account, and you'll receive your prize!
Event Ends
PST (UTC -8): Monday, February 7, 2022 3:59 PM

CET (UTC +1): Tuesday, February 8, 2022 12:59 AM

AEDT (UTC +11): Tuesday, February 8, 2022 10:59 AM

Event Details
Set up your account with Two-Factor Authentication, whether it's through Google's Authenticator App or via a text message sent by SMS!
During one of the maintences noted below, players who have set-up Two-Factor Authentication and have not yet been rewarded will be granted the noted prizes!

Maplers who set-up one of the Two-Factor Authentication methods prior to this event beginning will still be awarded prizes!
Event Rewards
Star Sheriff Title: Permanent duration, cannot be traded.

Title grants STR/DEX/INT/LUK +10, Weapon ATT/Magic ATT +5, and Max HP/Max MP +500 for 15 days.

Sheriff Chat Ring: Permanent duration, cannot be traded.
Sheriff Label Ring: Permanent duration, cannot be traded.
2x EXP Coupon (15 min) (x4): 7-day duration, cannot be traded,

Two-Factor Reward Maintenances

November 17, 2021 Maintenance

December 15, 2021 Maintenance

February 9, 2022 Maintenance
Note: Exact times for these maintenances will be determined at a later date, and the dates might change as a result of other tasks required for maintaining MapleStory. Players will be rewarded only once.
Adding and Updating Two-Factor Authentication

These Two-Factor Authentication methods and Trusted Devices can be found in the "Password & Security" tab in the Account Settings page.  These methods provide superior security and convenience for your account compared to the PIC system, and we encourage everyone to set up one of the following methods as soon as possible.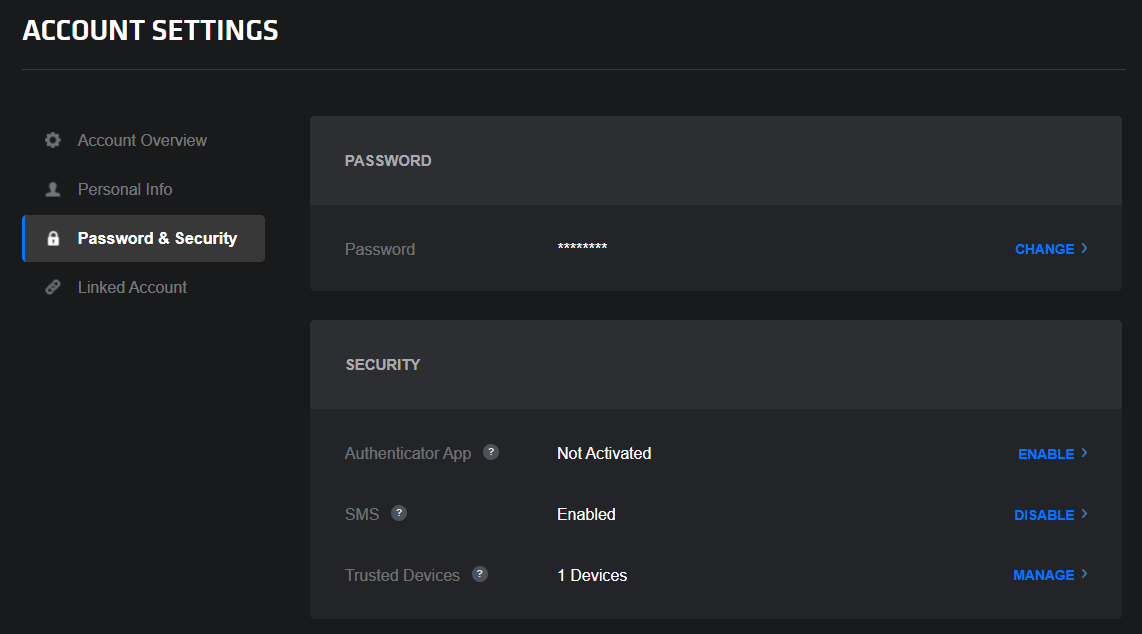 Authenticator App: This option allows you to generate a secure, single-use passcode through your smartphone, using the free Google Authenticator app. This code will be required whenever you sign into your Nexon account while on a non-trusted computer, and changes frequently to prevent the code from being reusable or guessable.
SMS: The SMS (Short Message Service, better known as Text Messaging) option will allow you to register your phone number with your Nexon account, where you will be texted a single-use passcode to be used alongside your password in order to log into your Nexon account while on a non-trusted computer.
Email Verification: Upon logging into the Nexon Launcher on a non-trusted computer, you will be sent an email with a secure, single-use passcode required to verify your account. This is required of all Nexon accounts, in order to limit the likelihood of an unauthorized user gaining control over your account.
Trusted Devices: Once you have completed email verification, you will be given the option to trust the device you are logging on with, allowing you to bypass both Email Verification and any other Two-Factor Authentication protections on that device for an even smoother login process. You can remove trusted devices via the Account Settings page at any time.