The MapleStory Community Team runs a number of contests and events throughout the year, challenging the in-game skill and real-world creativity of Maplers all around the world! Take a look at the ongoing and upcoming Community Contests and Events below, and be prepared to test your skills!
ONGOING CONTESTS AND EVENTS
Puzzle Mania Contest

Contest Duration:
PDT (UTC -7): Friday, April 29, 2022- Tuesday, May 10, 2022 10:00 AM

CEST (UTC +2): Friday, April 29, 2022 - Tuesday, May 10, 2022 7:00 PM

AEST (UTC +10): Friday, April 29, 2022 - Wednesday, May 11, 2022 3:00 AM
We have a new contest for you, and this one involves solving puzzles! Throughout the duration of this contest, new puzzle difficulties will unlock. Once you complete each puzzle difficulty, upload a screenshot that follows the criteria below to be entered for a raffle! Each completed puzzle of difficulty will result in your name being added to the raffle once. Complete them all to earn maximum raffle entries!
How to Enter:
There are a total of 3 puzzle difficulties that will be available during specific durations. Players can complete each and submit the form to qualify for up to 3 raffle entries.

The available puzzle link is provided on the Official MapleStory Discord #puzzle channel and the contest thread on the Official MapleStory Forums.
Puzzle difficulties will be available during the following days:

Hard: April 29th - May 3rd at 10:00 AM PT
Very Hard: May 3rd - May 6th at 10:00 AM PT
Supreme: May 6th - May 10th at 10:00 AM PT

Enter the following in the Google Form:

Discord Handle OR Official MapleStory Forums Handle
In-game Character Name
World Name
A photo containing the following:

Difficulty
Time completed
Completed puzzle (Example provided below)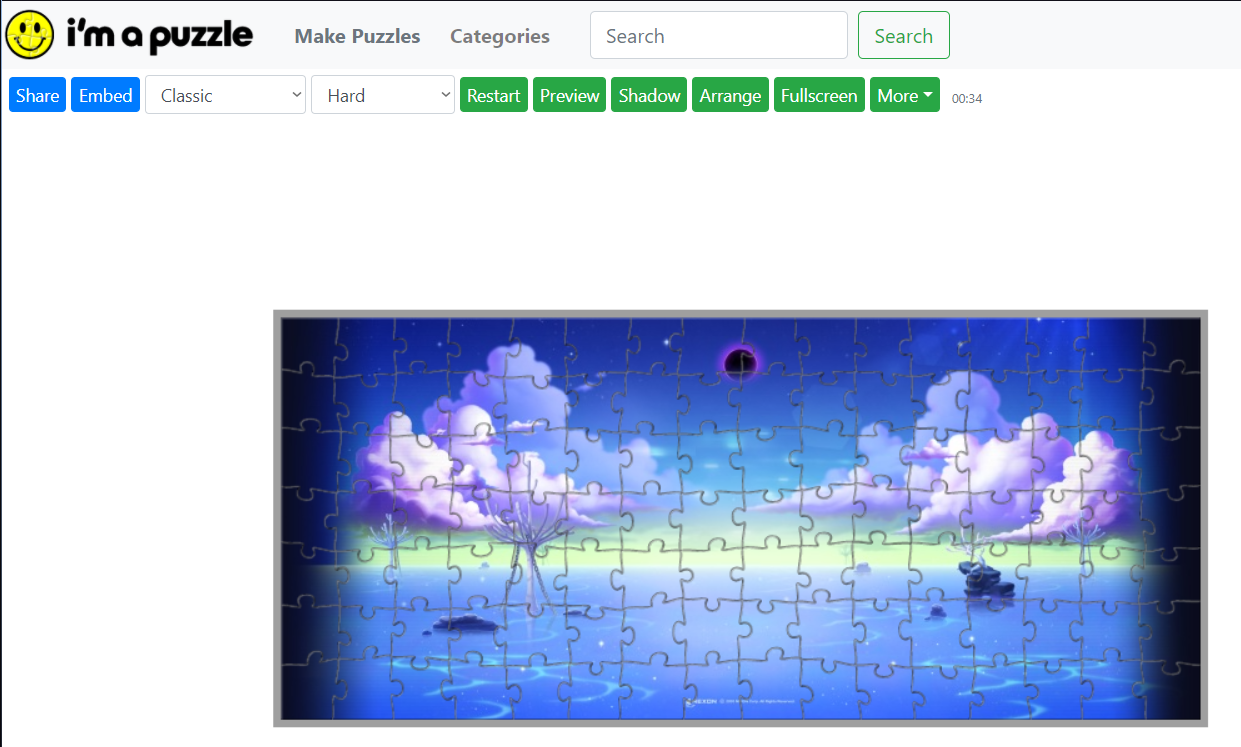 Requirements & Rules:
Each completed submission will add your name to the counter for a raffle.
Turn on the Shadow option to have the image in the background.
The Preview button will create a pop-out window of the image.
Entries may be disqualified if the difficulty is not included in the screenshot.
It's not a race, take your time! The final completion time will not play any part in picking winners.
Event Prizes:
Winning Entries:  

Feline Rickshaw Mount (Untradeable, Permanent)

5,000 Maple Points
Kino Pet (30 Days)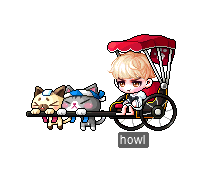 UPCOMING CONTESTS AND EVENTS
We have exciting contests planned so keep an eye on Discord or the Contests and Events Sub-Forum, or watch this space for the June 2022 Community Contests and Events post for more details!