Get ready to travel through time, delving deep into the mystery surrounding Masteria as you visit its past in new content to be released in multiple Acts over the coming weeks. Then, visit the new town of Shanghai and the Shaolin Temple, and embark on the next saga of Beasts of Fury as you journey into the mountains to realize your untapped power! Springtime means new events, and there are several you can participate in to earn Spring Bunny Coins, exchangeable in a special shop. Finally, collect Easter Eggs to earn a Moon Bunny Costume! The Cash Inventory Transfer Event and other events will also be returning. All this and more, in the Masteria Through Time update!
MASTERIA EXPANSION
Prepare to delve deeper into the story of Masteria—the continent that once sank beneath the ocean waves, only to suddenly re-emerge 1,000 years later! The content is split into multiple Acts, with Acts 1 and 2 available next week, and Acts 3 and 4 coming later this spring. Travel through time, visiting Masteria's past to learn about the rise and fall of Masteria, including the truth of Christopher Crimsonheart and his children, and the real reason Crimsonwood Keep was established!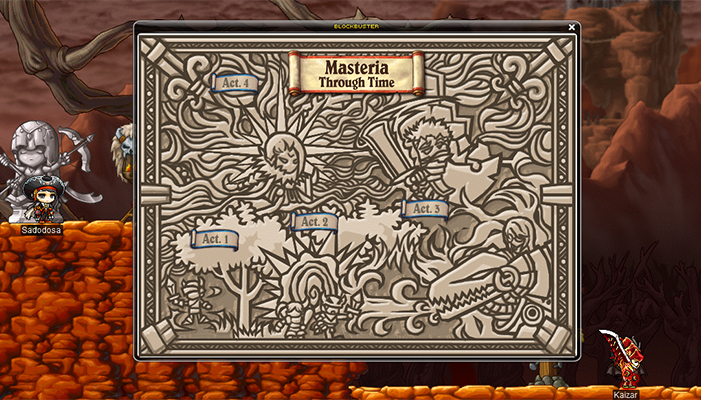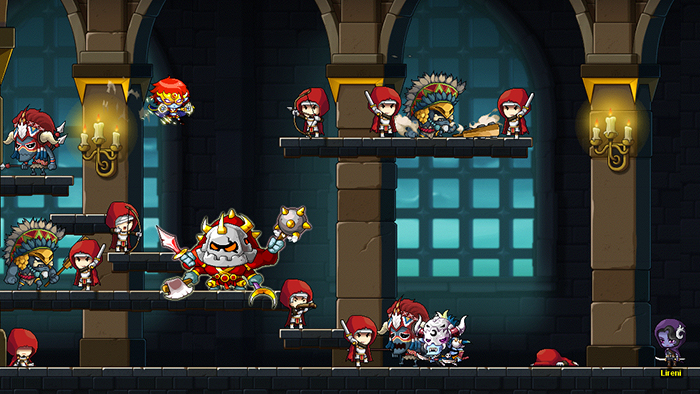 BEASTS OF FURY 2
The Gold Dragon and Red Tiger clans have been living together peacefully, giving you an itch for adventure! Your Master realizes this and asks you to visit the Wu Tien Mountains, where a powerful mentor lives. Undertake this difficult journey in order to awaken your true power! Take part in mini-games, and earn rewards such as Soul Weapons.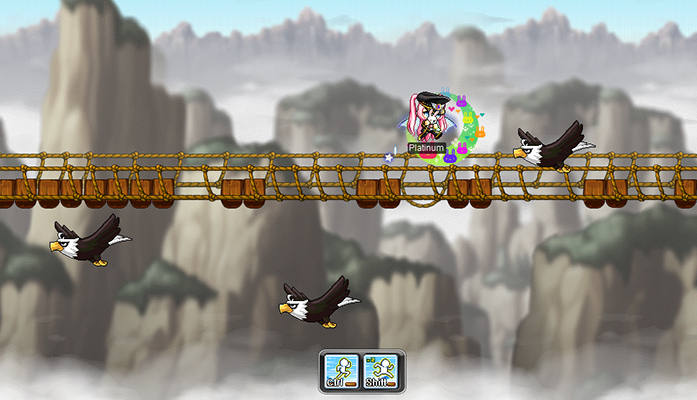 SHANGHAI AND SHAOLIN TEMPLE
Players Lv. 140 and above can visit the town of Shanghai, which appears as a village of night, surrounded by Jiangshi! Complete daily quests to earn Yu Garden Coins which can be spent in the Black Market that only appears at certain times. Exchange your hard-earned Yu Garden Coins for new Golden Flower equipment! Then head over to the Shaolin Temple for players Lv. 145 and above. Enter this theme dungeon and collect Demon Orbs. Earn rewards such as a Demon Mask Mount, Demon Jar Chair, and more.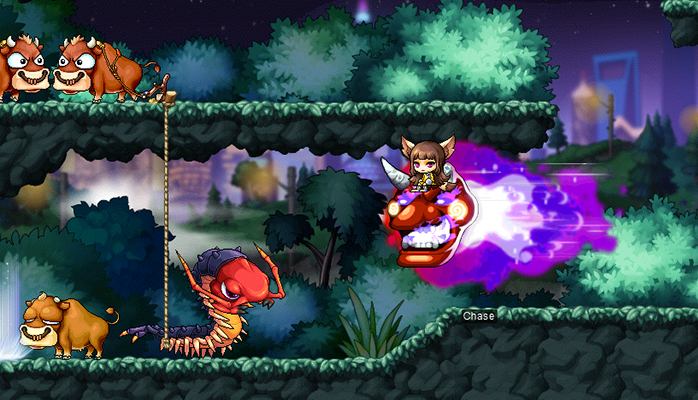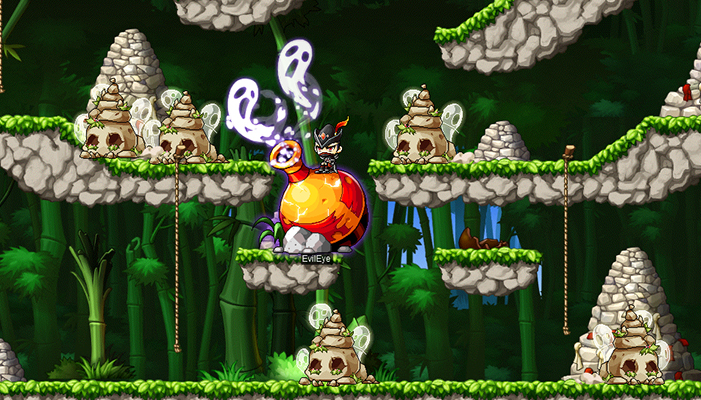 SPRING AND EASTER EVENTS
Hippity hop! Spring is here, and that means lots of fun events for you! Protect the Spring Bunny Family from dastardly Space Pirates and receive Spring Bunny Coins, exchangeable for scrolls and other items. Join other players in the mini-game Of Mice and Bunnies, and earn scrolls and trait items. Then celebrate Easter by collecting Easter Eggs. Collect enough and you'll earn yourself a Moon Bunny costume! You can also color eggs, or help the Mad Bunny and be rewarded with items such as chairs, potions and more.
MORE EVENTS
But that's not all! Take part in daily missions from Cassandra to earn letters. Collect enough letters during the week to unlock a weekend mission! If you complete the weekend mission, you can earn Meister's Cubes. Do you have a cash item you've wanted to move to another character on your account? Now you can with the return of the Cash Inventory Transfer Event!
For the complete patch notes, click here!