MapleStory Fest is only a few days away! While tickets to the main show are sold out, you can still join in online with the MapleStory Fest main presentation starting at 11:00 AM PST on Saturday, November 12, with doors to the venue itself opening at 10:15 AM PST. We'll be diving into the details of MapleStory's upcoming Ignition update and MapleStory M's winter update, presenting the finals of the MapleStory Boss Blitz, and more, including a special announcement you won't want to miss!
Watch along at home on our Twitch and YouTube channels, and receive the codes to redeem a special MapleStory Fest 2022 Prize Package, containing the permanent MSFest 2022 Outfit, Hat, Medal, Chair, Label Ring, and Chat Ring items!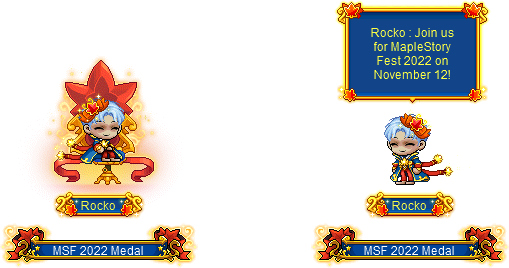 Visit our MapleStory Fest website to learn more!