Get ready, because the Marvel Machine is returning on Friday, March 10 at 11:00 AM PST / 8:00 PM CET / 6:00 AM AEDT (Mar 11)! Marvel Ambassadors have searched far and wide for the most intriguing, attractive, and powerful items in existence, and now they're passing these relics on to you.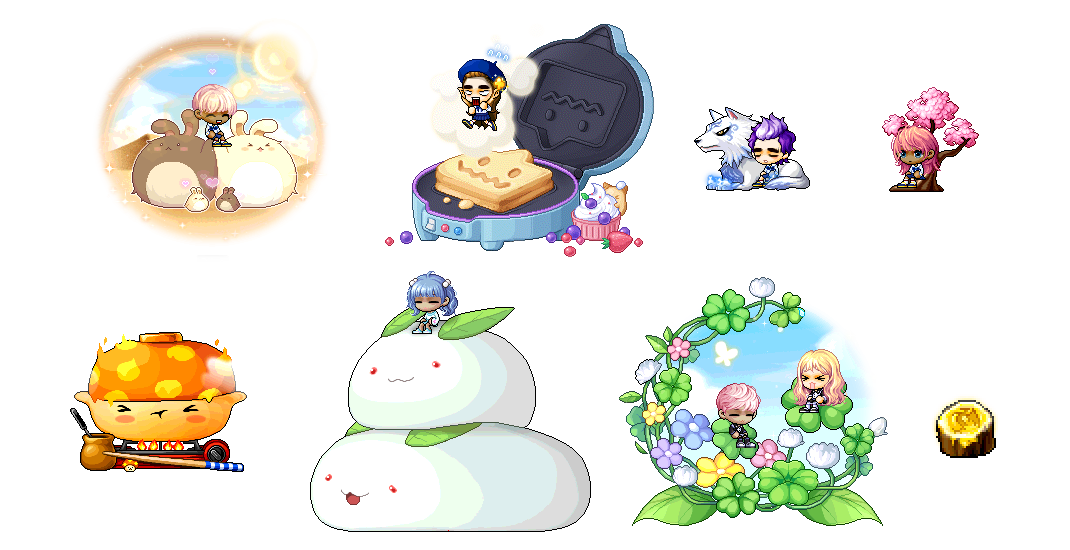 Spin away and receive three glorious prizes with every spin! What marvels are waiting for you within the Marvel Machine?
Get your hands on rare items like the Breath of Divinity Ring, as well as NEW items in this rotation, such as:
Desert Rabbit Sofa Chair, Hot Waffle Iron Chair, Ryko Chair, Cherry Blossoms Chair, Maple Mushroom Stew Chair, White Hare Chair, and Dewy Four-Leaf Clover Group Chair
Hyper Teleport Rock (30 Days), Glowing Cube, Bright Cube, and Bonus Glowing Cube
You might also find high-value rewards such as:
The Ring of Torment Coupon: Gives a ring that reduces the player's damage dealt by 30% while granting a 15% EXP bonus.
Lucid's Earrings Coupon: Gives earrings that allow you to frighten your enemies with nightmares, stunning 15 enemies for 9 seconds.
Firestarter Ring Coupon: Gives a ring that grants a skill that can be activated to increase the Burning stage level of the current field.
Violet Cubes
Magnificent Lucid Soul
Reaper's Pendant
Lv. 160 AbsoLab Armor
X ATT and Magic ATT Scrolls
Lv. 160 Sweetwater weapons
Lv. 200 Arcane Umbra equipment
Permanent Hyper Teleport Rock Coupon (tradeable)
Male and female BattleRoids
Android Hearts: Outlaw Heart, Titanium Heart, and Electronic Heart Ω-Series

Permanent Pendant Slot Expansion Coupon

Transparent Equipment Covers

The following items have been removed from the Marvel Machine:
Time-controller Chair, Giant Ducky Chair, Chilled Watermelon Chair, Snow Crystal Scene, Andromeda Chair, Tiger Mouth Chair, Dark Planet Chair, White Cube, and Soft Petal Skin Android Coupon

The White Cube has also been removed, as part of the Cube Revamp

See all the reward rates for this item here.
NOTE: Marvel Machine codes can only be redeemed in Aurora, Bera, Elysium, Luna, and Scania worlds.
NOTE: In accordance with local regulations, players in Belgium and Slovakia will be unable to purchase Marvel Machine spins.