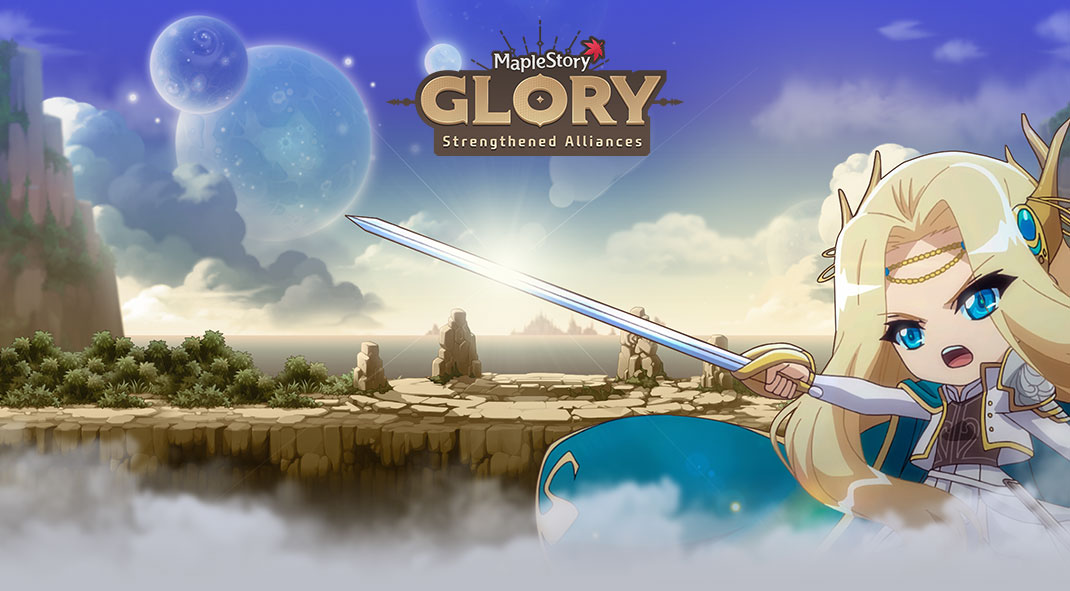 What happened after the Black Mage fell? Empress Cygnus has called upon the brave to join the Maple Alliance. Become part of the Glory Guard and complete special missions to rebuild Maple World while collecting coins to spend in the Alliance Supply Depot. To double the fun, Hoyoung, the Capricious Sage, has left Cheong-woon Valley to explore Maple World! Join this new character for an adventure. We're also preparing Better Maple and Growth Improvements, and new 5th Job Skills to make your gameplay even better! Level a new character up faster than ever with even more perks in Tera Burning and Extreme Breakthrough! Join the fun and be ready to lead the Glory Guard!

The Black Mage was defeated, ending the centuries-old battle for survival. Now, Empress Cygnus calls for all the brave Maplers to join the Maple Alliance once again. She's forming a Glory Guard team and wants you to lead it! Join the Glory Guard by completing the Aftermath quest in-game to get your hands on rewards such as VIP Royal Hair Coupon and VIP Royal Face Coupon! Complete special missions and raise your Glory Guard Rank to receive a Special Supply Box and additional perks like unlocking more items in the Alliance Supply Depot. Will you lead the Glory Guard and fight to rebuild Maple World and keep it safe?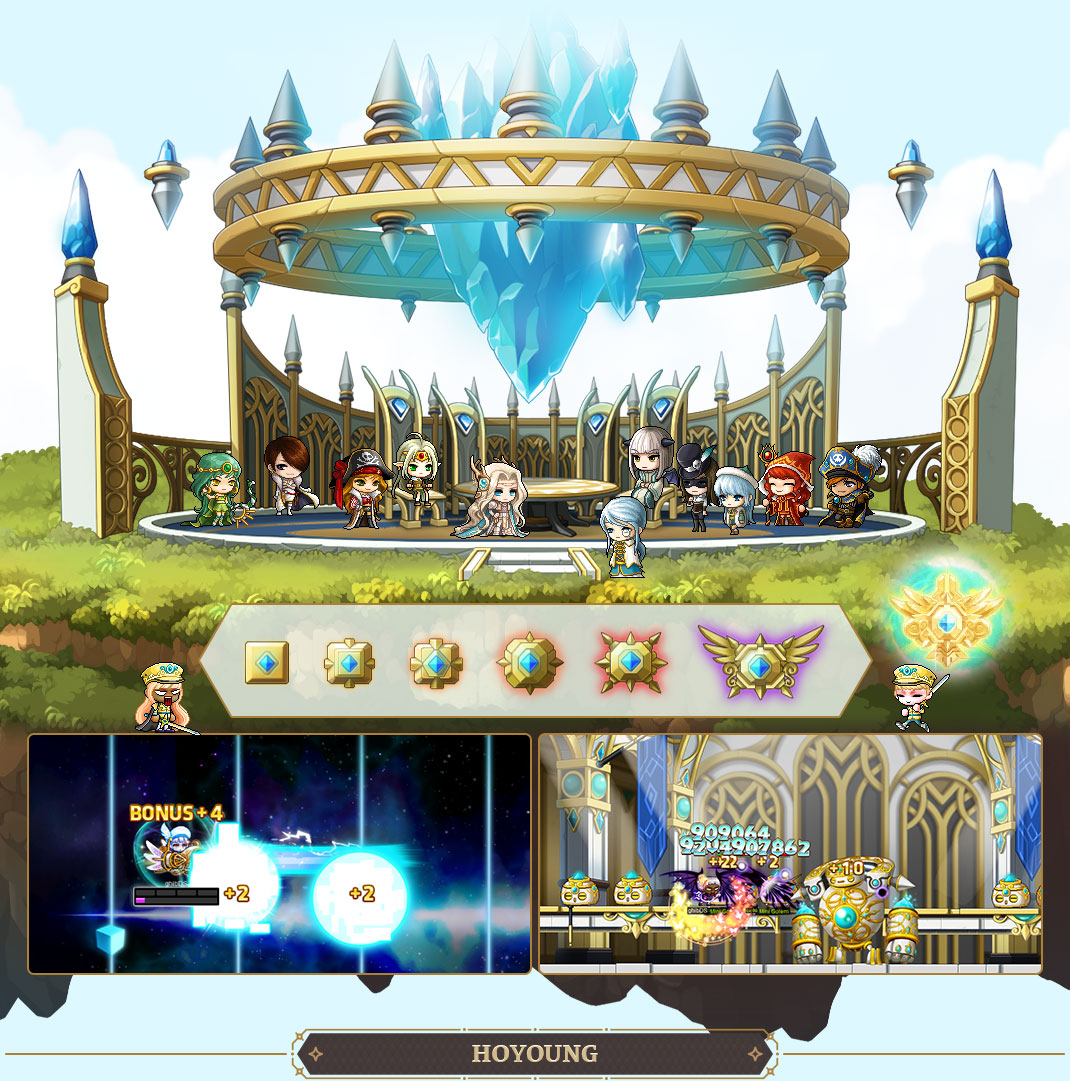 As we enjoy the peaceful moments, wouldn't it be a shame if someone just… released sealed monsters into Maple World?! Capricious Sage Hoyoung, a new Anima Thief class, is here to fill your days with excitement and disaster. Take Hoyoung's sage training into combat as you learn to master the way of the 3 paths: Earth, Heaven, and Humanity! Are you up for the challenge?

Click here to learn more about Glory and Hoyoung!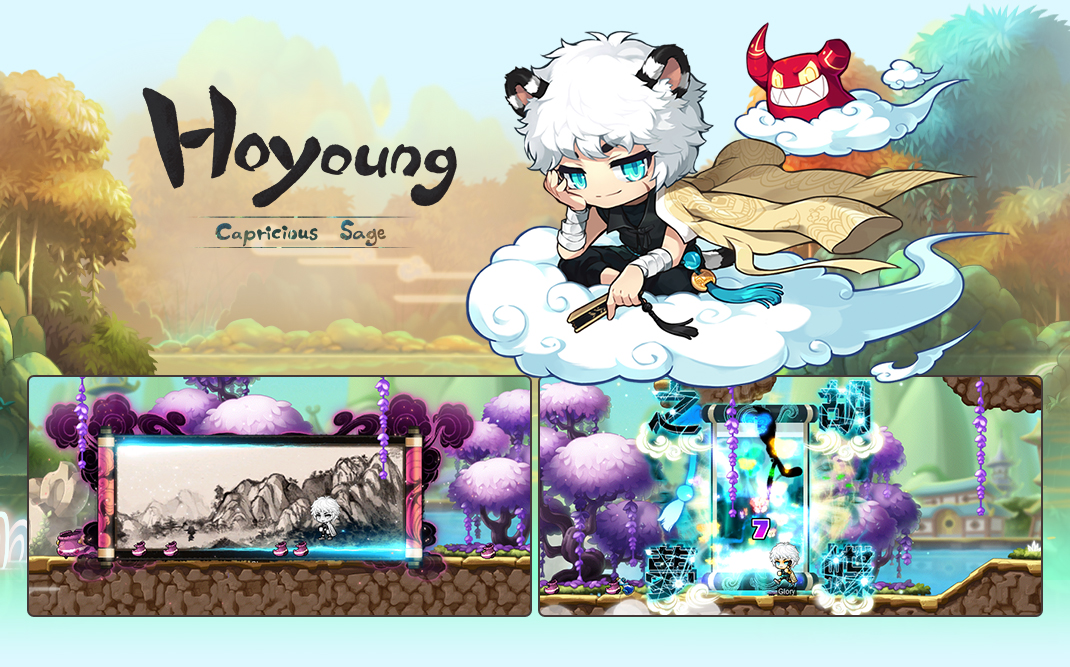 Better Maple is back with more quality of life changes! We're increasing the amount of EXP you can earn from Pollo and Fritto missions, adding a notification pop-up to prevent mistakes when disabling Nodes, and adding a 'Sort' function to the Cash Shop inventory. In addition, the Storage Slot Expansion Coupon will be added to the Maple Rewards Shop! There's more! We're lowering the EXP requirement for Lv. 220 - 234, adding additional daily quests for some Arcane River areas, and adding link skills for the Explorers. More changes are coming for your convenience so check them out yourself!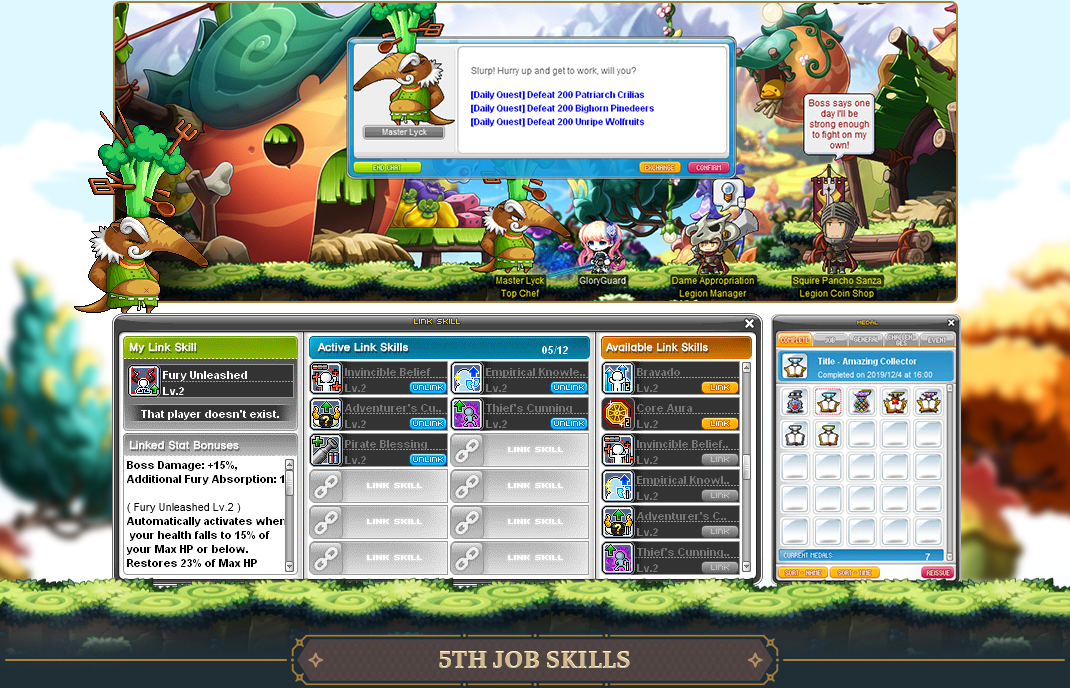 Each Job is receiving a new 5th job skill! Goddesses Cygnus, Rhinne, Grandis, and Princess Sakuno are coming to give blessings to the character classes. Each of the goddess' blessing skills have unique effects and conditions for you to explore!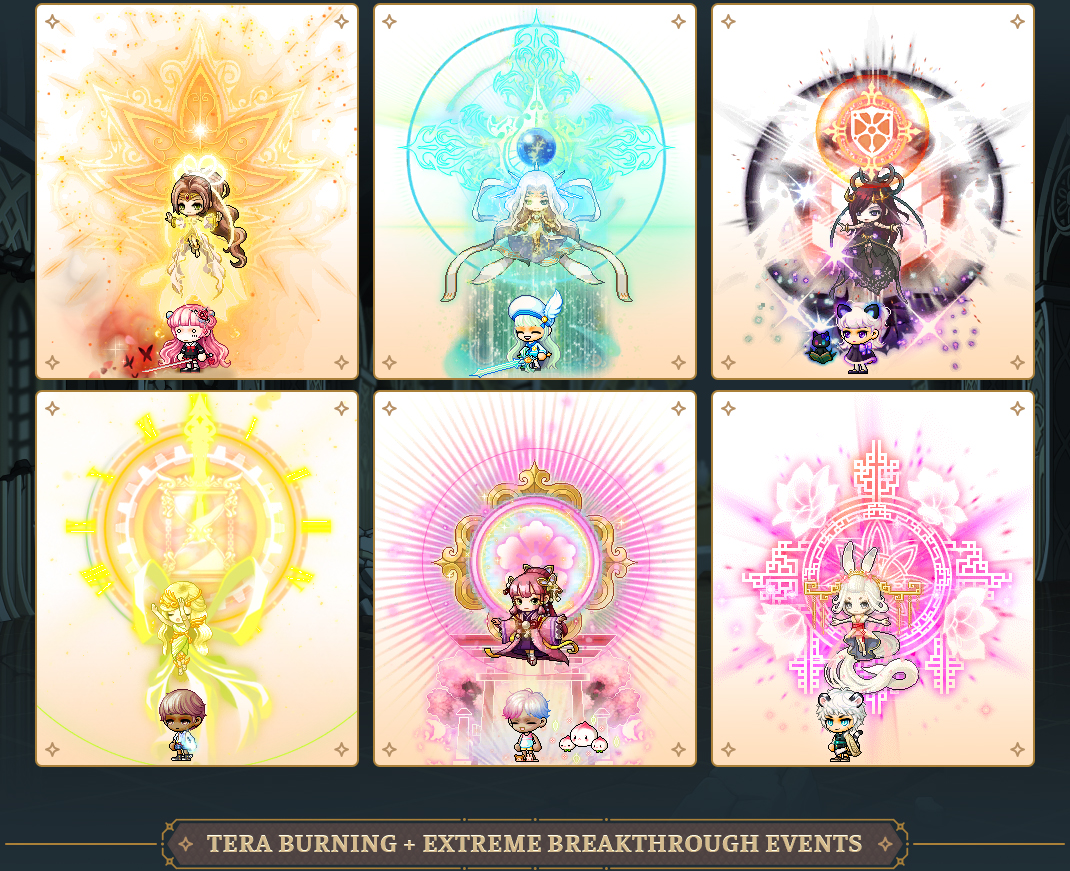 Time to get a new character to Lv. 200 fast with even more perks waiting afterwards! New class, Hoyoung won't be eligible for this event, but Pathfinder is now! Tera Burning returns with an upgraded Extreme Breakthrough! Gain 2 additional levels every time you level up until Lv. 200 and then earn special gifts through Lv. 220. Obtain Permanent Root Abyss Armor and Permanent Fafnir Weapons as you burn your way along. Then receive Extreme Breakthrough Boxes each time you gain 5 levels from Lv. 205 to 220! These reward boxes include Extreme Breakthrough Growth Potion, Extreme Breakthrough Damage Skin, Unique Emblem Box, and more! It's the perfect time to level up your character and get all the rewards we have prepared for you!